All hosts want their events to be memorable, so they know it's important to find a way to deliver on the latest event trends while still offering various ways to delight guests. What's exciting for 2022 is that event planners are coming up with creative ways to include trends in programs while ensuring attendees get a personalized experience.
Guests and hosts have various interests this year, such as the latest event technology, corporate responsibility, wellness, and sustainability. While technology sometimes seems to be driving event production, attendees are still interested in mindfulness and personalized experiences being included in event activities and schedules.

Why Event Trends Matter?
Event trends, much like other trends, give us insight into what's important to our attendees. Our ability to identify those values helps inform everything from our venue and food and beverage options to our scheduling, activities, and entertainment.

As event planners and hosts, our ability to tap into these trends demonstrates an understanding of our audience that not only helps us create memorable events for them but also helps foster the kind of connection and understanding event guests are seeking.

For example, we have known for the last few years that health and wellness were important to event attendees, and as a result, food menus shifted to include more healthy options, such as smoothies, salads, teas, and mocktails over cocktails. Similarly, relaxation, exercise, and outdoor activities were scheduled for destination meetings and events to satisfy guests.
Top Five Event Trends for 2022
Now that we're into the second quarter of the year, event planners are beginning to get a solid understanding of the event trends for 2022, but also the ones that will be around for some time to come. The pandemic, which delayed the return to in-person events, also created some questions regarding what trends would emerge, which ones would have staying power, and which ones would fade away.

Luckily, event planners have found various ways to leverage each of these trends, so you have choices on how you tap into what your guests are most looking forward to.
1. Event Technology
This is one of the most obvious places where we see trends not only emerging, but gaining traction. In many ways, technology continues to revolutionize the event space. Largely driven by pandemic health concerns, we saw the rise of both virtual and hybrid events. However, given the benefits of hybrid and virtual events, they are here to stay.
Still, there are even more event tech trends to tap into, including:
Wearable tech - From RFID (radio frequency ID) that can be used for smart badges to facilitating touchless transactions between vendors and attendees, wearable technology presents significant opportunities, including increased safety and crowd control.
Event apps - Event apps are more popular than ever. Not only do they allow event hosts to create connections with guests before, during, and after events, but they facilitate scheduling and communication, including post-event surveys.
Data-driven decisions - One of the best aspects of the two aforementioned technologies is the amount of data event hosts and event planners can gather. From attendance and traffic data broken down by session to data acquired from virtual attendees, event organizers have the ability to tailor future events based on this data.

In fact, with RFID data, some of those decisions can be made in real time. Have a popular session that's running long with robust attendee participation? Send out a push notification to give your audience five more minutes and delay the next session. Have a session with low registration? Modify your agenda to add another section of a more popular session or create a new session with content more aligned with attendee interest. You can even add post-event content specific to your most attended sessions.

Augmented/virtual reality -

These two technologies keep showing up in event spaces as they gain wider adoption. However, the markets are expected to continue to grow, with the big tech companies heavily involved. Check out our technology trends blog for more details on how these technologies will impact events.

The metaverse and

asynchronous events - Though the metaverse is still in its infancy, this online world allows users to experience truly immersive events. Recently, concerts and other celebrity celebrations have been hosted online, but look for this technology to become more mainstream and change the face of virtual events. The push to host programs online will also change the timing of corporate events. With a world that never closes, attendees could potentially join meetings when convenient, regardless of time zones, with all content on-demand.

Additionally, a recent Apple acquisition suggests that

VR meeting spaces

, including VR avatars to represent attendees, is on the horizon. VR spaces could supplement popular video conferencing platforms in use today, such as Zoom or Teams. Creating the virtual space and physical representation of individuals within a room - to truly recreate the meeting experience - may alleviate some of the

disconnect

that can occur in virtual meetings.
2. Event Experiences
During the pandemic, many had time to reflect on what was important to them, from relationships to the roles we play within our communities. For some, this meant discovering new hobbies and appreciating the close connections they were able to maintain. A socially distanced party in the driveway became an event - not because it was spectacular, but instead because of the company and the experience.

There's no doubt that the pandemic has changed us all in significant ways, but the desire for rich and meaningful experiences will continue to impact the events space for years to come. In response, expect to see not just a focus on creating memorable events, but also: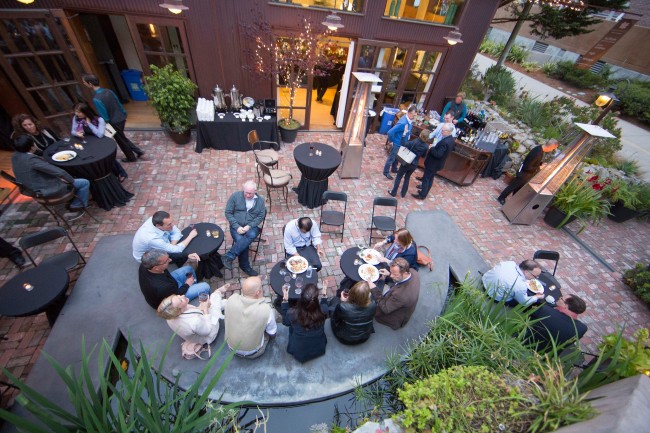 Smaller events - Events held right after the pandemic, once vaccines became more common, were smaller and more intimate. We became used to smaller teams and smaller celebrations, letting us appreciate the ways in which smaller events enabled deeper connections. Attendees will be looking for that in corporate events as well.
More frequent events - Smaller events mean businesses can hold events more often. It used to be that there was one large event, a big trip, or a huge party for the whole company. However, smaller events not only create better team building opportunities, but they are also more affordable and can provide a greater ROI.

More meaningful events -

In our blog about creating event experiences, we noted guests want to do more than attend. They want to experience and participate, to be active rather than passive. That means the days of sitting in session after session while listening to others speak may not be the best way to engage attendees. Thankfully, this is one of the areas for significant crossover, which means you can incorporate other trends, such as mindfulness, corporate responsibility, and sustainability.
3. Personalization
This trend goes hand-in-hand with event experiences but can be handled in many different ways. Because many spent 2020 and a good part of 2021 in isolation, people want personal connections, and attendees also want to be recognized as individuals.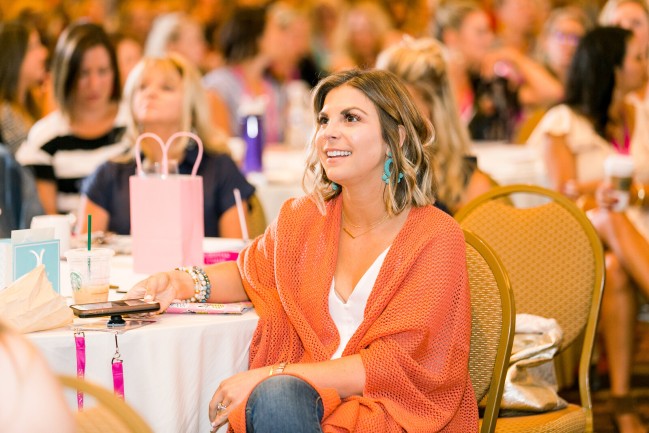 Segmented communication - Use your event app to send updates, information, or special invites to specific guests. For example, if you have speakers who will be available to meet and talk with guests during an informal event, send an invite to guests who attended their sessions. Similarly, depending on the data you've collected regarding attendees, you can create special sessions, informal cocktail hours, or other activities specifically for them.
App customization - Speaking of the app, allow your guests to customize modules, alerts, and even color schemes. Doing so can encourage them to use and familiarize themselves with the app as well.


Personalized event gifting - We all know how much attendees love a good swag bag. You have the opportunity to go above and beyond by having their names on the bags and by tailoring the contents to their interests based on your data collected. Again, the information you have on attendees (gathered through your app) can help you truly make these special.
Tailored tracks - Create tracks within your event and allow your attendees to follow paths that are designed to appeal to their interests or goals. For example, if you have a series of speakers or sessions that focus on leadership skills, create a track for attendees who want to build that skill.
Provide choices - To personalize an event, you don't need to have all the guest data. In fact, one of the best ways to personalize your program is by letting your attendees make choices. Giving choices on gifts, meals, activities, and session tracks can make an event feel special for each attendee.
4. Sustainability and Corporate Responsibility
While sustainability and corporate responsibility were already on many people's radars, during the pandemic, more people became aware of their consumption and environmental impact. Thankfully, not only are more businesses aware of the ways in which they can limit their carbon footprint and impact on their communities, but there are a variety of ways for event planners and hosts to include sustainability and corporate responsibility in their meetings and events.

Our blog on corporate responsibility discusses opportunities for virtual, live, and hybrid events, including:
Volunteering
Fundraising
Matching gift programs
Our recent blog on sustainability also includes a variety of ways you can make your event more environmentally friendly, such as:
Going paperless
Encouraging eco-safe products and recycling
Limiting travel through virtual options and centralized locations
Utilizing green or eco-friendly vendors and partners
5. Safety and Well-Being
For many, COVID highlighted the ways we could make events safer. Further, the pandemic illustrated the ways in which we could better care for our minds and bodies. Event guests expect their safety to be addressed, even as COVID regulations loosen.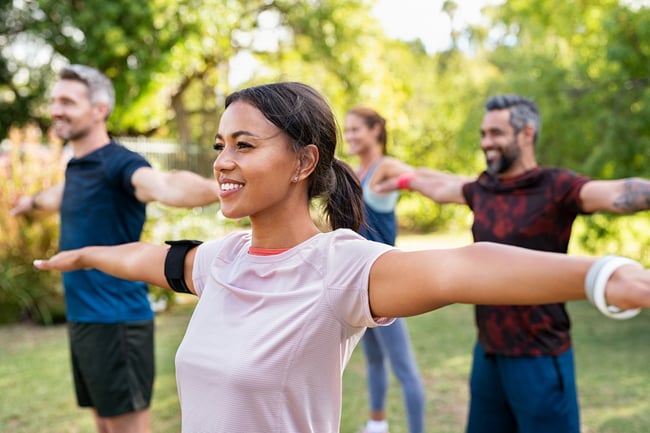 Contactless interactions - RFID and other technology make contactless interactions easier. Everything from registration to payments can be handled without direct contact between staff and attendees.

Mindfulness and relaxation time

- One thing attendees did not miss about events during the pandemic was the often busy schedules that kept them moving non-stop morning to night. A good way to escape this stress is to avoid over scheduling your events, but you can go a step further and include additional services as well. By providing a relaxation station, an opportunity for a chair massage between sessions, a morning yoga class, or the time for a quick nap in one's room, you are making certain guests leave your event rejuvenated.
Health and wellness - Whether it was having time to dedicate to wellness during the pandemic or regretting a sedentary lifestyle during that period, many people have a renewed focus on their health and wellbeing. You can incorporate this new focus on fitness into event activities by ensuring hotel sites have gym access or by planning something physical like yoga, cardio classes, or sporting events for team building. Similarly, you can offer healthy options at meals and provide fresh juices or smoothies at breaks.
Simply tapping into current trends can make your event even more memorable, but finding new and interesting ways to include these trends will truly delight your guests. Bishop-McCann prides itself on our ability to be creative in designing and executing event experiences.

If you want to start planning your next corporate event, we're ready to help you explore these trends and more. Get in touch with our team today, and let's start planning!