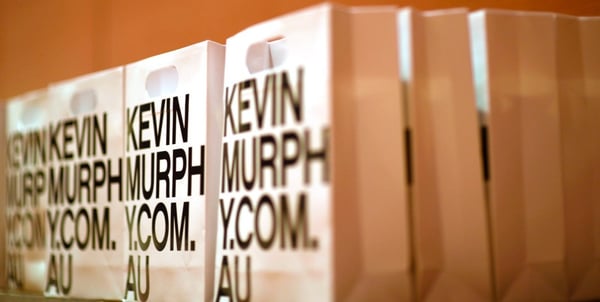 Attend just about any event, conference, or convention, and you'll usually find the longest line at the table with the swag. But what do attendees hope they'll find in that bag? To answer that question, you have to understand that the best swag bags serve multiple functions. They create lasting memories for attendees, but they also include items your attendees want or need. In short, creating, designing, or filling swag bags is much like thoughtful gift giving.

Corporate event gift bags should be full of possibilities, not disappointment. If they're done right, they'll not only improve the overall impression of your corporate event and brand, but that impression will be long-lasting and help create buzz about your event. And when goodie bags fall short? They'll likely be unceremoniously dumped – along with any lasting impression you hoped to build.

Quick Links
How Conference Swag Contributes to Events
When it comes to events, attendees can be excited about various aspects, especially if you've done the preliminary marketing to drive attendance. When it comes to your corporate event, nearly every attendee has a different aspect they're looking forward to, from networking and keynote speakers to off-site events and parties. Even with those varied goals, attendees all have one thing in common – they all love a good swag bag.

As an event planner or host, you should also love conference swag. If you see it as an add-on rather than a tool, it will show. Instead, if you prioritize the gifts you give to your audience, you can create a long-lasting impression.

First and foremost, swag reminds each attendee of the event experience you created. It's also something they can share with others when they return home, expanding your reach and the reach of your partners.

Items that attendees use in everyday life (some of the best gifts!) serve as conversation starters for the brands you want to promote–whether it's yours, your sponsors, or your partners. If you choose the items wisely, you can also ensure that the swag will make an impact. For example, consider custom headphones for a destination event. Not only are these a great gift for travelers, but the post-event brand visibility is significant.
Hybrid event? Imagine the impact of a gift arriving at the door. It's a fantastic way to build anticipation for the program and create a connection, especially if you include items that in-person attendees will also receive. Your swag bag can bridge the gap.

Further, for in-person attendees, a table full of gifts builds excitement and buzz. Your eye-catching display will have guests talking from the moment they walk in.

Gift bags can significantly improve the overall attendee experience and leave the kind of lasting memories that are the goal for most corporate events.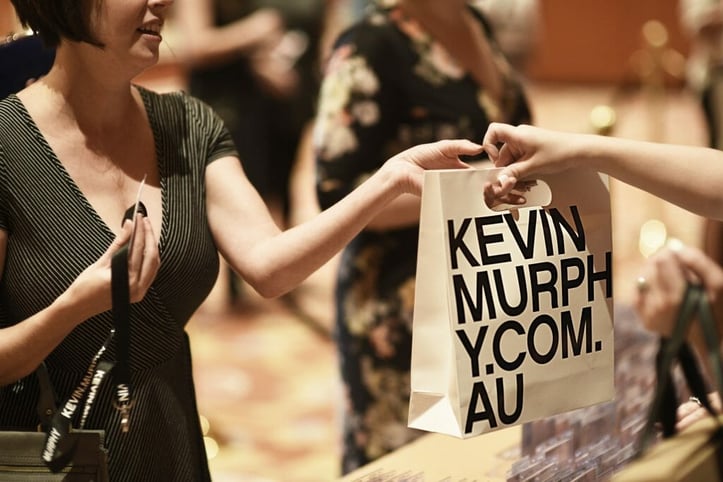 What Are Conference Attendees Looking for in a Conference Swag Bag?
While attendees are often excited about swag, their hopes can be dampened if the contents of the bag don't deliver. This doesn't always mean spending tons (though the cost of items in the bag should be commensurate with the event). However, it also doesn't mean filling the bag to the brim with low-cost items that will be thrown away immediately. Striking the right balance is important, but what's more important is understanding what event and conference attendees are looking for in a gift bag.

In general, bags should contain items event attendees want and/or need, though it's okay to toss in some items that are just for fun, especially if they're relevant to the event. For example, if your event is held somewhere tropical, consider a snorkeling mask. Meeting at a resort with pickleball courts? Include a paddle in your bag.

However, the most important element of putting together a goodie bag that doesn't end up being left behind is to understand your audience, your event, and if applicable, your location (as the examples demonstrate). With those aspects in mind, you can tailor your gift bags to include items that are connected to the event itself.

So what do attendees want in a gift bag?
Apparel or clothing that's good quality or useful (wicking/rain gear)
Electronics or electronic accessories (headphones, tablets)
Gadgets and tools (multi-use tools)
Snacks or treats (sweet, savory)
Travel accessories (pillows, eye masks)
Gift cards (dining, entertainment)
Beverages or beverage accessories (wine keys/bottle openers, insulated koozies)
Luxury spa items or toiletries (be careful with scent selections)
In general, attendees do not want:
Cheap plastic or low-quality items
Items that create travel issues (airport security or too large to pack)
Coupons
Food or beverage gifts that can melt, be messy, or leak
Often included items, such as keychains and magnets
Heavily scented items
Subscription services for items they will not use
As a host, your primary objective for all facets of event planning is to understand your audience. This means that your gift bags should change with each new group of guests because they all will have differing wants and needs. While one item may be a perfect fit for one event and audience, it may not work as well for another.

One of the best tricks to put together a great gift bag is to use a theme. Much like event themes, swag bag themes can tie all of the items together, making the gift feel cohesive and complete. And if you can tie the gifts' theme to the event or venue, even better!