Conference goodie bags can be one of the highlights of a corporate event, and now with virtual events, even more importance is placed on the gifting component. Everyone likes a free gift. That is, until you open it and realize it's full of items you'll be dumping as soon as no one is watching. The swag bags we're given at industry events should be full of possibility, not disappointment. If they're done right, they'll improve the overall impression of your corporate event and brand, and if not, they'll be unceremoniously dumped. Read on to find the best way to create a conference goodie bag that hits the mark.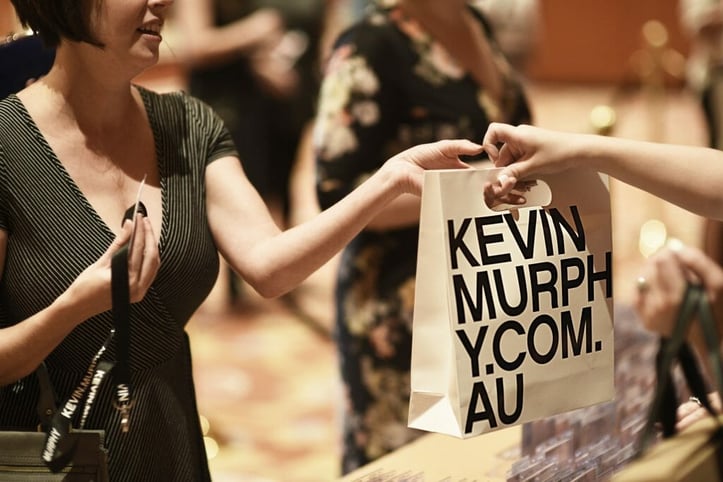 The Purpose of Conference Gift Bags
Along with creating a good impression of your corporate event, conference goodie bags have a number of benefits. The items contained within remind each attendee of the event and can be conversation starters for the brands you want to promote. Choose the items wisely, and you can set those brands apart from their competitors.
For virtual attendees, having a gift arrive at their door is a way to increase anticipation for the event. And when live events make their return, a table full of gifts for event attendees will be a visually pleasing display. As people arrive at the event and see others being given a swag bag, their excitement for the event will rise. Gift bags significantly improve the overall experience in the eyes of attendees.
People who receive a free gift at an event have a far better opinion of the brands represented in their swag bag. Make sure the items included are useful, high-quality products that have value and the brands you wish to promote.
The Best Conference Goodie Bag Ideas
If you want to create a great impression that will last, you'll need to think outside the box and try to slip into the shoes of the people who are attending your conference. Ask yourself what you'd like to see in a swag bag, how you can use the gift bags to make your event even more relevant, and what small but significant changes you can make that will have a big impact.
The Tech Bag
Forget the flash drives and branded pens. In the days of smartphones and cloud storage, these items are going to have little use or value. Instead, think useful and now. Branded phone chargers, headphones, portable power banks, or travel chargers are great tangible items to include in your conference goodie bag. If you have people traveling from afar when live events begin again, consider smartphone screen magnifiers or virtual gifts to keep the weight down—e-gift cards, apps, and online game access are all great ideas. They're light, useful, and fun.
The Survival Bag
This goodie bag will be especially important for when live events start back up post-COVID. Conferences can be hard work, especially if you're traveling long distances to attend. Consider a bamboo toothbrush (I can't count the times I've left mine at home as I dash to a work event) or travel-size toiletry items that can be used and taken home on a plane. Sleep masks, earplugs, and travel-size tea kits are thoughtful items that will make your attendees feel special, as well as help them rest in order to get the most from your event. For those virtual attendees, don't be afraid to include a few office-related items in your conference goodie bag—moleskin notepads can easily be branded and are one of the most popular items for note-taking, even in our digital age.
The Seasonal Bag
We're not talking fruit and veg here, although unique food items like gummy bears will go over well! If your event is in the summertime, consider microfiber sports towels, flip-flops, sunglasses, and baseball caps. Winter events can offer umbrellas, scarves, gloves, and clothing. In fact, branded clothing is one of the better items to include in a swag bag. A simple tee with cool designs or quotes and a logo will give your company exposure well beyond your corporate event.
If you're planning a corporate event and want to be remembered for all the right reasons, think outside the box. Put yourself in your attendees' shoes when imagining conference goodie bag ideas. With a little imagination, creativity, and thought, you'll be giving away swag that creates a lasting impression and loyal supporters.