We all struggle with client gifting ideas. Okay, well at least I do. It's always difficult to find the right combination of "what's under my client's corporate gifting policy" and "what's a cool and unique idea that my clients will actually use." I mean, really, how many times have we gotten a portable power bank? (Not that I don't love a good power bank.)
It's been part of my responsibility lately to come up with some different client gifting ideas for our prospective clients. Here's some unique ideas that may get your brain juices flowing.
$10 - $50 Price Range
I personally use this backpack while traveling. I love the convenient built-in USB charging port, so I don't have to carry around a charging port, cord, and phone to try to get a little extra boost. It also has a 17" laptop compartment, which is (almost) universal. It's super sleek and professional looking without being too bulky. Throw in a branded notepad or other company swag for a great reminder of your company!
This could easily fall into the $50 to $100 range as well, but Olive and Cocoa have some great business gifts, edible or otherwise. You can also do a custom, branded box with your logo or a thank you message. The boxes come extremely well packaged and make quite a beautiful presentation. A great representation of you for a client gifting idea!
$50 - $100 Price Range
I absolutely love this wireless charging notebook by TUL at Office Depot. How often are you in a meeting and your phone battery dies? It's a great combination of being able to charge your phone and take notes. Plus, the pages are refillable, so you can decide whether you want an agenda, notes, or anything else. It's a fantastic use of space! (Great find by Kelli Jackson!)
$100+ Price Range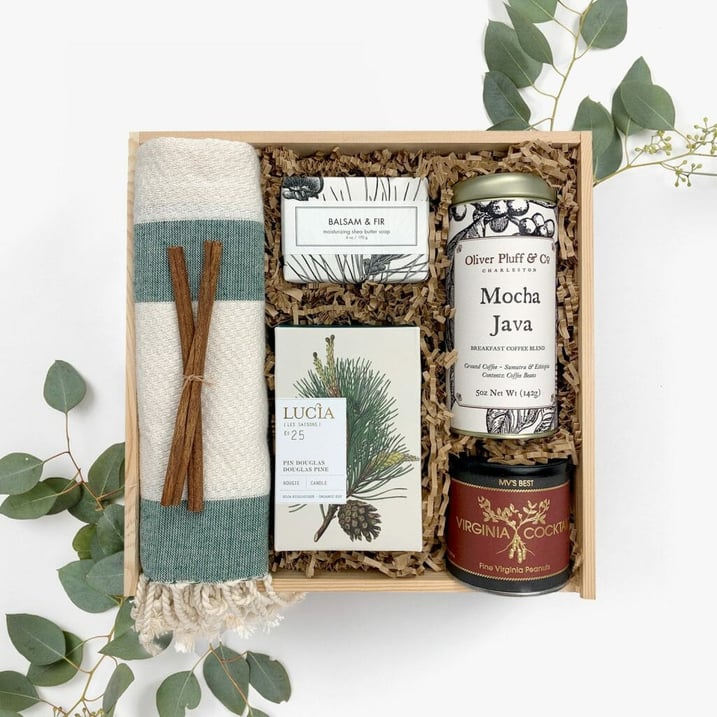 I am pretty much obsessed with the beautiful gift boxes from Loved and Found. They're a fabulous idea for professional-looking client gifting ideas, which can be used for any occasion: babies, housewarming, wedding congratulations, etc. They also do custom boxes for clients if you're looking for more!
For the Ladies
Did you know you can gift Birchbox? What a great option to send to a client. They can choose their selections and receive monthly reminders of how valued and thoughtful their partner is.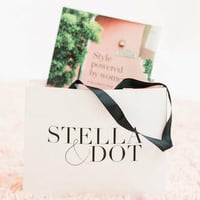 Jewelry is always hard to buy for a client, but you can never go wrong with Stella & Dot (They are also a valued client of ours. You can view their case study here!). For the bolder personalities, try something like this Regency Collar. If you're unsure of your clients preferences, I love their Shop for a Cause collection. Through February 28, 2020, Stella & Dot will donate 20% of the retail purchase price of eligible products from the Charity Boutique to Dress for Success. They are a charitable organization focused on empowering women to achieve economic independence by providing a network of support, professional attire, and development tools. Options start at $39!
Beautycounter has some really awesome gifting solutions. I personally love the Mini Lip Gloss Vault. You can't go wrong because you're not choosing a color! For the girly-girl, this option is so much fun. Also, Beautycounter's packaging is, well, beautiful. They also have a great story and formulate clean products.
For the Dudes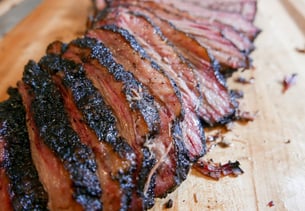 In my opinion, Kansas City has the BEST barbeque around. One of our local barbecue chains, Joes KC Barbeque, ships barbecue. A little crazy, I know, but what a great way to sponsor an internal luncheon or just send to their family to munch on.
I don't think you can ever go wrong with some AirPods. You can also brand silicone cases for AirPods, which make a great reminder of who is gifting them!
A Little Something for Everyone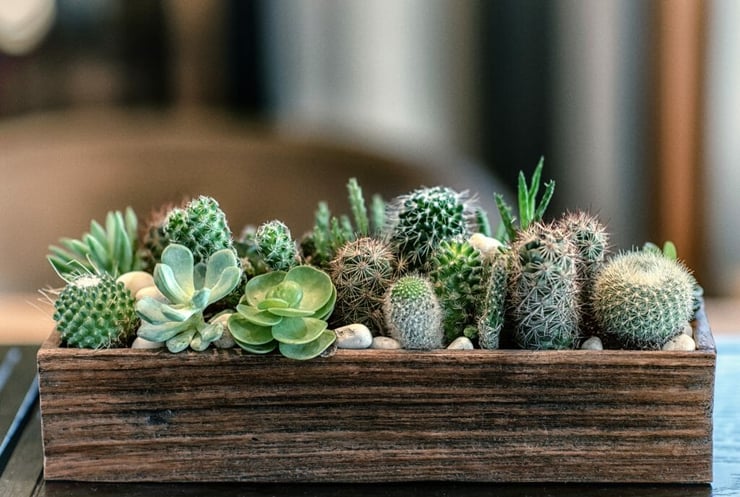 What I didn't know (because I have a black thumb) is that office plants can increase the humidity around the desk, remove toxins from the air, and provide a sense of the outside in. It naturally reduces stress, increases productivity, promotes health and wellness, and reduces sickness. The Spruce has a great article about the best office or desk plants, and you can likely source these locally to your client if they're cross-country.
Speaking of health and wellness, I love the idea of sending diffusers with your favorite essential oils. Many of my office-mates (I see you, Laura Smith and Rob Adams) and myself enjoy Young Living's EOs on a daily basis. They have some beautiful diffusers, but you can also find some on Amazon. I like the options here, here, and here. Young Living (and many other brands) have blends that promote brain power or even peace and calming.
Has anyone else had Pressed Juicery? If your client is a health-freak, this is an awesome option. They have cleanses that come in packs, juice gummy bears, freezes, and healthy snacks. Send them a whole package!
I hope these gifting ideas help you in your search for the right corporate gift! Send us a message or comment on our social channels with your ideas for corporate gifting. We love collaboration!