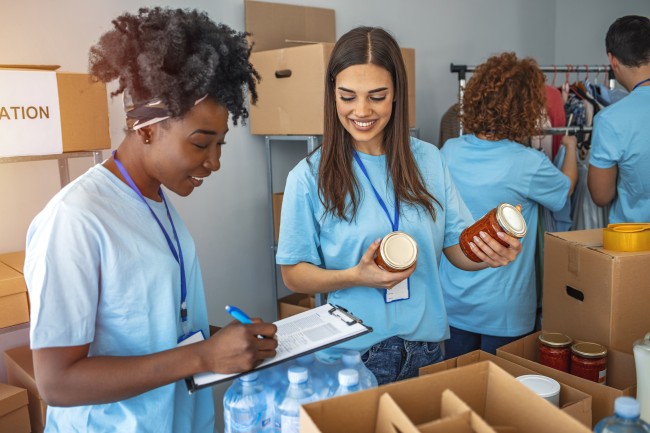 CSR. I'm sure by now, you've seen this abbreviation for corporate social responsibility pop up at one point or another—and for good reason. Now more than ever, it's important for organizations to be socially conscious, and certain demographics (such as millennials) are stressing this need more than others. Over five years ago in a Nielsen study, 66% of consumers said they'd pay more for socially responsible products and that number rose to 73% when it came to millennials. Those numbers have only grown. Corporate social responsibility matters, and we at Bishop-McCann understand this. Because of this, we launched our community relations program, Project JOY, in order to spread JOY to more than just our clients and attendees.
While millennials find CSR important, Gen Z is even more concerned with how companies are finding ways to give back to our communities and world. Given the state of the planet they're inheriting, Gen Z may be more concerned than any other generation when it comes to corporate social responsibility. In response, Gen Z plans to make changes, both as consumers and as workers. For businesses moving forward, this means investing in the future of these generations in order to attract employees who are committed to your company.

Perhaps one of the easiest ways to include socially responsible actions in the workplace is through events—from fundraisers and local volunteer opportunities to incentive trips that include activities centered on CSR. A SITE study suggested that a majority of incentive trips included at least one activity that focused on making the world, both micro and macro, a better place. With a competitive marketplace (for both consumers and employees), businesses that include CSR as a cornerstone of their practices and events can attract both loyal customers and committed talent.
Quick Links
What Is Corporate Social Responsibility?
CSR is more than just actions. Instead, corporate social responsibility is a philosophy or guiding principle that drives a business to perform actions, contribute goods or services, or donate funds to organizations or groups that provide for the greater good, be it environmental, social, or other ethical practices. In turn, businesses and/or their employees can participate in the causes and movements that are important to them and promote societal wellbeing.

Benefits of Corporate Social Responsibility Events
Perhaps one of the best aspects about CSR programs is that everyone benefits. The first advantage of any corporate social responsibility program is for the recipients, whether it's a region, the environment, or a group of people. However, the benefits also extend to the business, customers, and employees.

Businesses reap the following benefits (all of which can result in increased revenue or cost savings):
Increased brand reputation and recognition (through media attention and PR)
Improved sales and customer loyalty
Increased ability to attract and retain talent (especially among millennials and Gen Z)
Increased employee engagement
Employees reap the following benefits:
Improved cooperative behavior and teamwork
Increased employee engagement and happiness (thus better performance and productivity)
Increased creativity and thinking outside the box (when they participate in outside the box events)
Customers reap the following benefits:
Making better choices about companies they purchase from
Building a stronger relationship with businesses
Feeling inspired to match funds with businesses when such activities are utilized
Corporate Social Responsibility at Virtual Events
Now that we've established that CSR events are a win-win-win (does it get better than that?), let's take a look at a few ways you can incorporate these activities into your event plans. Given the growth and likely continued investment in hybrid and virtual events, it's important to understand that it doesn't preclude you from including a CSR element in the event.
1. Virtual fundraising events
The possibilities are endless when it comes to how virtual fundraising can be executed. Utilizing an online fundraising tool, you can encourage individuals or teams to participate. This could even be turned into a friendly competition to further motivate attendees to give.
2. Virtual volunteering
Not all volunteering requires participants to be present. Set aside some time for your employees to volunteer with an organization important to them or one you've selected. Online or virtual volunteer opportunities can include various areas, such as social media, graphic design, data entry, marketing, and PR. At a larger event, time can be set aside for a volunteer session.
3. Matching gift programs
One of the most common methods companies utilize for social responsibility is matching gift programs. For example, you can offer a match up to a certain amount for each employee. Timing these announcements during a major corporate event can build excitement. At Bishop-McCann, we have our own dollar-for-dollar donation match program!
4. Virtual fundraising challenges
There is no shortage of physical challenges online designed to raise money for causes. These include runs, sit ups, push ups, and other activity challenges. Again, employees can work as individuals or in groups.
5. Assembling care packages
Whether you partner with a non-profit or have the company purchase supplies, you could have your team assemble care packages for a variety of shelters, or these packages could be passed out in the community during a special event.
For any of these options, making sure you time the information and announcement at a relevant and impactful moment during your program is key for encouraging participation and building excitement. Similarly, a running tally of funds raised or other presentations related to your efforts can really motivate and generate enthusiasm.

CSR at Destination Events and Incentive Travel
The purpose of incentive travel may be to reward top performers in your organization, but it can also serve as an opportunity to do even more. In 2018, the SITE Index reported that sustainability and other green initiatives (now included in a majority of incentive trips) have a significant and positive impact on incentive programs.
One of the most effective ways to include corporate social responsibility opportunities at destination events is to explore the opportunities in the local communities you visit. From environmental conservation efforts, participating or volunteering in local schools, or chipping in at a local animal sanctuary, there are plenty of opportunities to include socially responsible activities during your destination and incentive trips.

You may wish to consider the types of organizations or causes your team is invested in when planning your destination. Building a unique volunteer opportunity into a destination event can be a great way to elevate your event while rewarding team members and helping a local community.
If you're looking to reward top performers in a unique way, take the extra step and work sustainability into an already incredible incentive program. To get an idea of how that can be achieved, take a look at the creative ways Bishop-McCann put together once-in-a-lifetime experiences. Exceptional performers require exceptional rewards, so work with an experienced team who can deliver that for you.

If you're ready to talk with our team about how we can help you include corporate social responsibility in your 2022 corporate events, reach out today!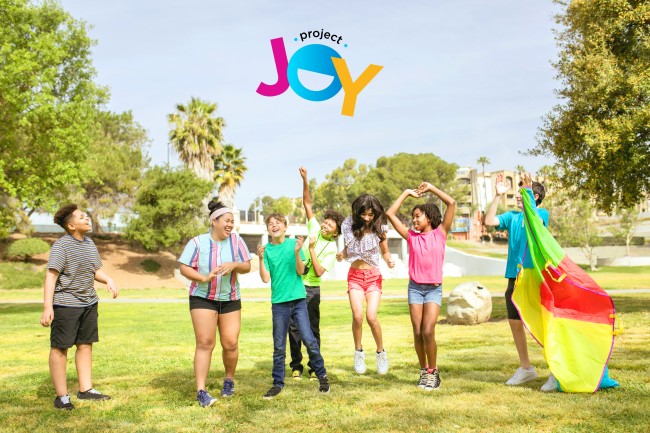 In addition to creating unique incentive travel for our clients, Bishop-McCann also does its part to give back to the community. In 2022, we are happy to announce that we have relaunched our community relations program, Project JOY! We give back in a variety of ways, such as hands-on volunteering and donations. We even volunteer collectively as a company, as demonstrated in our blog. We are dedicated to our mission of creating JOY, especially when it comes to those who need it most.