From groundbreaking leadership training to rewarding, unique experiential events, we've created and produced some incredible programs. As a corporate event management agency, we help craft unique experiences such as these. But why should leaders of organizations spend the time and money to gather their employees outside of the workplace? What's the payoff for the company or their brand?
Never-ending benefits, that's what.

Quick Links
What Are Off-Site Events?
Simply put, off-site events are any business event that happens away from the office. It may be specific teams, departments, or the whole organization. Off-site events don't need to be anything fancy or involve incentive travel either (though that's always an option!).

A meeting at a local restaurant or picnic at a local park qualifies as off-site events. And, once we look at the benefits, you'll start thinking of ways you can incorporate them at your business.
What Are Incentive Programs?
Incentive programs, which often involve some kind of off-site event, are designed to motivate everyone from employees and customers to partners. The goal is to drive these individuals to fulfill specific goals or reach targets within a specific time frame. In turn, incentive programs promise both recognition and a desirable reward (such as that off-site event).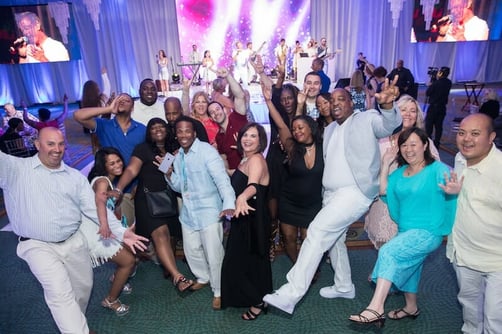 What Are the Benefits of Off-Site Events and Incentive Programs
Taking things out of the office in a corporate meeting or special event can provide an atmosphere where everyone who makes up an organization—no matter how big or small—can come together to network, learn more about each other and the organization, and strengthen internal ties.

In a traditional office setting, particularly over the last year and a half, colleagues may be physically separated by remote work, cubicles, or closed office doors. In some cases, clients may not have met their representatives, new employees may not have met veterans, and new vendors may not have had a chance to meet your team. By holding an off-site corporate event, you're knocking down those traditional barriers and opening up a more inclusive setting for your organization to come together.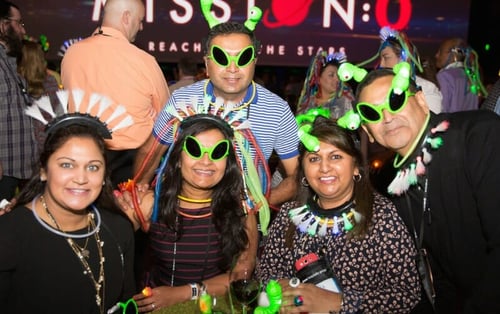 Once you gather employees (and partners) off-site in a new environment, you can create a multitude of possibilities and benefits.

For off-site meetings, employees and employers gain:
Similarly, those same benefits hold true for incentive travel and programs as well. However, if you're planning a larger trip, you can also count on the following benefits:
Increased employee engagement
Enhanced employee recognition
Additionally, off-site events give company leaders a chance to show off what they're working on while building brand recognition. It's why identifying the goal of your event and tying themes, speakers, venue, and destination to that goal is essential.

Further, holding a unique corporate event with entertainment and speakers can draw media attention while allowing attendees to bring guests, which can help introduce your business to new people. In other words, events get your business attention, and with eyes on you, your business, and your event, you want to ensure everything runs smoothly.
How Bishop-McCann Can Help You Realize the Benefits of Off-Site Events
If you've planned on-site events, then you likely know that meetings aren't always simple. You must deal with coordinating schedules, sending out invites, determining food or drinks, securing a location, ensuring you have all the technical equipment needed, and then there's the meeting itself. It often takes a team just to plan something in your own office.

It also takes an experienced team to plan an off-site meeting or incentive travel program. That's where the team at Bishop-McCann comes in. Not only do we have years of experience planning and staging unforgettable events, but we have experts to help you every step of the way, regardless of your or your guests' needs.
If you're looking for a way to strengthen ties within your organization, build brand awareness, increase and improve employee/customer experiences, and create more opportunities to generate revenue, then let Bishop-McCann create an event for your team today. Get in touch, and let's get started!