From groundbreaking leadership training to rewarding, unique experiential events, we've created and produced some incredible programs. As a corporate event management agency, we help craft unique experiences such as these for a living—but why? Why should leaders of organizations spend the time and money to gather their employees outside of the workplace? What's the payoff for the company or their brand?
Never-ending benefits, that's what.
When company leaders invest both time and money into creating an inviting experience for their associates or their families and friends outside of the workplace, it shows that they're interested in more than the money. It shows that there is a genuine interest in the happiness and well-being of the people that show up to work every day.
Taking things out of the office in a corporate meeting or special event can provide an atmosphere where everyone that makes up an organization—no matter how big or small—can come together to network, learn more about each other and the organization, and strengthen internal ties. In a traditional office setting, colleagues may be physically separated by different floors, cubicles, or closed office doors. By holding an off-site corporate event, you're knocking down those traditional barriers and opening up a more inclusive setting for your organization to come together.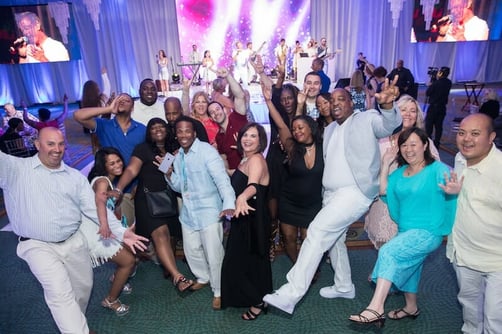 Gathering employees off site in a fun environment also gives company leaders a chance to show off what they're up to and build brand recognition. While you may advertise on digital platforms or sponsor local activities, so does almost every other company or organization. Set yourself apart by doing something different, such as holding a special event.
Holding a unique corporate event with special entertainment and speakers can draw media attention, and allowing attendees to bring guests benefits your company because it introduces your business to new people. Setting up an inviting experience like this also paves a path to fundraising opportunities. When more people know about your brand and what you're up to, more people know who to donate to.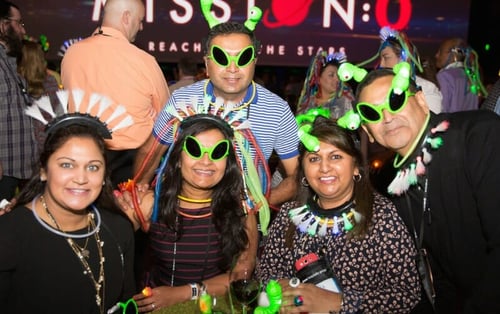 Are you looking for a way to strengthen ties within your organization, build brand awareness, and create more opportunities to generate revenue?
Then plan a special event…and let us help!