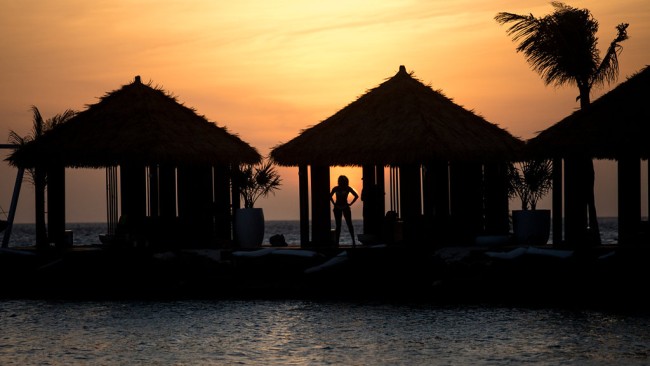 A quick Google search for books, blogs, or articles on motivation will tell you it's on everyone's mind and has been for quite some time. As business owners or leaders, you're likely looking for ways to keep your teams driven to succeed and hitting targets. Research shows that recognition matters; 63% of employees who feel their employer recognizes their hard work are more likely to stay, but the benefits of rewards go well beyond that. Incentive programs are a great way to both recognize and reward employees, especially when that incentive is a destination event.
Quick Links
What Are Incentive Programs?
Incentive programs are designed to motivate employees, customers, or partners to fulfill goals or reach targets within a specific time frame. Their goal is to provide both recognition and a desirable reward. Incentive programs can be offered for:

Sales Teams - Motivate sales reps to surpass sales goals.
Employees - Motivate teams, departments, or all employees to exceed performance expectations or reward them for loyalty (marking a significant milestone of time with the company).
Customers - Reward customers for a variety of reasons, such as order size and frequency; advocacy, promotion, and spokesmanship; and loyalty.
Dealers and Vendors - Motivate dealers or resellers of your products to sell more of your products or to hit specific targets.
Why Choose Destination Events for Incentive Programs?
On the surface, the answer seems quite simple. For many, just the idea of an all-expenses-paid trip is enough to motivate. In fact, 74% of Americans prefer experiences over material goods, so gone are the days of the watch or fancy pen as gifts. When we factor in some of the elements of the trip (such as exotic locations, dining and drinks, and excursions), along with the opportunity to network and share an amazing experience, few individuals would turn down the chance.
That's all great for the attendee, but what's the benefit to the host? Well, on the sales front, research suggests that there's a significant boost in sales productivity (nearly 20%) and a boost in sales themselves (nearly 115%). As we noted in our blog on tip trips, other benefits include:
Employee retention
Employee recruitment
Team building
Enhanced corporate culture
Productivity perks across teams
For guests and hosts alike, there are benefits to incentive programs that feature travel as the reward. However, planning off-site or destination events can be challenging. There's so much more that goes into the planning beyond choosing an amazing destination.
Top Seven Things to Consider in Off-Site Event Planning
Off-site event planning isn't easy. Whether it's a destination meeting or an incentive trip, there are quite a few things you'll need to factor in.
1. Determine Your Goal
We mention this often because we cannot stress this enough. Knowing why you're hosting your event and inviting the guests is essential to planning your event. It is the guiding principle that will drive many of your other decisions.
2. Budget
One of the biggest considerations you'll need to make is your budget. Knowing what you can spend will likely determine the location, venue, and any vendors you'll be able to work with. It's one reason why working with an event planner is a great choice, as their established relationships with venues and vendors can help stretch your budget.
3. Location and Venue
The reward should match the goal, so factoring in both location and venue will be huge considerations. If it's a major goal or milestone, the setting should reflect that, but you'll want to be careful to not overdo should a more significant milestone arrive or goal be achieved. You'll also want to make sure you're factoring in travel.
4. Theme
A corporate event theme is more than just decorations; it can and should be what brings together your event and your goals. The theme can be tied into various elements, such as your location or gifts, and should reflect your brand, messaging, or achievement. This is another aspect in which an event planner can and should help. Keeping everything cohesive amplifies the message you're seeking to convey.
5. Entertainment
While some venues may have entertainers they work with or even entertainment on site (depending on the location and venue), securing engaging entertainment can be challenging. Not only do you want to find acts that will delight your guests, but they'll also need to fit within your budget and be able to perform in the location of your event. If you're going to include entertainers, talk to the venue (and talk to an event planner!).
6. Technology
When hosting events off-site, you want to make sure your tech game is top-notch. On-site, in contrast, mean you've likely got near or total control over the technology available and its functionality. Some venues may offer more or different technology options than you're used to (or less), but the bottom line is that you want to know what you're getting and how to use it.
7. Excursions
Excursions are bonus opportunities for your guests, but due to the planning involved, they add to the logistics. Depending on the destination and venue, transportation to excursions may be provided, but in other situations, you might have to arrange transportation (and to/from an airport), as well as other considerations (waivers, etc.).
Top Reasons to Hire an Event Planner for Your Incentive Programs
Planning an event can be time-consuming, but when you add in the logistics of travel, venues, dining, excursions, entertainment, and gifts, there are tons of moving parts. In addition to the moving parts before the trip, there's management and oversight that must occur both during and after the trip. Event planners:
Provide years of expertise in event planning, logistics, and management
Advise on creative aspects that add value and create memorable experiences
Create event promotion and marketing plans
Leverage existing relationships with venues and vendors to stretch your budget and provide opportunities
Guide your guests through the entire process and address problems as they arise
Handle travel needs throughout the trip
Negotiate entertainment and live performances
Ensure technology not only works but also enhances the experience
Help you and your team enjoy the event and interact with guests
If you're ready to plan your next incentive program—one that's memorable for your attendees and low-stress for you—let our team of experts support you from start to finish. Not only can the experienced team at Bishop-McCann plan an amazing incentive trip, but we can also leverage our skills to help you and your guests get the most from your destination and event.