Bishop-McCann is dedicated to improving the attendee experience at our events by utilizing the most relevant technology for meeting the client and event logistics goals. Here are the top 5 technology trends we have identified as being particularly pertinent in 2017.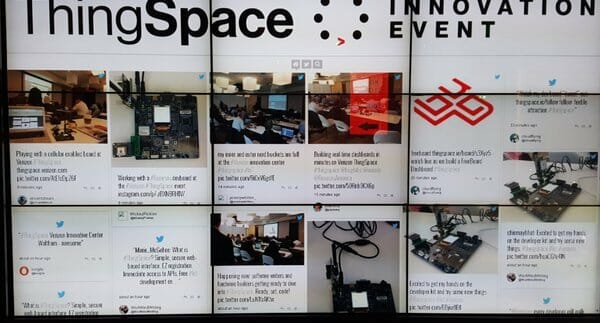 1. The Internet of Things (IoT): It is estimated that there are over 12 billion IoT-connected devices currently available and IoT is going to be a huge focus for automation and integration this year due to the implementation of 5G technology and the falling cost of sensors. BMC is especially interested in how we can leverage IoT to enhance corporate events and productivity with tools such as RFID name tags, and dynamic voice-enabled attendee services kiosks.
2. Virtual Reality (VR) and Augmented Reality (AR): These new experiences are starting to become a trend at special events. We are currently trialing how these technology systems can be integrated into our corporate meetings, incentives and events:
Virtual Site Inspections: Several hotels and destinations are using VR technology to give viewers an immersive site inspection without the need for travel to the actual destination. Shangri-La Hotels and Resorts currently offer Oculus Rift VR site inspection tours of their Asia Pacific properties and new videos are being added every week.
Tradeshows: Many companies are now incorporating VR headsets to give attendees an incredibly immersive overview of their products and services.
Virtual attendance: With no audience being able to physically attend all events in its entirety, methods of virtual attendance is being considered for every kind of experience.
Gamification: This tool is an extremely effective way of engaging attendees prior to, at and post an event. Pokémon Go is just one example of how gamification can capture the attention and time of audiences worldwide.
3. Live Streaming: Attendees are starting to demand the live streaming of corporate events and Bishop-McCann is trialing the live streaming of events in real-time with a virtual presence. The challenge will be increased Wi-Fi bandwidth demand.
4. Data Analytics and ROI: Over the last few years there has been an explosion of event data sources and we are now seeing core sets of metrics evolve to measure event success and impact. The ability to truly measure event ROI is a key focus for Bishop-McCann, and we are fully committed to researching and trialing event ROI tools to give valuable feedback for improving upcoming corporate events.
5. Engagement: Bishop-McCann are committed to maximizing attendee engagement. Attendees who are emotionally involved/committed get more out of the event. They learn and retain more. They are more interactive. They bring out more in others. They will rate the event higher and will be more likely to return in future years and encourage others to do so as well. Fortunately, many tech tools are evolving to build engagement and Bishop-McCann are utilizing as many of these at each event as possible.