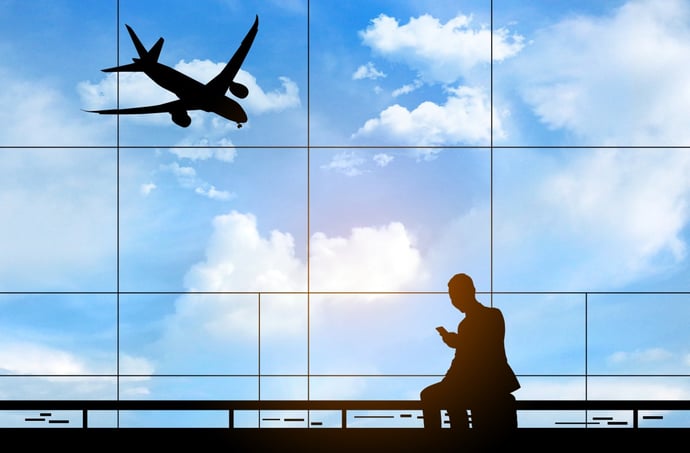 Traveling abroad can be both exciting and a little intimidating, especially if you've never been out of the country. Given concerns about traveling during a pandemic, it's easy to understand why people may be hesitant. However, there are ways to be prepared and mitigate risks. So if you have a destination meeting or incentive trip coming up, let us help answer a few questions and lay some concerns to rest.
Quick Links
What Are Incentive Trips and Off-Site Meetings?
While both incentive trips and off-site meetings are offered by a company or business, their audiences may differ. Additionally, destination meetings and incentive trips may be offered to employees, but incentive trips are sometimes for customers as well.

Destination meetings are off-site meetings that focus predominantly on business matters while providing time to enjoy the location or destination. Often, the destination is chosen specifically for an aspect that lends itself to the goals of the meeting. If, for example, your attendees need to focus on team building, destinations might include elements where employees will have to work together to complete an activity, such as white water rafting.

On the other hand, incentive trips are often focused mainly on enjoying the destination with business potentially mixed in. Incentive trips are typically a reward for hitting a certain goal (or for continued loyalty in the case of customers). For example, incentive travel might entail exotic locales or exciting destinations where the activities planned can only happen in that place—think wine tasting in Tuscany or castle tours in Ireland.

Benefits of Incentive Trips
With people returning to travel within the US and abroad, more businesses are beginning to reward customers and employees who've stuck with them through the many changes brought on by COVID and a tough economy. One of the ways those individuals are being rewarded is through incentive trips and destination meetings. While many would be delighted just by receiving the gift of travel from an employer, there are several other advantages to this perk.

1. Provides Recognition
The first benefit of employee incentive travel is recognition. Employees want to be seen and want to know that their work is being acknowledged and appreciated. A reward trip is an excellent opportunity to show employees their dedication is being noticed.
2. Aids in Retention
Want to keep great employees? Recognize their hard work and reward it. Recognition and reward go a long way in ensuring your best employees will want to stay. Over 91% of HR professionals believe recognition and reward programs make employees more likely to stay.
3. Builds Company Culture and Community
Whether you're traveling with friends, family, or co-workers, the collective experience builds bonds. It may be the unique experiences, special activities, or simply time together away from the office, but there's an opportunity for your team to get to know one another and build relationships that foster corporate culture and teamwork.
4. Attracts Talent
Not only can incentive travel reward and retain top talent, but it's likely to get the attention of dedicated workers seeking the kind of employer who rewards their team with travel.

5. Provides Widespread Appeal
Who doesn't love to travel? When looking for a reward that everyone loves, regardless of age, role, or level, travel is an activity almost everyone enjoys. When you add in excursions or additional activities, you can cater more specifically to your audience's interests. However, you're likely to please most people with destination meetings and incentive travel.
6. Boosts Productivity
Speaking of making everyone happy, happy employees are more productive. Giving the gift of travel can boost their happiness, thus increasing productivity. Studies over the last five years have indicated that happy employees may be up to 20% more productive.
Tips to Get the Most Out of Your Incentive Trip or Off-Site Meeting
For attendees and hosts alike, being prepared to travel for work isn't quite like being prepared to travel for pleasure. One of the perks of work travel is that someone else is doing the planning, so focusing on the logistics isn't something you have to worry about. However, there are still a few things you'll want to consider.
Attendees
1. Pay attention to deadlines
For employees and guests, those handling logistics are going to need information from you and quite possibly others traveling with you. Those same people will likely have deadlines (especially when traveling to places that require vaccinations or other specific travel documents). Be sure you're paying attention to emails, calls, meetings, or other forms of communication to confirm or collect information.
2. Make a packing list
Even if you're not normally a list maker, making a packing list for business travel (like this one) is a smart call. When you pack for vacation, you're not packing for an impromptu meeting or networking opportunity. There are few things worse than being unprepared for a business meeting, but it's even more unpleasant when the employer is the one you're traveling with.

For attendees, you want to have appropriate attire, tools, and any work you might need. Similarly, you want to be prepared to take advantage of business opportunities and off-site activities.

3. Take advantage of the destination and relax a bit
One of the reasons to host a destination meeting or incentive trip is to get everyone out of the office and in a new space. The new space helps dissolve patterns, boosting creativity and productivity. Further, the work-from-home response to the pandemic has helped researchers understand how important informal and casual conversations are to work relationships.
Attendees and Hosts
1. Account for travel time
This applies to everyone involved, planners and attendees alike. If you expect your team to be working right up until the trip, account for the time it will take to arrange travel and the time it will take once they are home to return to normal schedules. The same is true for travelers. Leaving time for travel to the airport, especially when a group is traveling together is important, but so is not heading out for a trip stressed. Again, make that packing list and be prepared for both departure and arrival home.
2. Set and review expectations
For both hosts and attendees, setting expectations is key. If you expect employees to be in meetings most of the day, or more formal situations, prepare them (and be prepared for that). If meetings and business events are more casual, also set that expectation. The goal here is to have everyone on the same page. You want your team comfortable and relaxed. Setting the stage helps.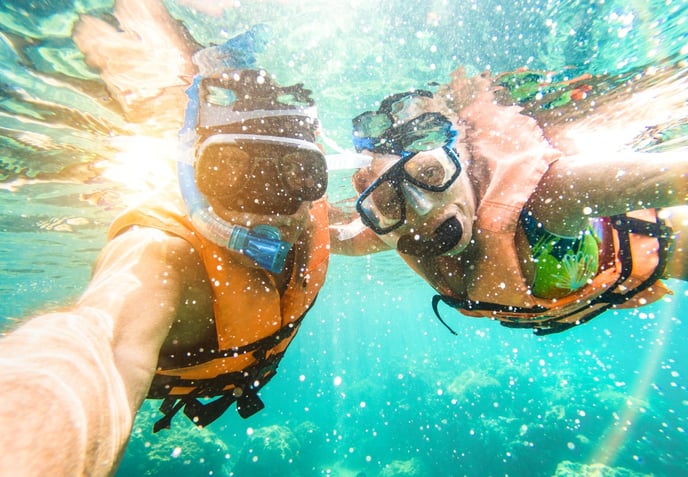 Hosts
1. Choose the right destination
For businesses, choosing the right destination is vital to ensuring everyone gets the most out of the experience. That means that while some destinations may be incredibly appealing, they may not be the best fit for your business, your brand, or your guests. One great way to ensure you've got a good fit is to work with an event planning company that has travel specialists and established relationships with venues.
2. Choose the right time
For those in the planning role, timing is crucial. Not only do you want to minimize travel delays and possible seasonal weather concerns (Boston is lovely, but getting stuck in Boston during a Nor'easter isn't nearly as nice), but you also want to consider the timing for business needs. More specifically, if there is a time of year that business is booming, it may not be the best time to pull your team away.
3. Plan off-site activities (and take advantage of them)
As nice as that hotel pool might be, giving your guests opportunities to explore the destination and enjoy activities in the area is invaluable. As we noted above, one of the benefits of destination events is the opportunity for team building and collective experiences. While fun might be had around the pool, other activities may push people out of their comfort zones and foster the kind of bonding that builds strong teams.
Questions You Can Ask Before Booking
When traveling to new destinations, or traveling at all in a post-pandemic world, you may have questions or concerns. Further, certain regions of the world sometimes experience situations that result in the United States issuing travel warnings. That doesn't mean you should never travel to those places; it just means you should make yourself aware of the region. If you're considering traveling to a location that has had a travel warning in the past, do not be afraid to ask questions prior to booking trips. Similarly, post-pandemic travel may elicit other questions from travelers as well. The team you are working with should never hesitate to answer, or find the answers, to your questions.
Are the hotel, tour companies, and destination management company (DMC) staff trained on recognizing and responding to situations, including criminal threats, emergency management procedures, symptoms of excessive alcohol consumption, and health-related issues?
What arrangements and protections are in place for liability related to any activities planned or required?
Are there any special security or health warnings in the area where you will be traveling?
What COVID-19 precautions are being taken or are required for guests? For staff?
Are there establishments, activites, or areas that guests should avoid?
What kind of safety and security features does the hotel offer?
How does the hotel keep guests updated on regional information and tips/suggestions regarding where they can or should venture out on their own?
Is travel planned during hurricane season (June to November)? If so, do the hotel and DMC have an emergency management plan? What is included in the force majeure to cover potential issues and cancellations?
Does the hotel have an adequate filtration system and backup generator?
Does the budget include private airport transfers and ground transportation to off-site events?
Is alcohol being purchased from a licensed and bonded vendor that meets all standards required by the designated regulatory authorities?

Does the venue require a valid certificate of registration from the U.S. Food and Drug Administration for all imported liquors?

Does the hotel or venue require valid certifications from regional authorities for all national liquors and letters of authorization from all direct liquor manufacturers to the regional or local distributors, validating the import and distribution of their brands?
General Tips When Traveling Abroad
Tell attendees to have any prescriptions or copies of medical papers/records they may need with them

If an adapter is necessary for travel, advice attendees to obtain one prior to leaving

Advise attendees to enroll the trip in the Smart Traveler Enrollment Program (STEP) to receive security messages and make it easier to locate you in an emergency

Advise your group to put a "travel notification" on their credit card accounts and set ATM limits (we recommend that Bureau de Change ATMs be used during the day and at reputable locations inside hotels, shops, or malls)

Recommend that guests back up their smartphones (load phones with copies of passports, emergency numbers, and other critical information, and keep phones password protected with the "find phone" app on)

Advise attendees to be cautious with cash and keep valuables hidden

Recommend that guests never leave food or drink unattended
Incentive trips and destinations are exciting. They can provide amazing opportunities, not just for travel but also for team building and reconnecting. They allow you to leverage new spaces to boost creativity and foster relationships, and the best way to ensure they are successful is to be prepared.

One of the best ways to be prepared for travel is to work with a corporate event planner who is experienced in planning corporate destination meetings and incentive trips. You'll want to find a partner who not only has experience in event planning but also group air travel management, as well as hotel and venue site selection.
If you're ready to start packing and bring your team to an exciting destination, get in touch with the Bishop-McCann team today! We're ready to help you plan an amazing trip.