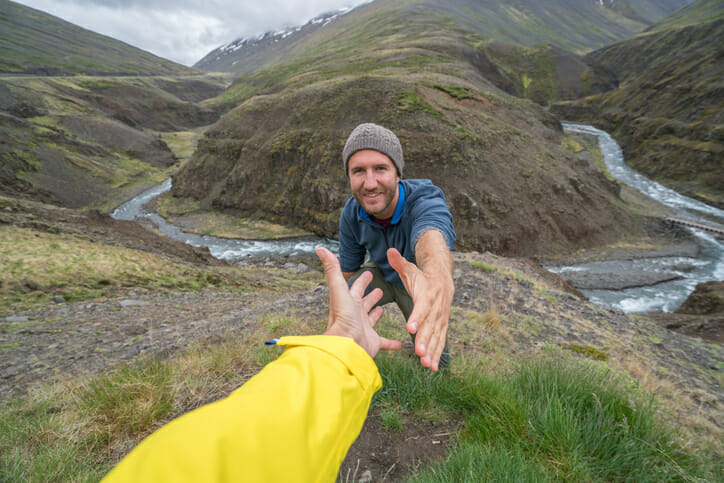 Just 10 to 15 years ago, ping pong or arcade games in the workplace and flex time were as rare as remote work and digital nomads. Gen X may have resented the mold of the traditional work environment, but millennials seem to have broken it. The workplace has undergone a complete transformation in the last 20 years, but many of those changes accelerated when millenials walked through the office door.

While much of the business world may have been reluctant to usher in some of the changes, the reality is that millennials now make up the largest portion of the workforce. While baby boomers created the largest workforce and millennials are making their move, there just aren't enough of them to replace previous generations. So it's no wonder that more and more employers are trying to figure out what makes millennials tick, how to attract them, and how to retain them (considering the fact that they change jobs more than any other generation).

Thankfully, one of their biggest interests has not only grown significantly since the pandemic, but it also interests many others as well: outdoor experiences.

Quick Links
What Is an Event Experience?
Researchers have noted that, even in our personal lives, most people prefer the gift of an experience over a material gift. The same holds true for many in the workplace (especially for millennials). Whether it's the scarcity of good gifts people truly want or the lasting memories that people prefer, the bottom line is that people would prefer experiences to apparel, trophies/ plaques, parking spots, and more.
So what makes an event an experience? Simply put, experiences leave lasting impressions. Typically, experiences add an emotional component to an event such as joy, happiness, excitement, and even anticipation. Experiences include such things as concerts, cruises, sporting events, escape rooms, and more.

Why Outdoor Experiences for Corporate Events?
One of the clearest reasons to choose outdoor experiences for your upcoming corporate event or incentive program is these types of events attract the worker most organizations want to hire: the millennial. Of course, the added bonus is that these events are great for almost everyone, and it's possible to tailor them to your team as needed. Additionally, with COVID concerns being on many people's minds, bringing attendees outdoors helps to significantly decrease the risk of transmission.

Incentive trips are a great motivator for all employees, especially milienials. They see business travel as a perk, so providing them with a travel reward is one of the best ways to retain and inspire top performers—especially if the trip is to an out-of-the-ordinary location. The key is making it memorable.
For that reason, outdoor adventures are number one on the millennial travel wish list, with off-the-beaten-path destinations a close second—think Banff/Whistler, Iceland, Costa Rica, Thailand, and New Zealand. These next-level experiences are what millennial, adventure seekers dream about. Capturing the activities from unique angles, such as drones or Go-Pro devices, helps to provide lasting memories for years to come.

But that's not the only reason to host an outdoor event experience for your next corporate program; there are various benefits that make these events appealing.
Safety/COVID Concerns
One of the most interesting developments to come out of the pandemic is the increased interest in outdoor activities. Nature became not only a necessity (to maintain social distancing) but also a refuge. The popularity of outdoor events increased, and people found that being outdoors offered them calm and improved their well-being.

As a result, outdoor events now attract an even wider audience of people, especially when offering a variety of activities.
Worker Retention and Attraction
While many believe the millennials are job-hoppers who lack loyalty to their workplace, research shows that these workers are willing (88% of them in fact) to stay at a business that values them and invests in them. Knowing who they are and what they want can help keep them engaged and seeking growth in a company.
Team Building
Few things provide better team-building opportunities than pushing people outside (literally and figuratively) their comfort zone. Because outdoor adventures often include new experiences, they provide an excellent opportunity for your team to foster connections as well as supporting and encouraging one another to overcome fears.

For example, many outdoor adventure destinations can connect your team through activities, such as ropes courses or other outdoor team challenges. These opportunities boost excitement and engagement in your event while creating memories.
Outdoor Event Experience Ideas by Season
At meetings and corporate events, employees (millennials in particular) want to focus on interesting programming while having fun. Interactive experiences, community service, and thrill-seeking activities are at the top of their pre- and post-meeting to-do list.

Even if you live somewhere that experiences the four seasons, you shouldn't let the weather limit your outdoor opportunities. Some of the best events may rely upon seasonal opportunities. But if you aren't in a location that can capitalize on a seasonal outdoor experience, you can always travel to one.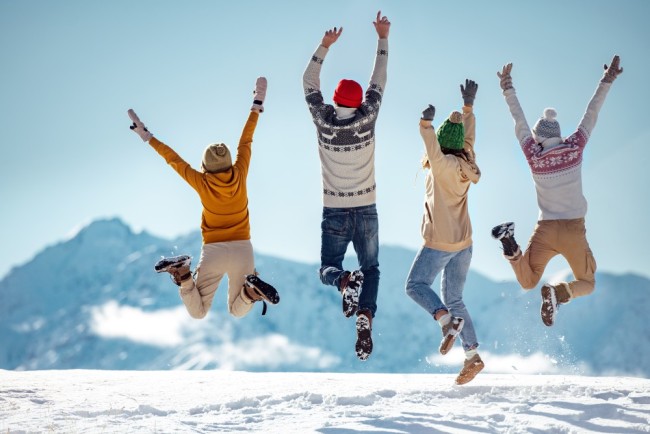 Winter
Winter may be the season that people are most averse to when they hear "outdoor event," but it also offers a variety of opportunities that can both keep your employees warm and offer amazing outdoor views. Not only do some of these activities ensure your team will stay warm despite colder temperatures, but they're also tons of fun!

Ice Skating
Skiing (downhill or cross country)
Sledding, tubing, or tobogganing
Christmas light tour (walking or in a rented "party" bus)
Snowman building contest (consider themes)
Ice sculpture tours
Winter bonfire (include warm drinks and winter swag)
Sleigh rides
Ice-cross carts (think go-karts on ice)
Bobsled racing
Spring
Spring is the perfect time for an outdoor event. In most of the US and Northern Hemisphere, temperatures are ideal for outdoor activities during this season.
5k fun run
Golf (mini-golf or the back nine)
Softball or kickball
Ropes course
ATV/Jeep adventures
Skydiving (for the more adventurous!)
Holiday-themed events (St. Patrick's Day, Earth Day, Cinco de Mayo)
Scavenger hunts
Mountain biking
Sand volleyball

Summer
While many activities are cross-seasonal, summer offers unique opportunities. For some, the heat of summer may seem as daunting as the cold of winter. Thankfully, events that include water, whether lakes or oceans, can change a lot of minds.

Sailing course
Fishing excursions
Kitesurfing/paragliding
Scuba diving or snorkeling
Bungee jumping
Kayaking
White water rafting
Surfing lessons
Rock climbing
Barbecue competition
Fall
Depending on your region, leaf peeping may be standard, but for folks who live in warmer climates, that's the perfect fall excursion. Discovering ways to enjoy brisk air and vibrant colors as the seasons shift is ideal. However, you can always incorporate Halloween, sporting events, and outdoor activities that might be less feasible during the summer
Fall foliage hikes
Ziplining
Fruit picking (apples/pears)
Hot air balloon rides
Horseback riding
Geocaching
Flag football
Zombie dash as a group
Camping
Fly fishing
How Bishop-McCann Can Help You Plan an Amazing Outdoor Event Experience
These are just a few ideas that run the gamut from less adventurous to more thrill-seeking. Further, many of these aren't restricted to the season listed. At Bishop-McCann, our activities allow you to select from a myriad of options so that your choice fits your guests.

You want to ensure your daredevils can participate in activities they'll enjoy, such as moonlit ziplining, flyboarding, four-wheeling, surfing lessons, and even cageless shark diving. The less adventurous who are still invested in health and wellness might enjoy a yoga class or guided meditation. Finally, you can combine outdoor activities with community service and add an event focused on helping those who need it most. Organize a service project that attendees can participate in on site, such as packing backpacks, or tree planting for the environmentally conscious. The key is personalizing the experiences and offering options.

Another way to add energy and excitement to your next outdoor event experience is to make the location the star. What is unique about the city or nearby locations? Corporate event planners can collaborate with the meeting or event venue, so they know what the possibilities are around the city.
At Bishop-McCann, it's our job to create an unforgettable experience for your employees. If you're ready to tap into our passion for the outdoors and leverage it to reward, recognize, or retain your team, let's talk today!