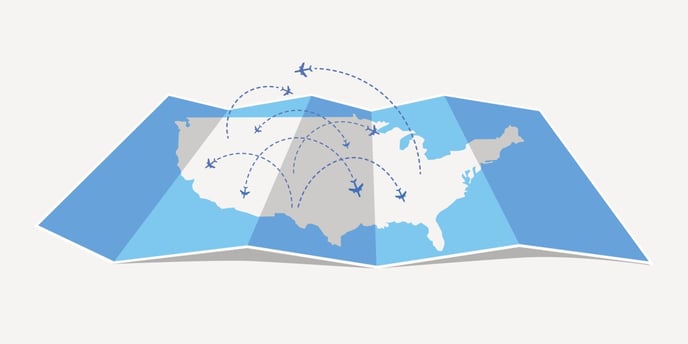 There's business travel, and then there's traveling for business. What's the difference? It depends on where we put the emphasis. Destination meetings, trending upward in the business world, definitely put the emphasis on travel (and fun).
Those who are regular business travelers criss-cross the world, country, or even just a sales region for meetings with clients. That kind of travel is typically a bit more harried and stressful, often involving living out of a suitcase for a few days before returning home to pack up and do it again. On the other hand, traveling for business suggests that travel takes priority, and for corporate events like destination meetings, it means standing out to your employees, stakeholders, or clients.
Quick Links
What Is a Destination Meeting?
Destination meetings can be any type of corporate event (from board and stakeholder meetings to trade shows, conventions, and more) that move from traditional convention centers to exciting destinations and non-traditional venues. Where event planners used to seek out convention halls or hotels that offer empty spaces to stage events, destination events seek out new, interesting, and exciting places to host events. Destination meetings aren't bound by four walls and often give tons of opportunity for theme creation!

The opportunity to travel is exciting for your attendees and allows your event or meeting to stand out in ways that a traditional setting might not afford. You'll receive engagement on social media, foster great informal interactions among your attendees, encourage organic relationship building, and keep attendees guessing about your next event (building excitement!).

Given all the benefits of destination meetings, it's easy to understand why the events industry (and everyone else) is excited about this trend. Undoubtedly, some of that excitement has to do with people being eager to travel again, but it does raise the question about how people feel about travel.
Is Travel Back?
In general, leisure travel is not yet where it was pre-pandemic; however, it does appear to be on the rise. In fact, according to The Washington Post, many leisure travelers are booking more than a month out suggesting they are fairly confident in their plans. Still, many are also buying insurance, hinting that there are some concerns as well. Business travelers aren't that different.

Sentiment regarding travel, however, may have a lot to do with the type of travel. More specifically, business travelers (92% of them) fear that travel restrictions will have an impact on business. Further, as Gen Z establishes itself in the workforce, they actually prefer face-to-face interactions with colleagues, co-workers, and clients—despite their digital upbringing. With appropriate precautions taken, most people wish to return to travel (due in part to how important it is to their careers).

More recently, as vaccination rates rose, so did confidence in flying, but with the surge in positive cases due to the Delta variant, travel has again dipped. However, most experts and travel industry executives agree that while the situation is fluid, vaccinations are again on the rise, and airlines are taking all the necessary precautions to ensure the safety of travelers. Further, many destinations and events are taking precautions. So while there has been another dip, the numbers will likely continue to grow at a slow but steady pace.
Types of Corporate Events that Include Travel
While any type of corporate event can include travel, those that do are the ones you hope will have a lasting impact on your attendees. That said, trade shows, conferences, and other events that gather people from all over the country or world will also require travel.

Among the most popular events requiring travel are incentive trips. Incentive trips can fall into a variety of categories, but they typically reward individuals (customers, shareholders, employees) who have reached a specific goal, such as a sales target, time as a customer, or investment level.
Trade Shows
Trade shows provide many businesses within an industry the opportunity to connect with potential customers. They are a chance to connect face to face while establishing or reinforcing brand reputation and industry expertise among a field of competitors. Because they often pull from many vendors, they are an opportunity for corporate travel as representatives will come from all over the globe.
Conferences/Workshops/Seminars
These kinds of events gather experts and interested parties to discuss specific topics with the primary goal of becoming informed. They often include a mix of larger convention meetings (such as welcome and keynote speakers) and smaller breakout sessions that dig deeper into a topic. Because these types of events are focused on industries, they also pull attendees from all over the world.
Executive Retreats
Executive retreats are typically held with two goals in mind: business/organizational planning and team building. They also involve engaging activities that allow for these goals to occur informally. Often, pulling executives out of their standard environment can be enough to encourage innovative thinking and problem solving.
Incentive Programs and Appreciation Events
Though not the same, incentive programs and appreciation events are similar. Both are designed for guests to be rewarded for achieved goals, milestones, or in the cases of customers, loyalty. They are typically less formal and more focused on exciting activities done as a group. Travel destinations can lend themselves toward great themes for these events, too!
Organizational Celebrations
These events typically mark a milestone or a specific achievement for an entire organization, such as a rebranding, grand openings, anniversaries, and more. Much like incentive and appreciation events, the focus here is celebratory more than anything else. Sometimes, key stakeholders may be invited to travel to unique destinations in order to celebrate.
Top US Cities for Destination Meetings
While international travel is certainly possible for some meetings, more often than not, corporate events involve domestic travel. The United States offers quite a bit of variety, excitement, and diverse locales, so there's no shortage of cities for you and your company to consider. This certainly isn't an exhaustive list (there are a huge number of options in Florida, California, Texas, and Hawaii alone), but just some of the highlights.

We'll take a quick look at some of the bigger cities, most of which feature standard fare (craft beer and cocktails, cutting-edge restaurants, live music, the arts, and a wide variety of venues/lodging options), but we'll also take a look at a few hidden gems. While each city has unique spaces, we'll look at the cities some might overlook that offer opportunities to amaze your attendees.

The Northeast
Whether you're looking for big cities, fall colors, wine tastings, waterfalls, or mountains, the Northeast won't disappoint with some amazing destinations. While there are a few obvious choices like New York City and Boston, there are other options as well!

Philadelphia, PA
Speaking of history, Philadelphia has truly revitalized in the last decade with an influx of young, creative, and educated residents. It offers the "big city" feel without the same price tag. Philly combines some of the best elements of NYC and Boston. If Rocky, the Liberty Bell, or the Philadelphia Zoo fit your brand or your audience, then the City of Brotherly Love is an excellent choice.

Pittsburgh, PA
The Steel City has made a comeback. Often overlooked as most think of its industrial background, Pittsburgh is home to two Carnegie Museums (art and natural history), along with interesting historical attractions, such as the Duquesne Incline and Heinz History Center (it's also close to the Big Mac Museum). Much like Philadelphia, an influx of new residents has revitalized a lot of the city, meaning there are also amazing options for food and drink.

Portland, ME
If you're looking for New England character with a "small city" feel, then Portland is your spot. From fishing wharves and ocean views to lighthouses, breweries, and a burgeoning food scene, it truly can provide the best of both worlds. If you wish to find a unique place in the Northeast that isn't in one of the big cities, Portland should be a consideration. Much like a big city, there's something for everyone in a quaint environment.

Return to Quick Links
The East Coast
Washington, D.C.
Museums, museums, museums. In addition to the more obvious historical attractions related to the nation's capital, D.C. has fantastic venues, restaurants, hotels, and so many options for tours and activities that it would be difficult for your guests to be bored. From the Smithsonian to Potomac River cruises, don't be fooled into thinking that D.C. has to be focused on politics!

Baltimore, MD
Another sometimes overlooked city that offers a variety of venues, restaurants, and cultural activities is Baltimore. Due to its centralized location on the East Coast, getting there is relatively easy for many people. Baltimore is home to the National Aquarium, Camden Yards (Orioles), multiple art museums, a beautiful harbor district, and a number of historical sites as well. Again, this is one of those smaller cities that may save you money without skimping on fun.

Return to Quick Links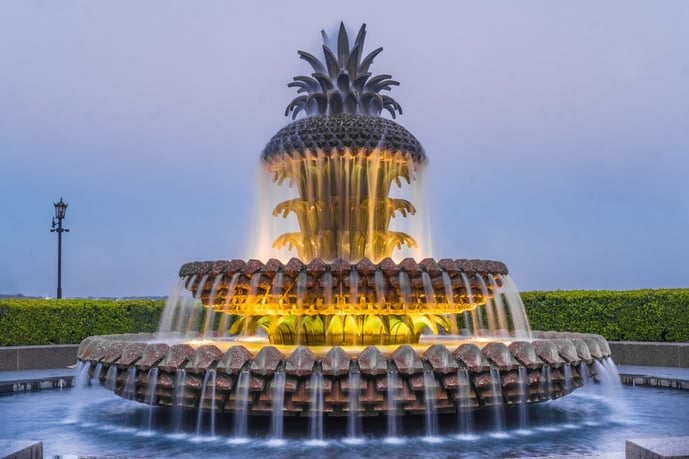 The Southeast
The Southeast is a pretty varied region that offers a range of options from Spanish moss draped from Live Oaks to Palm trees and beaches for miles. Whichever suits your audience more, you're sure to find a destination to please.
Charleston, SC
Charleston embodies Southern charm. Its downtown districts offer carriage tours, harbor boat cruises, a historic district, great food and drink, lots of small galleries, walking tours, and ghost tours. Also, just outside of Charleston is Folly Beach and Fort Sumter. It's a remarkably walkable town with tons of options and a mix of boutique and larger hotels.

Orlando, FL
Few people aren't aware of the opportunities Orlando offers. There are the theme parks, which are great opportunities for your own themes, but there's also an incredibly vibrant music and food scene. International Drive is home to countless convention spaces, hotels, and high-end restaurants. Venues like CityArts Factory mean you can really wow your guests with fun activities as well as fine arts and food.

Miami, FL
Miami. Need we say more? South Beach, speedboats, Little Havana and Wynwood, sports and museums, entertainment and nightlife—the list could go on and on. Much like other big cities, Miami gives your event a distinctive feel. When looking for a destination whose name alone elicits excitement, Miami is likely at the top of many lists.
The South
Southern hospitality and charm abound in Southeast for sure and that includes the Southern border. In Texas alone there are several cities like Dallas and Houston that have long been destinations to provide a big city feel while staying in the land of Stetsons.
Austin, TX
The city that breaks the Texas mold. Austin is known as a music city, but it's also home to James Beard award-winning barbecue, museums, walking tours, ghost tours, beautiful parks, arboretums, and outdoor galleries. If you want a theme that blends a lively city with Texas history and an energizing urban scene, check out Austin for your destination meeting.

New Orleans, LA
The flavors, sounds, and distinctive architecture of the Big Easy place this location at the top of many travel lists. If you're looking for a city that doesn't sleep and has a lot to offer a diverse crowd (tours, history, arts and culture, cuisine, and music), New Orleans may be the answer. Again, this is a city full of potential for amazing themes, from the bayou to the French Quarter. New Orleans will certainly get your people moving and thinking outside the box.
Louisville, KY
Bourbon barrels, derby horses, Louisville Sluggers—but there's more! While you can certainly make the most out of these when planning your corporate event in Louisville, you'll also get all the benefits of a big city situated in the heart of the South. You can take your smaller groups on tours related to those Louisville hallmarks or check out a number of other tours, such as scavenger hunts and history tours. Did we mention the barbecue here, too?

Return to Quick Links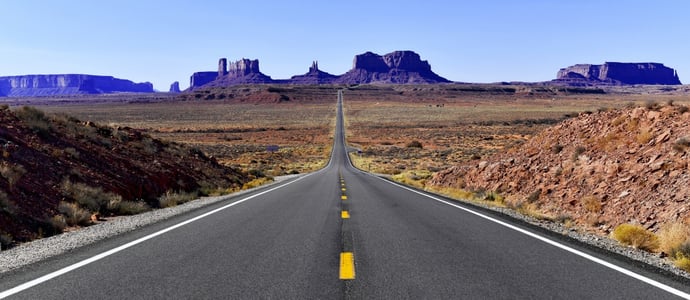 The Southwest
The obvious beacon in the desert is Las Vegas, but the Southwest offers so much more. From New Mexico, through Colorado, Utah, Arizona, and Nevada, each state offers plenty of options from Tempe to Tucson and Boulder to Breckenridge.

Phoenix, AZ
When you're in the middle of a desert, one of the best things you can build is an oasis. For that reason, Phoenix is known for its resorts, and if your corporate event goal is to let your team relax after hitting milestones, Phoenix is a great option. If your attendees want to do more than sit by a pool, there are also cultural sites and parks to explore nearby. While the resort likely has great dining options, downtown Phoenix has some noteworthy restaurants as well.

Denver, CO
"The mile high city" is home to craft breweries, a vibrant music and dining scene, and do we need to mention the views? With an abundance of outdoor and winter activities, Denver is also home to a bucket-list music venue, Red Rocks. Not only can your guests participate in outdoor sports, such as hiking and skiing, but they can also catch one of the major sports teams that call Denver home. While it's known mostly as an outdoor paradise, Larimer Square is worth exploring, as well as shopping in LoDo. With the Rockies as a backdrop, you can't go wrong with Denver.

Salt Lake City, UT
Once your guests fly into Salt Lake City, they'll be stunned. From the architecture in the city (and its most famous landmark, Salt Lake Utah Temple) to the backdrop of the mountains, Salt Lake City is a feast for the eyes. There's a lot to take in, including Big Cottonwood Canyon, Red Butte Garden, and the Tracy Aviary. With a large convention center and 3-5 star hotels, you can be sure to give your guests an amazing experience.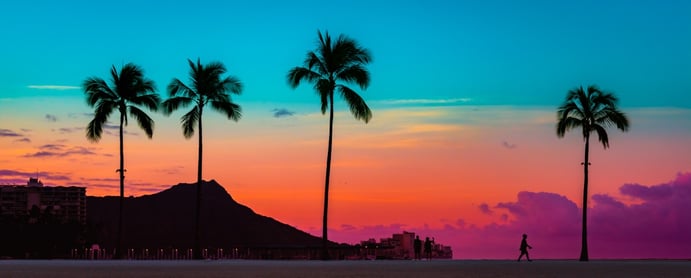 The West Coast and Hawaii
It's easy to see why the West Coast is so appealing. From the glam of Hollywood and the rolling hills and vineyards of Northern California to the lush landscapes of the Pacific Northwest and Hawaii, the landscape alone doesn't disappoint. Los Angeles, San Francisco, and Seattle are obvious frontrunners for destinations, but here are a few that should rank with them.

Portland, OR
There's a reason the "Keep Portland Weird" mural has made its way to bumper stickers and more. Portland has tons of hidden gems and is the kind of city that invites you to explore. So if your event seeks to get your team thinking out of their normal boundaries, this could be a great opportunity. If you love the idea of diverse neighborhoods, amazing food, beautiful parks, the Rose Test Garden and Portland Japanese Garden, Voodoo Doughnuts, and Powell's books, then Portland should be near the top of your list.

Napa, CA
Hey there, wine country! If you're looking to treat and delight your guests with some of the best wines the country has to offer (along with stunning views, pastoral and peaceful settings, and food that compliments it all), then Napa is number one. Sometimes a retreat needs to truly be a retreat, and you need to get your people away from the hustle and bustle of a city to focus on business or team-building events. Napa also presents the perfect opportunity for some great branded swag that's functional and memorable.

Maui, HI
Since the beginning of leisure travel, Hawaii has been an iconic destination. It represents the exotic and tropical, acting as an escape from the everyday. When people think of Hawaii, they think of beaches, resorts, lush landscapes, and waterfalls; in short, a healthy mix of everything that makes a vacation destination desirable. Perhaps that's what makes it an excellent choice for destination meetings and incentive trips. If you're looking to get your team out of their traditional environment to spark creativity via relaxation, then Hawaii may be your place.
The Midwest
The Midwest is often overlooked but its really perfectly situated to pull folks from all over the U.S. Further, cities in the Midwest boast amazing entertainment, fantastic lodging, Michelin rated food and drink, and big city appeal. It's not only Chicago, so let's look at other options.
St. Louis, MO
St. Louis has more to boast about than its barbecue. From the Gateway Arch to Grant's Farm and Forest Park, there are plenty of sites to see. There are museums (including the National Transportation Museum), sports teams (St. Louis fans are loyal), and a vibrant blues music scene. In the heart of the Midwest and the middle of the country, St. Louis is perfectly situated to attract guests from all areas of the country.
Indianapolis, IN
Can you hear that? It's the sound of the speedway! Perhaps the track is Indianapolis' best known attraction, but it's not all the city has to offer. With a centralized location and "smaller-city" feel, it's ideal for getting all the benefits of a city without the price tag. In addition to the speedway, you can catch the Colts at Lucas Oil Stadium, visit world class museums, check out a tour of the City Market Catacombs, or the largest Dr. Who collection this side of the Atlantic. Indy's got just enough of the major city attractions to have a pull while having smaller, side attractions that are great for themes!

Minneapolis, MN
Sculpture gardens, museums, parks with waterfalls, the Skyway System, and more, Minneapolis is a family-friendly city that offers more variety for excursions than people might think. From sports teams to Minnesota's largest candy store, you'll find a quirky mix of highbrow locations and places with lots of character (and Minnesota charm), such as Psycho Suzi's Motor Lounge. Most people don't know that Minneapolis is also home to a very vibrant music scene. From stadium shows to dive bars, you can cross the city listening to music all night. Plus, the craft breweries and distilleries will leave you with no shortage of food and drink alongside amazing trails for outdoor activities.
Hidden Gems
Sedona, AZ
Though it's often voted one of the most beautiful places in America, when people think of destination meetings, Sedona may not be at the top of the list (unless it's a yoga retreat). Sedona has a bit of a reputation for its "energy" and spirituality. Its vibrant arts community blends boutique and boho, and it's gorgeous year round. While it's definitely got its share of yoga and meditation spaces, the resorts don't skimp on high tech either. If you're looking to get your team out of the box, Sedona should be at the top of your list.

Savannah, GA
Savannah oozes southern charm. It's a bit more quaint and is known for its Spanish Moss draped parks (the most famous of which is Forsyth Park). Outside of the meeting room, you can check out riverboat cruises, amazing food, outdoor activities, sports like kayaking and golf, or simply a tour of the city's history. Savannah's also a short drive to Hilton Head, South Carolina, where your guests can do a day trip to the beach. If you're looking for a more intimate setting than a big city or have a smaller group, Savannah's a great choice.




Mackinac Island, MI
The first thing you should know about Mackinac is there are no cars on the island. Actually, that's the second thing. If you're not from Michigan, you'll want to know it's pronounced "Mackinaw." The island, accessible only by boat, is home to The Grand Hotel made famous in the 1980 Christopher Reeve movie Somewhere in Time. On the island, you'll find bicycles and horse-drawn carriages to navigate its natural beauty, along with its limestone Arch Rock and Fort Mackinac. If you're looking for a quiet, out-of-the-way place to allow your team to focus, Mackinac has just enough restaurants and daytime sightseeing to keep guests happy while being a relatively quiet location, ideal for a reflective escape.

Santa Fe, NM
Like other cities in the Southwest, Santa Fe is a great mix of peaceful and energizing. Old Town Santa Fe embodies what people think of when they think of the Southwest, but it's paired with art galleries, shops with the work of local artisans, boutiques, restaurants, and tourist attractions. In contrast to bigger cities, it's more intimate, allowing your team to be inspired by the wide open sky and beauty of the high desert. Still, one of the charms of Santa Fe is the number of outdoor spaces that can accommodate your meeting needs and provide a beautiful backdrop. As for excursions and activities, Santa Fe's vibrant arts community will certainly spark the creativity in your team. From the O'Keefe Museum to the individual artists featured at Meow Wolf, your attendees will leave energized.
How Bishop-McCann Can Help You Plan Your Next Destination for Corporate Events
Even in the best circumstances, planning for destination meetings or corporate events is labor intensive. Not only does your team need to plan the event, the speakers, and excursions, but they'll also need to organize the travel. Travel alone requires quite a bit of planning and coordinating even for a small number of people. In a post-pandemic world, 96% of people reported that their company was ill-prepared to handle travel demands. That's where Bishop-McCann can help.

Not only do we have the experience and expertise to help plan your next corporate event, but as travel specialists, we're prepared to manage it all for you. Travel can be stressful, but we can take that stress away. We're ready to navigate not just the travel, but any problems that may arise. We'll be with you and your travelers the entire way, ensuring you have a memorable experience.

If you're ready to plan your next unforgettable destination meeting or corporate event, get in touch with the Bishop-McCann team today and let's get planning!