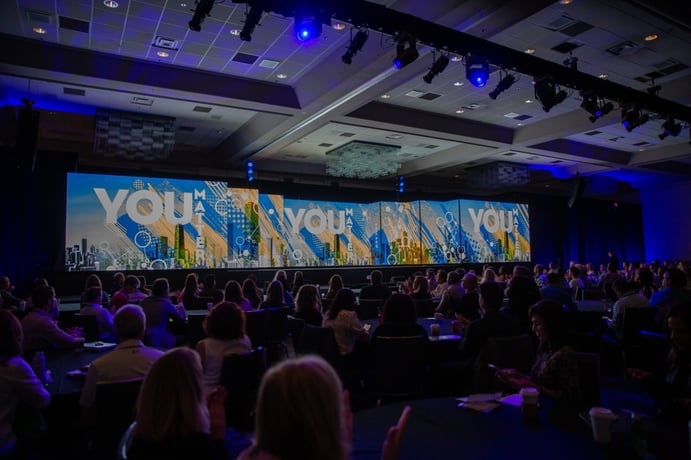 If you've ever hosted a party, even for a small group of people, you're likely aware of how important event logistics can be. For example, if one stops to consider how important timing is when it comes to event planning, it can easily be overwhelming. Even with a small party, many tasks must be completed by the time guests arrive, and then once they do, it likely triggers a slew of other tasks that must be attended to. Corporate event planning is no different. In fact, with more moving parts and more guests, it can get complicated.

When you factor in that your corporate event is more than just a casual dinner party, flawless execution of event logistics is crucial—especially given this is your company's budget. Further, the event will be representing your company and your brand. For that reason, ensuring your corporate event runs successfully comes down to careful and detailed planning.

Quick Links
What is Corporate Event Planning?
Corporate event planning is an expansive idea. The event itself is an umbrella under which multiple smaller events and responsibilities occur. There are many moving parts. In short, equating corporate event planning to planning a large meeting underestimates the breadth of the task, the event logistics, and complexities of managing so many tasks simultaneously.

In fact, corporate event planning can and often does include hospitality, entertaining, event logistics, catering, travel planning, brand management, and more. It's why many companies partner with a corporate event planning company like Bishop-McCann to ensure that all facets of the event, all attendees and honorees, and both pre- and post-event tasks are handled professionally and efficiently. Whether it's your clients or your employees, you want to make your event unforgettable in all the right ways!
Types of Corporate Events
It's important to understand "corporate event" is a broad term. In defining this, it may be easier to discuss the types of events that fall under the category of "corporate event."
Trade Shows
Trade shows provide many businesses within an industry the opportunity to connect with potential customers. They are a chance to connect face to face while establishing or reinforcing brand reputation and industry expertise among a field of competitors. They're a great opportunity to share some marketing swag, too!
Conferences/Workshops/Seminars
These types of events gather experts and interested parties to discuss specific topics with the primary goal being information sharing. They often include a mix of larger convention meetings (such as welcome and keynote speakers) and smaller breakout sessions that dig deeper into a topic.
Executive Retreats
Executive retreats are typically held with three goals in mind: business and organizational planning, team building, and engaging activities that allow for the first two goals to happen informally.
Incentive Programs and Appreciation Events
Incentive programs and appreciation events, while not the same, are similar. Both are designed for guests to be rewarded for achieved goals, milestones, or in the cases of customers, loyalty. They are typically less formal and more focused on exciting activities done as a group. They can range from a private box at a sporting event to an all-expenses-paid trip to Hawaii.
Organizational Celebrations
These events typically mark a milestone or a specific achievement for an entire organization, such as a rebranding, grand openings, anniversaries, and more. Much like incentive and appreciation events, the focus here is celebratory more than anything else.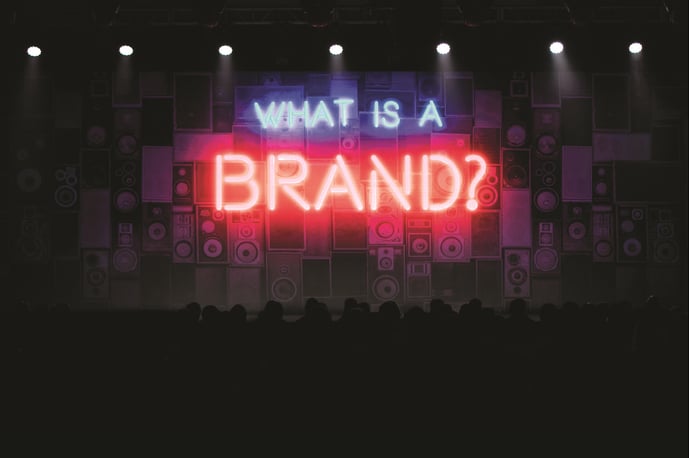 Product Launches
Introducing a new product to the market is a great time to celebrate, but it can also be an important opportunity to capitalize on. While some products don't need much fanfare, they still need to be introduced to your team in a meaningful way. In contrast, some product launches make a lot of noise and garner enough interest to make them industry exclusive events with largely VIP guest lists.
Team-Building Events
Team-building events can get a bad rap. But when done correctly, they foster camaraderie and connections among your employees. Often, these events allow for informal interaction and usually include some kind of problem-solving activity or group challenges/competitions. To get your brain stirring with ideas on team builders that are actually fun, check out the ideas below:
If you're on a beach with an active group, try beach olympics. We did it for our 20th anniversary, and it was a blast!
For conferences and conventions, try giveback options like this one. Everyone loves to rally around a good cause.
For company-wide events (live or virtual), try a departmental or district competition like we did for McDonalds. Make it accessible on a mobile device for a live competition.
Board and/or Shareholder Meetings
While a board meeting is smaller than a shareholder meeting, both events have similar goals of reporting and informing stakeholders about business goals, successes, initiatives, strategies, and performance. Because they are typically focused on the business element, they tend to be a bit more formal. However, they often include an element of entertainment or at least a break from the formality of the rest of the event.

6 Tips to Planning a Corporate Event
By now, it's hopefully clear that planning a corporate event is a huge undertaking. It's why so many companies rely on industry experts and corporate event planners to handle all of the intricacies from vendors to venues. Even if you're working with an event planner, you'll want to consider a few things, so you attend your first meeting with them prepared.
1. Know the purpose of your event
As we said above, you want your event to be unforgettable. That means knowing what the goal is in order to gauge your success. It'll help you determine where to focus your efforts. For example, if your goal is to get stakeholders excited about a new product, avoid lengthy sessions.
2. Create a plan
Once you have the objective, you'll want to get a more complete "big" picture of the event. Right now, don't worry too much about event logistics as your event planner is the expert on that—just consider:
Are there additional goals?
What is your message for the event?
Who will attend?
Will it be one large event or will you need multiple spaces or both?
How long will it last?
Will it have a specific theme?
How will you gauge success? What will a successful corporate event look like for your organization?
3. Decide how to best effectively communicate your vision
Communication can be one of the biggest struggles in event planning, especially when it comes to bringing someone's vision to life. Think about the tone you'd like for your event—one that matches the goal, event, and audience. Visualize the space. Work together with other stakeholders to identify the most crucial elements that must be conveyed.
4. Determine how your team will be involved
Let's be honest, most of the tasks you'll want to leave to the expert event planners, but you're going to need people to greet guests and to mingle. More importantly, you'll need team members who will be contacts for guests or event planners, as well as leadership and/or sponsors. The event planners will need this information, so they can effectively communicate with your team in all phases. Finally, if there is something that will specifically need to be handled by a member of your team, now is the time to identify that.
5. Make yourself available to the planners and to the event
Very often, the person responsible for the event—even when working with event planners—will create an unruly schedule leading up to and including the day/period of the event. This is an area to be aware of, particularly if planners are relying on you as a contact person. Being unavailable, whether physically or for important decisions, can delay tasks or even create problems.
6. Your job isn't over when the event starts
Just as a successful event isn't over when it ends and attendees leave, your job isn't over once the event starts. While you'll likely be overseeing some tasks during the event, you must also ensure that post-event connections and promises are kept.
Why Hire an Event Planner
Just because you can cut your hair at home, doesn't mean you should. The same is true of your corporate events. Corporate event planners are the experts. They're well versed in every aspect of the process, but there's a few key reasons you'll want to hire a professional event planner:
1. Details, details, details
It's easy to imagine what you want your event to look like, but it's not so easy to take care of the crucial details that make it a reality. Some of those details can be costly in terms of time and/or money. Because the experts you've hired have done this countless times before, they'll know how and when to get things done. You can focus on the big picture, and they'll save you potential headaches.
2. Expertise
As experts, corporate events planners have the industry information, connections, and trends to keep your event on track and on budget. One of the hardest parts of successful event planning is determining who to work with and where to host your event. Important decisions also include who handles food, entertainment, swag, accommodations, and more. Because of industry connections, event planners can often get you better vendors and better deals than those you might find on your own.
3. Stay Organized
Again, this is where experience comes in. With a lot of moving parts, event planning can be difficult to juggle, especially when you're expected to simultaneously perform the functions of your daily job. Event planners, on the other hand, have one focus, and that's ensuring your vision becomes reality.
4. Stay on budget
It'd be nice if we were all told to spare no expense when planning an event, but that's not likely for most of us. Ask anyone who's planned a wedding or other major event, and they'll attest to the fact that expenses add up quickly, from decor to hors d'oeuvres. There's no one more prepared to help you create your vision while staying on budget than someone who's been planning events professionally. As mentioned above, established relationships with vendors, entertainers, venues, and more means access to better pricing.

5. Event support
Pre, post, and during an event, you're going to need help. When obstacles arise (and there may be some), there's no one better versed in how to manage those than someone who's done this many times before. From keeping events on time to handling last minute tasks and assisting attendees, your event planner is a valuable partner throughout the entire planning process.
In short, here at Bishop-McCann, event planning is what we do. It's what we love. Our primary mission is to create JOY by hosting the event you've envisioned, regardless of size, theme, or destination. We've been in the industry since 1997, and we specialize in making the ordinary extraordinary. Get in touch with our team today to discuss how we can help you with your next event, and together, we'll create something unforgettable!