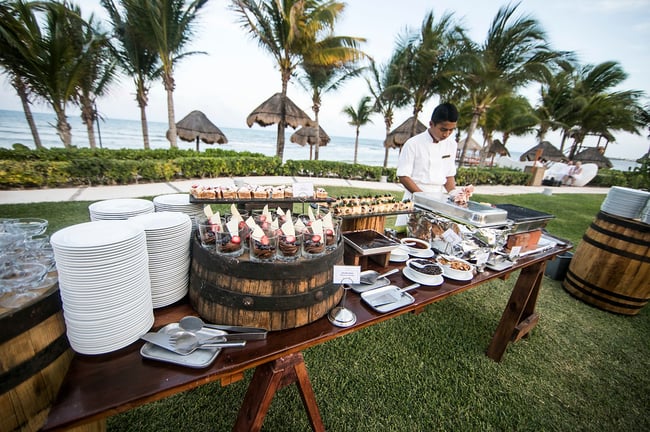 Food has always been a focal point of events. Casual lunches or networking dinners are where informal conversations can occur, building relationships that many attendees pursue during programs. Food taps into people's emotions, and often, attendees will remember how good or bad the meals were at an event, connecting it directly to how they felt at the time.

But, due to the pandemic and all of the changes it has caused, event professionals have been forced to reevaluate how they handle food and beverages at meetings and events. Up until now, one of the biggest challenges planners faced was coordinating with hotels or other venues to create impressive and creative food displays. In fact, planners may still have to flex their corporate event management muscle to get what they want. Luckily, many hotel and venue chefs understand evolving palates and also hope to create an unforgettable gastronomical experience.

Quick Links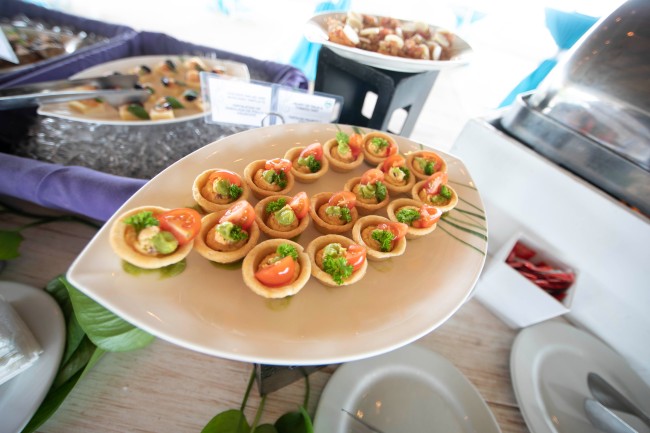 How Food and Beverage Help Shape Your Event
No matter what the event, there are always a few elements that serve as focal points. Among them are the entertainment, speakers, and food. Menu planning itself is an art form, but the act of eating together and sharing a meal has long held a place in human interactions that suggests familiarity and friendship. Food has the power to bring us together in ways that create community and collective experience (both good and bad, depending on the food). However, food at your event can do and be so much more!
Create a more relaxed environment for conversation - food and drink are great icebreakers
Provide networking opportunities - Meals are a great place to reconnect or talk more in depth with people you met at the event.
Spark creativity - Elaborate and creative displays can spark creativity, but food and drink also keep the body and brain working.
Offer branding and sponsorship opportunities - Not only can you have food items or glassware branded for swag, but some companies may be willing to provide food and beverage to gain access to your guests.
Offer theme continuity - If you're working on creating a theme, food and beverages can often extend or enhance it.
Keep guests energized at the venue - Let's be honest. When people get hungry or thirsty and there's nothing to satisfy them, they'll start leaving. If you offer good food and drinks, your guests will stay.
Essentially, food is there to elevate many other event elements. A satiated crowd will be more engaged, more receptive, and more likely to participate in other activities. Plus, they'll be more likely to sing the praises of your event online and beyond!
Planning Your Food and Beverage Budget
Let's start with one of the most basic elements (and one that many people miss): your food and beverage budget needs to include more than just meals. When planning, it's obvious (and important) to consider how many meals your attendees will have over the course of your event, but one must also consider the fact that breakaway sessions, off-site events, coffee and cocktail hours, and informal mixers will also require snacks and drinks.

Next, consider that roughly 30% of your event budget should be allocated for food and beverages. To help you factor how to spend that money:

- Determine the number of attendees
- Remember VIPs, special guests, plus ones, speakers, etc. in your count
- Consider how many might skip a meal or two
- Identify and evaluate catering packages of the venue or caterers
- Breakdown cost per meal
- Look for ways to get perks, bonuses, or sponsors to help stretch your budget
- Don't forget any service charges or taxes
- Remember additional charges that may have resulted from COVID protocols, such as extra charges to have staff handle food that was previously self-serve on a buffet

Event Trends: Top Food Trends for 2022
There is little doubt that the pandemic has changed the way we eat. While at home, many started cooking and baking more frequently, and when we returned to dining out, experiences were often more intimate and far more health and safety-conscious. Food trends moving forward will stick to some of those trends that are now familiar. Over the next year, guests will be looking for:
Food Safety
From single and plated servings to varied service options (think multiple stations serving the same item to maintain distance), food safety will be the name of the game. For many, buffets still do not feel safe, so considering single-serve, wrapped items, and varied seating options will be vital. For some, this may even include events where guests have their own cooking stations and learn to prepare a meal from a chef! Plus, when having food delivered chef-to-table, the meal becomes special and customized to the audience.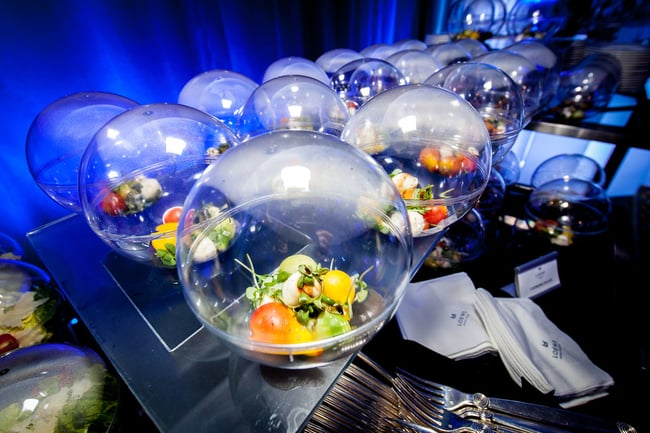 Elevated Comfort Foods
Given the stresses of the last year, people have taken refuge in food, especially foods that remind them of home, family, celebrations, and better times. However, when coupled with our expectations and increased food knowledge, they'd like these items to have new flavors. Consult with your caterers and chefs to see how they can elevate old favorites. Additionally, "deconstructed" items are surging in popularity, meaning that the flavors are kept the same, but the vessel or presentation is adjusted. For example, you could serve Caesar salad as a quick appetizer bite or incorporate French onion soup flavors in a dumpling.
Small Plates and Single Serving with Style
Get creative! Large serving trays and family-style service are likely out for a bit, but most dishes can be miniaturized or creatively crafted for a single serving with added flair on the presentation. Think single-serve charcuterie or mini quiches. Plus, this goes hand in hand with the healthy trend of portion control.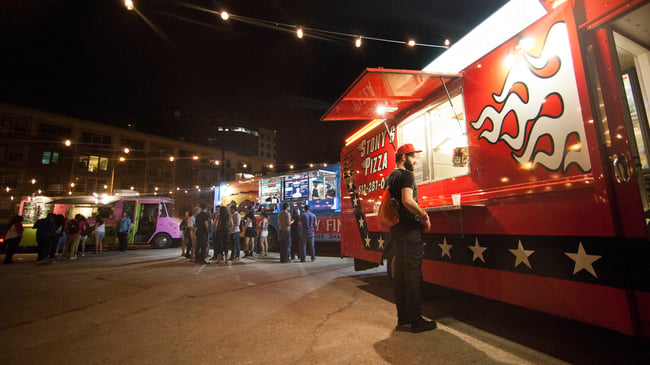 Pop-Ups and Food Trucks
Over the last few years, food trucks and pop-up restaurants gained popularity, but they really surged during the pandemic. What started as a way to manage closed restaurants and limit contact became the new normal for many, and for the events industry, this offers an amazing way to provide variety to attendees while reducing contact. Plus, these options can add to the excitement of the event!
Healthy Foods and "Bowls"
This food trend is one that we may have Instagram to thank for. As foodies on IG have long known, ramen and other foods that feature vibrant colors with a variety of ingredients make for eye-catching photos. Additionally, given that the ingredients are often healthy with fairly low price points, poke bowl restaurants have exploded. They're a fantastic meal option for events because they are healthy and offer a variety of ingredients and options. Plus, your guests will find it hard to resist snapping a photo and sharing it with their followers (giving exposure to your event)! Additionally, "build your own salads" are popular, but make sure to keep the pandemic in mind. This means having staff combine items requested by attendees, so that it's all made to order and tailored to each person's tastes.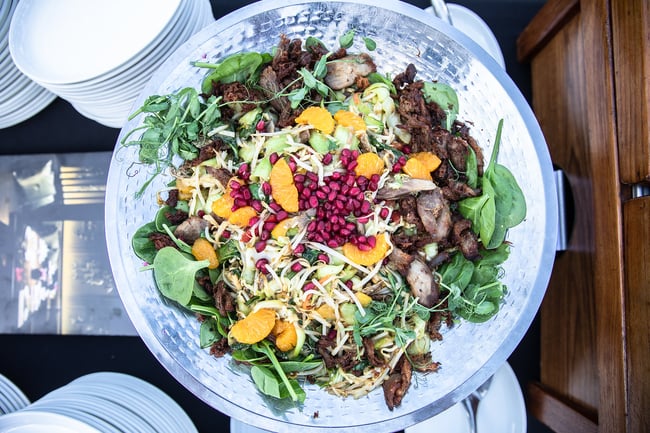 Event Trends: Top Beverage Trends for 2022
One unfortunate side effect of the pandemic was a spike in alcohol consumption by adults, especially those over 30. As a result, many are trying to limit alcohol consumption or be more mindful of their drinking. The result? Some interesting beverage trends for 2022!
The Return of the Mocktail
Mocktails have long been a favorite of those who don't drink, but as more people try to be healthier, limit calories, and replace alcohol, the mocktail is becoming a favorite drink option. Mocktails enable mixologists to continue their creativity by creating eye-catching drinks while keeping people more alert. Bonus for hosts: they're a bit cheaper.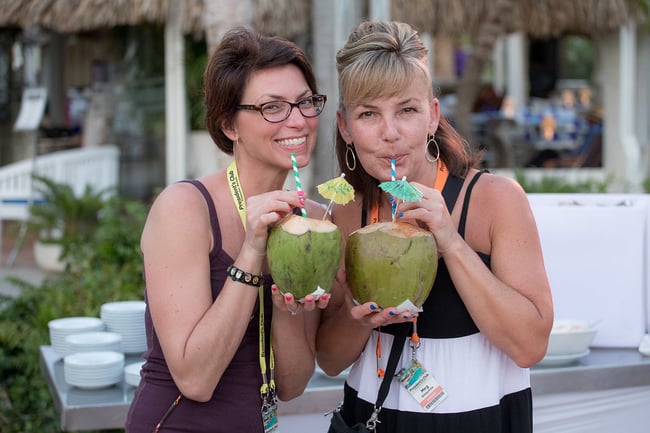 Keeping It Simple…Sort of
In addition to the mocktails, the cocktails will be simple in terms of liquid ingredients. The limited ingredients enable more refined and better crafted liquors and components (thus better cocktails), allowing brands to showcase those flavors. However, one of the big changes you'll also see is the addition of and increase in garnishes. A variety of fruits and vegetables will not only adorn the glass but also be found in it.
Less Sweet, More Flavor
Dry cocktails are in (think Negronis and Martinis), and the classics are back. As people shift away from sugar and sweets (seen in food trends, too!), they're looking for more flavor. We will see more fresh and herbaceous drinks being made, allowing well-crafted liquors to shine. Gin cocktails are growing in popularity for this reason, especially brands that lean more herbal.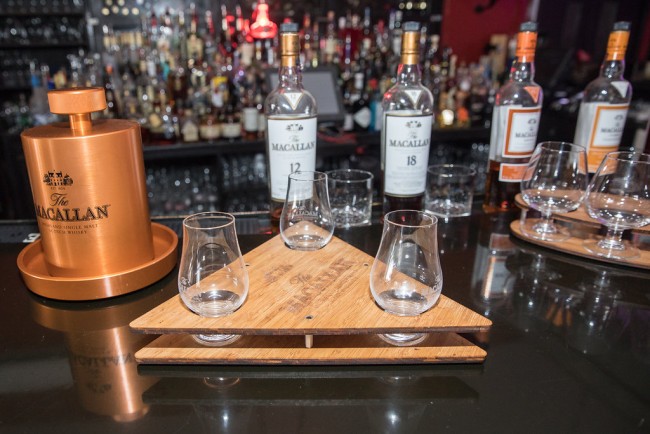 Bitter Is Better…Sour Is Too
If sweet is on its way out, usher in bitter. In terms of bang for the buck flavors, bitter's got bite. This fits right in with drinks like Negroni, Aperol Spritz, Black Manhattan, and more. In the beer market, this means growth in the sour beer market, which has increased nearly 40% recently. Much like the cocktail trend, sour beers allow brewers to introduce both fruit and herbal flavors in a new way. Additionally, sour beers typically have a lower ABV, tapping into the desire for less alcohol. An added bonus is that this could also mean buying local, since breweries are popping up all over the US. Planners can contact a local business and support the community while keeping with this trend.
Bring on the Bubbly
Champagne (or Prosecco) isn't just for mimosas anymore. In fact, this fits right in with trends suggesting dry, bitter, and well-crafted cocktails with simple, distinct flavors will be a hit. Expect to see champagne cocktails that not only feature fruit or herbal flavors, but also ones that introduce other alcohols where the bubbly serves to elevate the drink.

As a final note, we'd be remiss if we didn't touch on the countless virtual options as well. From virtual cooking classes to catered meals delivered to guests, there are a myriad of services that can deliver just about any food, from anywhere, to anyone. This means your virtual guests won't be left out of the culinary experience of your virtual or hybrid event!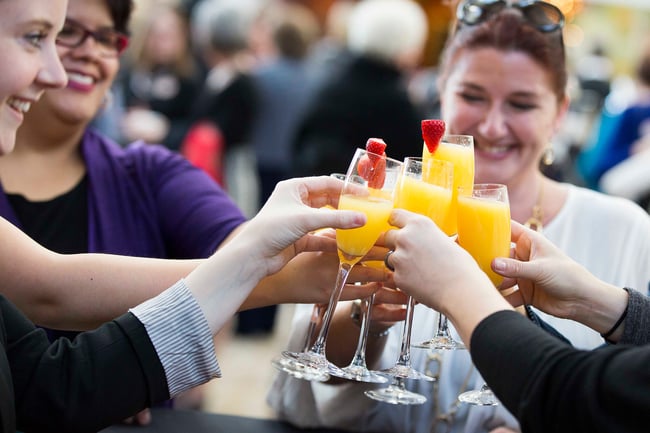 There's no doubt that the right food and drink can enhance an event and delight your guests. Given the complexities of budgeting, managing attendees' dietary restrictions, menu prep work, and so much more, hiring an event planner can mean less stress for you and a better experience for your guests. An event planning agency, such as Bishop-McCann, can help stretch your budget and leverage connections to please the palates of your guests.

If you're ready to start planning your 2022 corporate events, get in touch with us today! We're here to help.

Good luck and bon appétit!