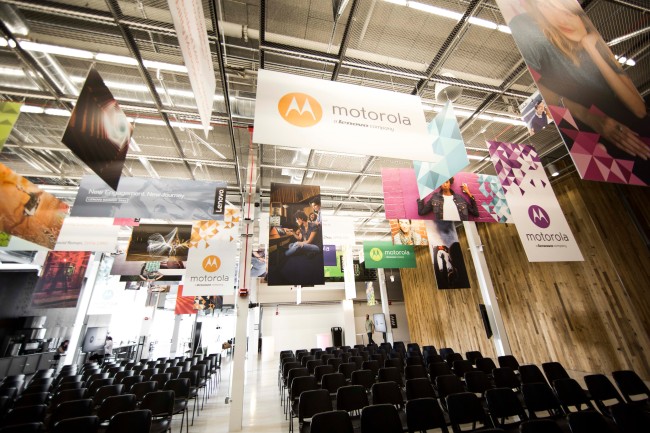 You have visions of the perfect corporate event. One that captures the essence of your brand and delights your guests. But then you sit down to budget, and some of your objectives seems out of reach. How do you provide everything you want for your attendees and everything you envision while adhering to your budget? Previously, we talked about budgeting for just such an event. Now, we'll discuss one of the best ways to do more with less: sponsorship dollars.
Sponsorship can be a key component to help subsidize the perfect corporate event.
Quick Links
What Is Event Sponsorship?
Event sponsorship is when an outside company provides funds for an event or provides services or goods in exchange for exposure, attendee information/contacts, or other opportunities, including speaking or presenting to attendees. One primary goal of sponsorship is to increase brand awareness for your event sponsor.
Types of Sponsorship
As noted above, there are a variety of sponsorships types, so finding what works for your sponsor is important. Not all sponsors want to write a check; in fact, some may be willing to provide goods or services. Depending on your needs, you may want different types of sponsors, so it's important to consider all options and not disregard sponsors just because they aren't providing a check.

Financial Sponsor - Obviously highly desirable as you have flexibility in how you use the funds, a financial sponsor provides money to the event organizer.
Media and Promotional Sponsors - Having a media or promotional sponsor can be invaluable due to their reach. Typically, these sponsors have many followers with whom they can share and promote your event. Further, if you want media coverage of the event and the ability to conduct follow-up stories on the event, a media sponsor is a great option to provide lasting impressions.
In-Kind Sponsor - From venues and catering to swag and entertainment, in-kind sponsorships mean the sponsor will provide a good or service rather than funds. This saves you money in your budget, and if you have the right sponsors, what they provide can really help wow your guests.

Creating Sponsorship Packages
The above clarifications help explain what a sponsor can provide for you and your corporate event while compiling detailed sponsorship packages will explain what you, as the event host, can provide for your sponsor. It's important to keep a few considerations in mind when trying to maximize sponsorship potential:
The experience you provide must be beneficial to both attendees and sponsors. Typically, sponsors want a brand experience beyond a representative sitting at a 6-foot table in a hotel foyer or a simple mention on a registration website.
Sponsorship tailoring is key: what may work for sponsor A may not work for sponsor B. Due to this, it's important to have a designated staff member who can work with the needs of the sponsor's brand to leverage engagement and the overall experience of your sponsors.
For this reason, it's essential to understand what opportunities might hold value for your sponsors and what your organization and event can offer. Sponsorship package examples include:

1. Sponsored Experiences - From virtual experiences to sponsored entertainment, sponsored experiences provide engaging moments for your attendees and enable your sponsors to have their name prominently displayed on attractions or activities that are sure to get noticed.

2. Sponsored Merchandise or Swag - Providing quality swag bags is essential. Why not let your sponsors help? As we've discussed, these present an amazing opportunity to leave a lasting impression on your guests when they take them home and make use of the gifts - even better if those items have a sponsor's name on them!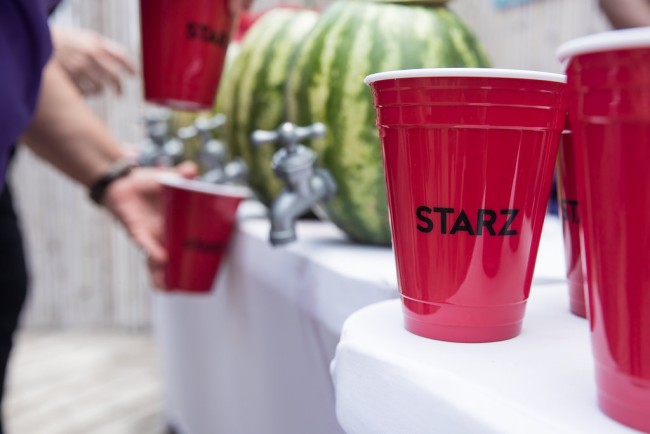 3. Sponsored Food/Beverage - Fancy desserts with logos. Cocktails in branded glassware. Entire meals sponsored by restaurants with branded menus. When you have food or drink sponsors, there are a variety of ways to ensure your guests leave knowing their name.

4. Sponsored Activities - Off- or on-site activities are a great opportunity to engage both guests and sponsors. If you have outdoor events happening, consider outdoor apparel sponsors. If you have indoor activities, consider ways for sponsors to brand those as well. From video and board games, active engagement with attendees means extended brand exposure.

5. Sponsored Tech - Hybrid or virtual event? No problem. Consider asking a tech or local company to sponsor your live stream. The same goes for closed captioning or other technical services or technology you might need, such as sound, video, or more!
6. Sponsored Gifts and Giveaways - Want to build excitement in your guests for your sponsor's brand? What about a giveaway or special gift? Throughout the event, you can promote these special gifts or prizes, ensuring your guests hear your sponsor's name, and then at the end, one amazing (and valuable) gift is given away. Your sponsor gets special recognition while benefiting everyone.
Four Tips for Securing Sponsors
Wondering how to get sponsors? It's important to keep in mind that many businesses not only expect it but look forward to the opportunity to engage with audiences they may not normally have access to. Further, if that access is limited to just a handful of sponsors, it can be even more enticing.

To guide you through creating the best experience for your sponsors and attendees at your next event, we offer a simple guide that we like to call the four C's approach:

Creativity
As you begin the early stages of corporate event planning, identify what about your special event or your vision will entice vendors or partners to buy into a sponsorship. What sets your corporate event, product, or company apart and how will their brand integrate into that overall vision?
Customer-Focused Approach
Keep your eye on the prize…the prize being an in-budget, flawless event in addition to making your sponsors feel as if they received white-glove attention. Incorporate excellent service from beginning to end for the sponsor, whether it be daily communication or dedicating staff on site to all of their logistical needs.

There are few things worse than having an unhappy sponsor who feels like they weren't valued. The days of handing over a floor plan and saying, "Thanks for your support" are over; you must provide the attention to detail they deserve. Treat them as you would treat an honored guest or VIP. This way, vendors or partners will have the best experience on-site and will want to continue partnering with you for future corporate events.
Collaboration
You're planning a special event to connect with people, so why not do the same in the corporate event planning process? Working with a partner or vendor to tailor sponsorship packages that leverage their brand will make it easier to pull in those extra dollars to help fund the event. Make sure your product or service pitch to the sponsors meshes with the needs of those potential partners to avoid sounding boring or generic. You would never go into a sales pitch without finding out the needs of the customer, so why do the same with your potential sponsors?
Cold, Hard Cash!
When implementing the first three C's, keep in mind your end result: bringing in money. Stay focused on generating maximum sponsorship dollars to subsidize event spending. To do that, you'll need to provide value to your sponsor as well. Determine what is of value to them; in return, you'll receive what is of value to you!
If you're already thinking about your upcoming events (and you should be), consider our four C's to better your sponsorship funding. If you're ready to discuss what else Bishop-McCann can do for you in terms of event logistics, travel management, event planning, and more, get in touch with our team today!