When we look back on the pandemic, it's likely that we'll all be able to find something during that period that changed for the better. For some, it meant more time with family and pets. For others, it was more exercise and outdoor activities. For many, it was realizing what and who is important to them. It doesn't mean we didn't miss many of the activities and experiences of life pre-COVID; it just means they changed. The events industry is no different. What we take away from that period is the existence and evolution of the hybrid event!
Quick Links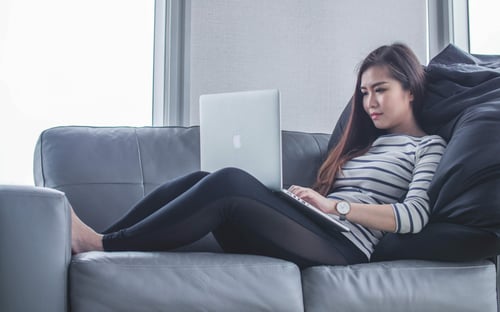 The Events Industry and COVID
When COVID-19 arrived on the scene in 2020, events all over the world were canceled. Vulture created a list of all the live events and productions canceled due to COVID. While some events were smaller (and likely included your own gatherings), every industry was impacted, from business meetings to concerts.
With little initially known about transmission and the CDC regularly updating recommendations, many sought alternatives to events other than canceling, which included fully virtual events. In fact, the number of virtual events in 2020 doubled from the normal average to meet the demands of organizers and attendees alike.
While emotions, opinions, and experiences involving virtual events varied widely, there are clearly benefits to virtual events, including:

- Increased attendees
Decreased travel expenses related to events translated into higher attendance for many planners. With geographical barriers removed from the equation, people could attend conferences all over the world and find the events that were valuable to them. Virtual events had greater reach.

- Greater value/greater savings for everyone
With financial and geographical obstacles removed or lessened, everyone became more selective about events. This ability meant that for all involved (attendees, presenters, sponsors, exhibitors), there was greater value.
In addition to cost savings on travel, the benefits of having a highly selective and interested audience translated into more return on a smaller investment.Those looking for leads or clients found potential customers who were likely farther along in the sales funnel than a traditional lead or conventional attendee at a regional conference.

- Increased audience interactions and networking
Given the hustle and bustle of in-person events—arriving at sessions, having meals, using restrooms, and more—you might find yourself getting so caught up in the schedule that you aren't taking the necessary time to make connections.
Further, the opportunity to ask questions in sessions is often limited. In contrast, online and virtual events offer chat rooms, breakout sessions, tagging, and real-time social media interactions. With so many ways for people to connect, it's less likely they'll miss the opportunities they're seeking.

- Collecting and analyzing data and feedback is easier
You've already saved a ton of time on check-in and administrative tasks connected to hosting duties, and collecting data about and from your attendees has never been easier. You can track who went to what sessions and collect feedback in an online format, making it simple to participate.

- Saving time, money, effort, and stress
Let's be honest. As a host or presenter, virtual events save you time in preparation, save you money on venues, create fewer obstacles (related to schedules, venues, food, and more), and with fewer moving parts (save for tech), that means less stress for you, too. Not no stress, just less.
Events Post COVID
Now that we appear to be approaching the other side of the pandemic, live events have returned. Conferences, trade shows, seminars, and workshops are in various stages of planning and production. Tickets are being sold. Registrations are being completed. Swag bags are being filled. Promotional materials are being printed. And all that energy in attendees, presenters, and hosts is building. It's an exciting time.
But how will events look post COVID? How eager are people to return to travel, venues, and harried schedules? Sure, some folks can't wait, but others will be just as happy to continue to attend events from the comfort of their own homes. In fact, many organizations are looking forward to being able to offer the excitement of in-person events while maintaining the freedom to invite virtual attendees.

With the benefits of virtual and increased demand for in-person events, the future is, undoubtedly, hybrid events.


What is a Hybrid Event?
Hybrid events are live, in-person events that also offer an online component. For most events, that means a live video stream of speakers and sessions. Hybrid events can also include a variety of different online interactions for virtual attendees, including chat rooms, webinars or webcasts, live feeds/commentaries, and even social media.

Considering that a hybrid event allows you to engage an in-person audience and include attendees who may be unable to attend in person, it's easy to see why many planners are seeing hybrid events as a tremendous opportunity—even though they come with their own set of unique obstacles.

A challenge? In some ways, yes. Over the last year, we've learned that most people are accustomed to participating in online meetings or events. In fact for many, Zoom meetings are a standard part of their lives. But even after communicating with people virtually for this long, one unpleasant fact remains: virtual fatigue is real.

Some of the challenge is overcoming that fatigue. However, the bigger issue is often that the goal of any successful hybrid event is to provide your virtual attendees an in-person experience that is as close to a live event as one can get from their own living room. How do you provide the interaction and energy in-person attendees experience to an online audience?
10 Ways to Engage Hybrid Audiences
There's no reason to shy away from that challenge given the post-COVID influx of technology and creativity to facilitate hybrid events! With all the benefits of virtual events and the ease with which you can include activities to engage both your in-person and virtual attendees, you can take on hybrid events with confidence.

Real-Time Illustrations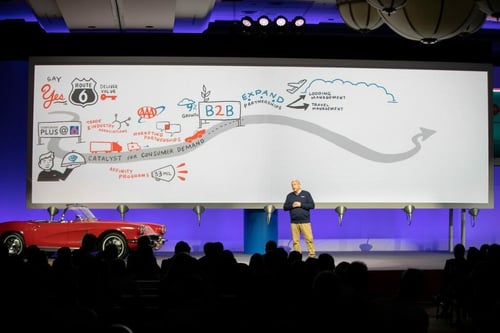 Though the picture above was taken during a live event, having a real-time illustration performing at your meeting or event is still a fantastic virtual event idea. Having an artist create visuals in real time to represent the information you want your attendees to understand is a creative and memorable solution. Live illustrations like the one above not only increase attendee engagement by capturing and keeping their attention, but it also enables them to better retain the information provided. Additionally, you can send your guests the finished illustration post-event, so they have it for future reference.
Gamification and Live Games
Another important element you may want to include in your next virtual event is gamification. Including different types of games within your event can increase engagement by immersing your audience further into your program while adding some fun. Gamification can be as simple as creating a leaderboard showing who is the most active during your event (measured by the amount of sessions attended, polls participated in, chats sent, etc.), constructing a social media photo competition related to your event's goals, or even creating virtual/in-person teams to compete in trivia or quizzes based on conference content. Providing prizes, rewards, or other incentives for participation increases engagement and value.
Live Q&A Sessions
Live Q&A sessions give both your audiences an opportunity to ask questions of your presenters. Alternating between the in-person and online groups as questions are posed is an excellent way to combine the audiences into one unit, despite geography. You can even share the chat on stage, allowing everyone to see what's being discussed. Additionally, some apps allow you to invite the in-person audience to participate in the online chat, prioritize questions by allowing audiences to vote on best questions, and facilitate both anonymous questions and "virtual" stages for those who enjoy the actual "asking."
Health and Wellbeing Activities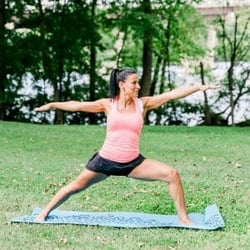 Health and wellness have long been a focus of live events with the inclusion of activities like group yoga or meditation. But who says that these same ideas can't be used during your hybrid event? This virtual event idea is on trend and will show your attendees that you care about their health. In fact, many of us have gotten very used to home workouts during the pandemic.
At your event, yoga, workouts, and meditation can easily be led in person with an option to participate online. You can then gift your attendees with an online fitness or meditation class if it aligns with your event objectives. You could even include healthy snacks and drinks, such as a granola bar or nuts, in a gift delivered straight to your attendees' doors.
Virtual Gifting Options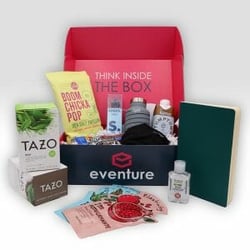 Speaking of gift giving, one of the best parts of in-person conferences and events for many people is the swag bag or opportunity to pick up some great giveaways from participants/ presenters. There's no reason to leave out your virtual attendees. Show them a little love while building excitement for your meeting or event. Plus, strategic gifts can even help your guests stay more engaged throughout the event.

The gift you send depends on your event's objectives. Want to celebrate your attendees? How about sending them some non-alcoholic bubbly or confetti to shoot off? Or maybe you want to make your attendees feel truly connected to your event? Try sending them a whiteboard and color markers to write down comments and share with other attendees. Another fun idea is to send them all an accessory to wear on a specific day or during a specific event. Whether you share that with all your guests or just the virtual ones, it helps you create a collective experience that adds value to your event.
Of course, you can also check out our friends at Eventure Gifting to see all of their gifting solutions!
Free Courses
Want to give attendees something other than a box of goodies? Send them free courses instead! These are great for both in-person and virtual event attendees. Attendees can continue the learning started at your event, and it shows you're invested—even after the event ends.

Classes can be pre-recorded videos your guests can access, or if you want to customize the experience, you could hold the class live, allowing your attendees to interact with the course's teacher. The possibilities for free courses are endless, but some of our favorites are cooking, mixology, painting, photography, and exercise classes. Looking for more unique ideas? Try including dance lessons, courses on brain health, social media classes, or on-trend bread baking courses. You can even allow your guests to learn like Harry Potter in classes from Hogwarts (yes, this really is a thing)! Truly, the possibilities are never ending.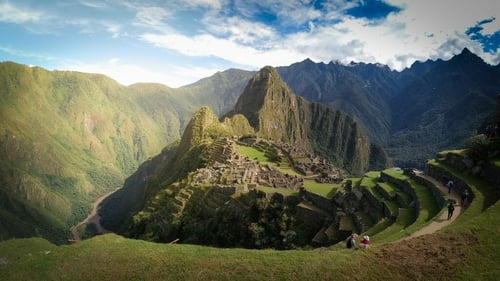 Virtual Tours
Often, conferences and workshops are eye-opening and enlightening for guests. Hopefully, your attendees are exposed to speakers, ideas, and experiences they wouldn't have anywhere else. You can continue to tap into that feeling.

Your guests have already demonstrated a willingness to virtually travel from their living rooms, so send them on online excursions. While they may not physically travel across the world, there are still opportunities to see various places virtually. Whether you want your attendees to experience a tour of Machu Picchu or travel to Paris to see the Louvre, there are tons of online opportunities you can gift your guests. If you want to take a slightly different route and have your guests experience a behind-the-scenes tour, there are also options for these, anything from breweries to aquariums.
Networking Opportunities
Networking is crucial for virtual attendees. Because they are unable to see other guests in person, opportunities to interact with each other in alternate ways must be created and offered. Implementing a chat feature is a standard way to allow attendees to network; however, your event should also include sessions devoted entirely to networking, allowing guests exclusive time to get to know others attending your event. As noted above, with certain applications, you can even facilitate networking and mingling opportunities between all guests, regardless of their location. You can even utilize a platform that helps match people with similar backgrounds or interests in order to facilitate the networking component of your event.
Online Performances
Did you know that 38% of corporate event attendees consider entertainment their priority? Knowing this, it is important to remember to include live streams of performers to entertain your guests, regardless of their location. The right performer will help create excitement for your event and increase the number of people hoping to attend. Further, make sure you choose entertainers who can play to both audiences and that your video stream fully captures the performance.
Eye-Catching Design and Movement
This component is one that we at Bishop-McCann specialize in. We ensure that the virtual aspect of our programs never feels like just another online event. Instead, we make our virtual meetings and events unfold like a broadcast. Using eye-catching designs from our incredible graphic designers and incorporating movement with these elements make your event appear more like a television show your attendees don't want to miss. There are many exciting opportunities here, especially when combined with other elements and activities.
No one wants to attend an online event that feels like the Zoom meetings they've been attending since COVID began. Implementing and incorporating these virtual event ideas into your hybrid event is crucial.

If you put these ideas into action, your attendees will be more engaged, more educated, and more excited to be a part of your event. If you'd like to talk more about how Bishop-McCann can help you create an engaging and unforgettable hybrid event, get in touch with us today!