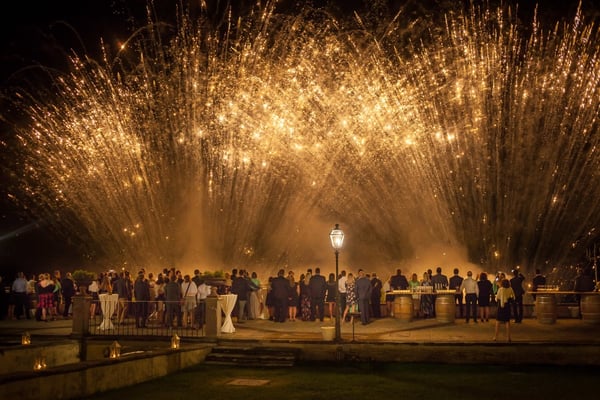 Some consider the seamless design and production of an event with expertly integrated entertainment an art form. It is, afterall, carefully orchestrated and choreographed from start to finish. Knowing this, selecting your entertainment becomes a pressure-filled decision because your audience's reaction to your choice could make or break your corporate event. And with so many options out there, the path to choosing your event entertainment can be full of pitfalls.

This may sound like a difficult task, but if you keep your audience in mind, your event's entertainment will add excitement and create emotionally charged moments for attendees. With the right experience and the right help, finding the perfect entertainment is easily accomplished.
Quick Links
Why Your Corporate Event Needs Entertainment
Is an event really an event without entertainment? Even family get-togethers often include a storyteller or a funny relative who keeps everyone entertained. While keeping guests entertained is likely a top priority for your corporate event, there are additional benefits to hiring quality entertainment.

First, if you choose a performer or act that has name recognition or evokes excitement in your attendees, you'll build buzz before the event even starts. Even if your budget doesn't allow for a big name entertainer, if you market correctly and hype up this element of your event, you'll have your attendees' attention.

Next, if you choose the right entertainment, it can reinforce your vision or brand. It bears repeating (and we repeat it often because it's so important) that outlining the goal for your event gives every single element (from swag bags and speakers to venue and entertainment) purpose and direction. Consider what your message is and what kind/style of entertainment would best fit your brand, message, and purpose. A performer who doesn't strike the right note (pardon the pun) can leave your guests with a negative impression.

Finally, one of the goals of your corporate event is to influence your guests, leaving a lasting impression they'll talk about for weeks after. The word of mouth buzz from show-stopping entertainment can be invaluable.

In short, amazing entertainment has the potential to have a huge impact before, during, and after your event.
Types of Entertainment for Corporate Events
In reality, the sky's the limit on entertainment for your events. If you can imagine it, it's most likely possible. While it's important to keep your vision and mission in mind, your primary focus is entertaining your guests, so what kind of entertainment you offer will depend largely on that parameter. For example, trivia contests and escape rooms are great for laid-back events, perhaps even destination events, but not if your audience is dressed to the nines. When dressed formally, your guests have higher expectations, so keep things audience and event appropriate.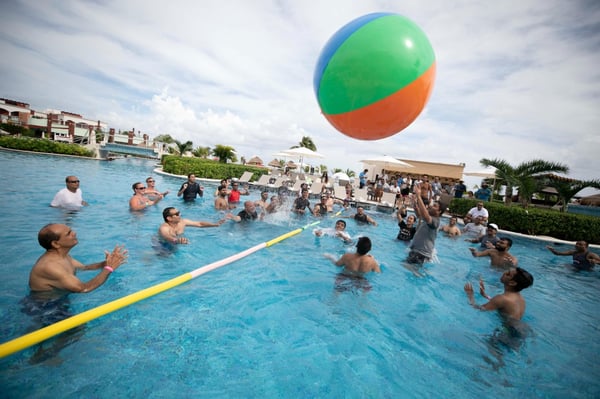 However, it's important to note that entertainment doesn't have to be just a band or a DJ (though they're great if you've got a dance floor); games and other activities can keep guests entertained as well. In fact, for multi-day events, you'll want to save the headlining entertainment for the main event. Corporate event entertainment can include:
Game-show-style activities
Escape rooms or puzzle games
Trivia games or contests
DJs, musicians, or bands
Magicians (great for family-friendly events)
Hypnotists/mentalists
Comedians
Talent shows
Dance lessons
Cooking classes or demonstrations
Wine tastings
Painting with a twist (and often wine)
Sporting events
Circus acts
Wandering or strolling performers (for bigger events and outdoor events)
Casino night
Celebrity impersonators
And more!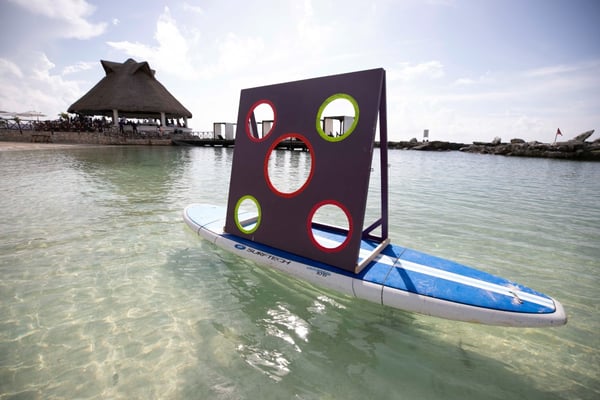 The options are endless, but if you work in partnership with an event planner or venue, they often have preferred entertainers or talent lists you can utilize to select the perfect entertainment for your audience.
Seven Tips to Finding Top Entertainment
Finding entertainment doesn't have to be hard. As noted above, there are a few key factors you need to consider in selecting the best event entertainment:
1. Determine your audience
Before even thinking about entertainment possibilities, you have to understand what your guests find entertaining. Know the demographics, as well as what their interests are. This first step is the foundation to ensuring success. Then consider, is your corporate event a celebration, a learning environment, a networking opportunity, etc.? Then ask, "How can I integrate the entertainment to achieve our event goal?"
2. Understand your budget
While your entertainment goal is to wow your guests, be careful of what that "wow factor" costs. Small or large, everyone has a budget. Remember, you don't have to spend tons of money to find great entertainment. Many of the best live shows are artists who've been around but don't have a current hit or artists who are on their way up. When working with a larger budget, look for "Triple Wow!" talent: attendees say "wow!" when they hear about the entertainment, "wow!" during the performance, and "wow!" after the event.
3. Know who the ultimate decision maker is
You must ask yourself, "Who is the ultimate decision maker? Who are you trying to please?" Though this is a difficult question, it needs to be asked. Is it the audience you want to blow away or does it matter more that you please the person writing the check? Hopefully, you can do both, but often what will please the audience is not the same as what will please the decision-maker. It's important to sort through that before moving forward.
4. Research options
The internet is your friend. Don't just take the word of agencies, partners, employees, co-workers, colleagues, your neighbor, and anyone else who's got an opinion on quality entertainment. Check out videos online and read reviews. Consider the other companies or people who have hired the act previously and the types of events they've performed at to see if it's a good fit. Good entertainment can be expensive, and you want to make sure you get your money's worth.

5. Be thorough with all contractual issues
Working with someone who has experience negotiating and managing the entire process, from the offer and contracts to the advancement of a rider and on-site management always makes the process go much more smoothly. An event planner's experience will save you money and minimize your risks and headaches. Additional considerations include:
Does the venue have a curfew?
Is there expected show billing (an important detail with multiple performers)?
Will performers participate in a meet and greet? Will it include photos and autographs and for how many people?
What are the cancellation policies or artist-out clauses (which can be quite detailed)?
Do you have backup performers?
6. Consult with partners
Whether it's event planners or a venue, many have performers and entertainers with whom they've worked previously. Not only will they have recommendations for specific performers, but they may also have feedback on what types of entertainment work for certain audiences or spaces. They may also have insight regarding staging and setup. Your partners can be great resources (though you still want to do your research!).
7. Final advice
The most important piece of advice in regard to entertainment is to have a detailed contract that includes all requests with your offer. You do not want to attempt further negotiations after the contract is signed. Extra requests will likely result in more money or a simple denial of the request. You do not want an important element to be left out of your entertainment, so write your contract with this in mind. In addition, don't make a firm offer before involving your production company. Have your technical director and producer work with the talent's production manager to avoid any surprises.
Remember, your entertainment should wow your guests in all the right ways. Following these steps can help make your entertainment choice unique, exciting, and successful.

To learn more about how the right entertainment can create successful corporate events, take a look at some of our case studies. When you plan your next event, get in touch with the Bishop-McCann team today, and let's wow your guests together!