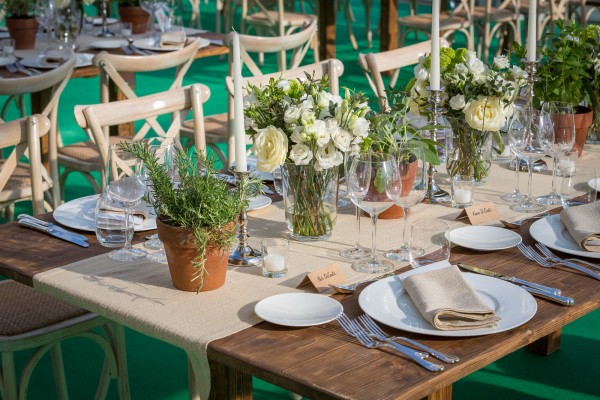 There are trendsetters and trend followers. At Bishop-McCann, we often strive to be both. While we're constantly seeking new and exciting ways to engage guests and attendees, delivering on guests' expectations is also an important goal. Staying on top of emerging and evergreen event trends is essential, but some trends come and go as quickly as the seasons. Because of this, we research trends to ensure they are successful, so we can help you delight your guests.

Evergreen trends can be worked into your next corporate event or meeting and are guaranteed to engage attendees, boost their motivation, and drive event success. If these event trends aren't a part of your conversation already, they should be!
Quick Links
Why Event Trends Matter
Coming into your event, your guests likely have expectations. Whether it's the reputation you've built based on previous events or other meetings they've attended recently, successful programs leave an impression. Those impressions are made when elements of an event stand out, whether that's the venue, the theme, off-site activities, audience engagement efforts, or the entire event experience.

While providing new experiences for your guests and looking for ways to surprise and delight them is part of any impactful event, sometimes delivering on expectations and relying on tried-and-true trends to keep them happy is an effective plan. Though you know that staying aware of emerging trends can add exciting new aspects to your program, utilizing some elements that have engaged your audience in the past can also provide familiarity and a different kind of excitement for them.
What Are Evergreen Event Trends
Most trends tend to ebb and flow. As an event planner or host, this means that when you choose to include a trend in your upcoming corporate event, your timing may be off. Event planning takes time, so an element that was new and exciting when you started the planning process may be outdated by the time the event comes around.

In contrast, evergreen trends are trends that are always popular. While aspects of the trend may change (see health and wellness below for an example), it really never goes out of style. These are important to keep in mind when planning your next corporate meeting or event.
Top Five Evergreen Event Trends
Staying on top of event trends can be difficult, but having a few evergreen trends in your back pocket can be useful when looking for ways to create a memorable experience for your guests. However, understanding what is evergreen and how small variations on those trends can keep things fresh and exciting for your attendees is paramount.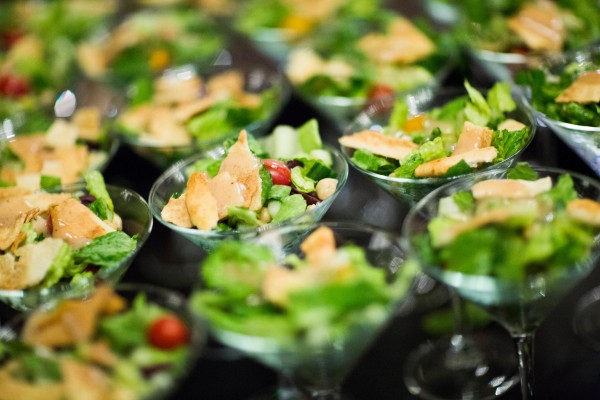 Health and Wellness
For the last decade, health and wellness has been trending. It doesn't get much more evergreen than that! However, health and wellness trends have varied from the current "it" food (kale or coconut) and trending exercises (spin classes or yoga) to relaxation methods (massage or meditation). Self-care activities and health-conscious swag gifts are sure to bring a smile or a good sweat!

Another consideration in this area is food. One thing you can count on to bring people together is a great meal—especially when everyone's a "foodie" and Instagram has a collection of aesthetically pleasing plates. Serving social media-worthy, healthy meals help guests connect to the experience and provide a reason to share the experience with those not in attendance.

In addition to beautiful plating, farm-to-table and locally grown foods never disappoint, especially for destination events. When you have the opportunity to introduce your guests to exotic fruits, vegetables, or meals, you can be sure these dishes will keep them talking.

As an extra bonus, you can educate your guests by listing the farmer or producer of the food, and you can even invite them to the event to share their knowledge on the neighborhood farms and products. Locally sourced ingredients can go beyond a plate; they also work well in a glass with "Farm to Shaker" cocktails.
Digital Spaces and AI
Digital spaces are vital, and so is your overall digital presence. When event planning, it's essential that this aspect is not overlooked, whether your event is in person or hybrid. Make sure all elements are well thought out, from hashtags to event apps. Testing tech beforehand can help minimize the risk of technical difficulties or glitches. Need a little help getting started on planning in the digital world? Check out some tech trends here.
Also coming fast and furious? Artificial intelligence. Chatbots, robots, and deep learning should all be a part of any conversations concerning your future events. AI will soon transform the events industry, and embracing that innovation now will be beneficial. Everything from customer support to event management and marketing can all be enhanced through the use of AI. Even robots may soon be a part of your concierge services—tasks, such as scanning your attendee's badges, helping guide them to their next breakout sessions, and serving refreshments, can all be expedited through the use of technology.
Unique Venues and Themes
When planning an event, it's your job to supply an experience attendees will remember well beyond the conference dates, and the best way to do so is by utilizing creative surroundings. More and more, attendees are looking for experiences that go beyond attending a basic program.

One of the first ways you can transport your guests beyond the office is to create a unique event theme. Themes should match the overall goals of your event, but they can also help create an experience and immerse your guests. For example, a past Bishop-McCann event took guests on a journey down historic Route 66. An experience of this caliber is largely achieved through graphic elements and environmental branding.

While creative elements and themes can immerse guests in your event, it's hard to beat an exotic venue or destination. From flying attendees to unique places, such as Iceland, to making the most out of shipping-container spaces—or renting out Alcatraz island—the possibilities are endless. If you really want to engage event attendees, use their surroundings and allow them to lose themselves in the one-of-a-kind atmosphere.
Interesting Installations and Interaction
Much like an art exhibit, smaller installations that play to the theme of the event have the ability to catch the eyes of attendees, engaging them with the event on a deeper level. Using an interesting, smaller installation also paves a path to work with local artists and entertainment, who can help bring your event to life. The key takeaway here is "interactive," so attendee engagement is encouraged. Check out some unique examples here.
As we know, it's all about experience. Need another great way to engage attendees and design an experience? Try interactive décor—a giant pin-board (for those of us old enough, think Lite-Brite), group art, or interactive walls. Are your attendees not a fan of getting out of their seats? Try bringing the outdoors in with indoor parks or water features, which encourage attendee relaxation.
Prioritize Diversity and Inclusion
Diversity and inclusion are important for your corporate culture and success. We truly don't even consider this aspect of events a trend—it's a must. Ensure inclusive efforts reach across all aspects of your event, including entertainment, speakers, panelists, attendees, and planners.

In order to connect to all types of people, all types of people need to be involved in the planning and production. By including a balance of people of all races, genders, ages, and abilities, you're not only following good business practices, but you're also bettering your chances of engaging every person at the event. Your attendees, partners, sponsors, and colleagues will all take notice.

Staying on top of event trends and learning to incorporate them into your next event is a great way to excite and delight your attendees, but evergreen trends can do the same. These trends allow you to tap into the elements your guests are expecting while eliminating the risk of incorporating a "hot" trend that suddenly is no longer in style.
If you're looking for help in planning a corporate event that engages your guests and creates a memorable experience, get in touch with the Bishop-McCann team today!