Everyone is on the hunt for the one little thing to make their incentive program really stand out. What if we told you that one little thing has virtually been in plain sight for decades? That little thing is incorporating new technology.
Incentive travel is one industry that can be improved by investing and incorporating the most relevant technology…and it looks like more and more corporate event professionals are beginning to realize just that.
According to the SITE foundation's 2018 Index, there's been a greater investment in technology for incentive travel. The index explains:
"While air transportation still comprises nearly a quarter of the budget, technology is becoming an increasingly important part of the development and deployment of programs—whether it's for communications, budgeting or operations – such as program apps, personalized digital communications and data tracking and measurement tools."
Technology is so broad, though, and there is an infinite amount of possibilities to incorporate it in your incentive programs. To help you out, we've decided to share our top technology trends every corporate event professional should be aware of to help make things a little easier. Here are the top three trends to think about incorporating into your next incentive program:
The Internet of Things (IoT): It is estimated that there are over 12 billion IoT-connected devices currently available, and IoT is going to be a huge focus for automation and integration due to the implementation of 5G technology and the falling cost of sensors. BMC is especially interested in how we can leverage IoT to enhance meetings and productivity with tools, such as RFID name tags and dynamic voice-enabled attendee services kiosks.
Virtual Reality (VR) and Augmented Reality (AR): These new experiences are starting to make headway at corporate events. We are currently trialing how these systems can be integrated into our meetings, incentives, and special events:
Virtual Site Inspections: Several hotels and destinations are using VR to give viewers an immersive site inspection. Shangri-La Hotels and Resorts currently offer Oculus Rift VR site inspection tours of their Asia Pacific properties, and new videos are being added every week.
Trade Shows: Many companies are now incorporating VR headsets to give attendees an incredibly immersive overview of their products and services.
Virtual Attendance: With no audience being able to physically attend all corporate events in its entirety, methods of virtual attendance are being considered for every kind of experience.
Gamification: This tool is an extremely effective way of engaging attendees prior to, at, and after an event. Pokémon Go is just one example of how gamification can capture the attention and time of audiences worldwide.
Live Streaming: Clients are starting to demand the live streaming of events, and Bishop-McCann is mastering the live streaming of events in real-time.
If a program needs to be streamed in North America, Europe, or virtually anywhere, Bishop-McCann can also provide the option to time delay the stream for different time zones. We also offer a hosting service where the stream is saved and can be accessed at any time for a week, month, year, etc. We can also stream multiple sources. We stream the entire meeting, as well as Q&A sessions.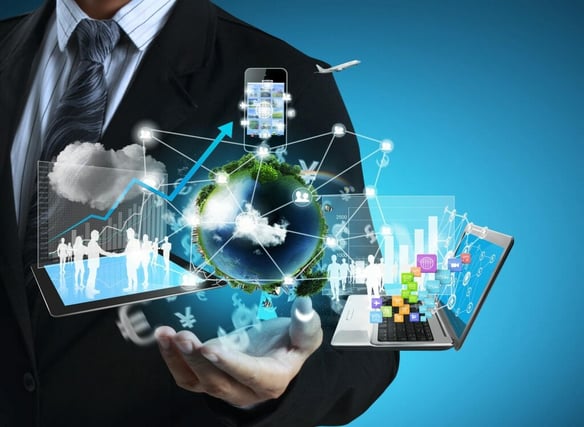 Read other posts by Devin here.