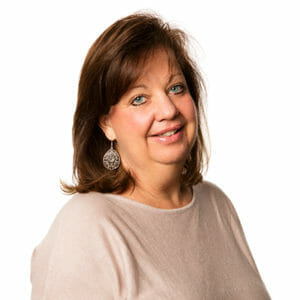 BMC Air Team Makes Navigating New Airline Ticketing Policies Easier!
Whether you're traveling 100 miles or 100,000 miles, picking an airline can be a hard decision. With factors such a price and amenities, choosing the right flight is important to all travelers.
As a leisure traveller, how are you supposed to take the hours out of your day to find the nuances between Delta, United and American Airlines? To find which airline is the cheapest for flying attendees to your next big corporate event? To find which airline is the most reliable to get your employee to their destination for an incentive trip?
Don't worry about answering these questions, because here at Bishop-McCann, we like to make your job easier be taking care of all event logistics.
Let's board this plane of exploration with an Economy mindset. Delta, United and American Airlines all offer a "Basic Economy" flight option that's perfect for individual traveling. While we don't recommend using Basic Economy for corporate event attendees or companies looking to send employees on incentive trips, these fares are more beneficial for the leisure traveler looking to get the best deal out there!
With that said, fasten your seatbelt, make sure your tray tables are in the upright position and take a look at all of the possibilities.
Beginning with pricing, according to each of the airline's websites, Basic Economy is the most cost effective.
Delta's website explains this option is, "typically the lowest fare," but may include, "advance purchase requirements, minimum or maximum stays, and in some cases, Saturday night stays."
United has a similar explanation, saying basic economy is a bit more sensible for "price-sensitive" customers who appreciated lower-priced fares compared to standard economy. The airline's website explains that you still don't have to compromise with a lower price, all benefits you receive in standard economy, like snacks and drinks, WiFi and inflight entertainment, are also included in a basic economy ticket.
American Airlines explains that basic economy fare is the lowest price offered with some restrictions. Even with those restrictions, the airline website explains, "you'll still get a comfortable seat in the
Main Cabin and enjoy free snacks, soft drinks and inflight entertainment."
So if cost is a big point of focus for booking your next flight, keep basic economy on your radar, but before you book, take a peek at the restrictions.
Now that we've established some common ground on the price point, let's take a look at where theses airlines differ for three important categories:
Seat selection & upgrades
Baggage & carry on policy
Routes, flight changes and refunds
Delta
American
United
Seat Selection & Upgrades
1. Seats are assigned in Main Cabin after check-in
2. Delta Comfort+TM and preferred seat purchase are not available
3. Not eligible for paid or complimentary upgrades (including Medallion Members)
1. Seats in main cabin assigned at check-in
2. Fees required for choosing specific seats within 48 hours of departure
3. Not eligible for upgrades
4. Board in the last group
1. Seats are automatically assigned prior to boarding, no changing of seats after it's been assigned
2. Group and family seating is not available
3. Board in the last group unless MileagePlus Premier member or traveling on same reservation
Baggage & Carry on Policy
1. Same as regular economy
1. Allowed ONE item (like a purse/small bag) to fit under seat in front of you
2. No access to overhead bins
3. All other items must be checked at ticket counters
1. Only MileagePlus Premier members or companion traveling on the same reservation are allowed a full-sized carry on
2. One personal item that fits under the seat in front of you is allowed
Routes, Flight Changes and Refunds
1. Flight changes and refunds are not an option with Basic Economy, no matter if you have medallion Status
1. No flight changes
2. No refunds
3. Available for 10 routes of travel (see website for specifics)
1. No flight changes
2. No refunds except as stated in the United 24-hour flexible booking policy
Special Membership Info
1. Medallion members can still enjoy waived baggage fees, Priority Check-In, Priority Boarding and Medallion mileage bonuses
1. AAdvantage R Aviator TM Mastercard R cardmembers are exempt from certain restrictions
1. MileagePlus members will still earn award miles but will not earn Premier qualifying credit or lifetime miles or the four-segment minimum and won't receive some benefits
*All information provided is that of the airline's websites
While there are a lot of similarities between the three airline's ticketing policies, the little nuances can help you, the leisure traveller, decide which airline you choose to fly.
Mary Johnston
Director, Travel Services
Bishop-McCann
*Sources:
https://www.united.com/web/en-US/content/travel/inflight/basic-economy.aspx#mpp
https://www.aa.com/i18n/travel-info/experience/seats/basic-economy.jsp
https://pro.delta.com/content/agency/mx/en/products-and-services/other-programs-services/basic-economy.html#identify