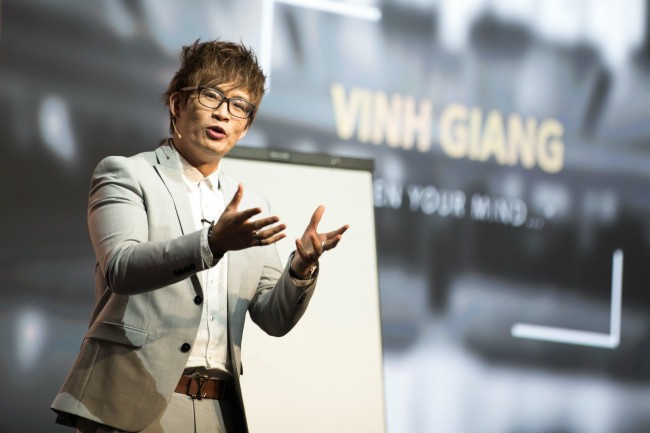 One of the selling points of a franchise is that owners tap into familiarity. On sight, most consumers can identify a brand simply from the colors and logo. Franchisees then leverage the confidence and comfort consumers have with a particular brand or product and build a business based on this solid foundation. Yet, when it comes to making your franchise event memorable, the last thing you want is a familiar look that reminds your attendees of everyone else's franchise conference.

It's not just about making events memorable. It's about connecting the experiences with your brand, so the brand becomes synonymous with your organized, engaging, entertaining, and unforgettable event.

Quick Links
What Is a Franchise Conference?
Franchise conferences provide an opportunity for individuals associated with the business to gather while showcasing the brand and all elements of the organization. Not only does the meeting offer a chance to create a robust community of business owners with similar products, services, and goals; but it also creates a space to introduce and announce new initiatives.

Additionally, it presents opportunities for education and building connections between franchisees, vendors, and corporate leadership. As a result, these events can boost brand loyalty, create excitement, recruit new owners, and foster community among established and new franchise owners.
Why Franchisors Need to Make Their Event Memorable
In 2020, the franchise market (like many other markets) saw limited growth, but after a bounceback in 2021, 2022 is establishing itself as a year of expansion. In fact, some predict 2022 will be the year of the franchise with unprecedented growth.

With 300 companies starting franchise opportunities every year and a new franchise opening every 8 minutes, there's a lot of competition and opportunity in the market. That means making your event memorable and drawing in potential franchise owners must be a primary goal for your business. One engaging way to do that is through a franchise conference!
Top Five Ways to Excite and Delight Franchisees During Your Conference
The best thing you can do to ensure your franchise event is unforgettable in all the best ways is to plan properly. Hiring an event planning company with experience in the franchise space is a great way to do that while keeping in mind the components below.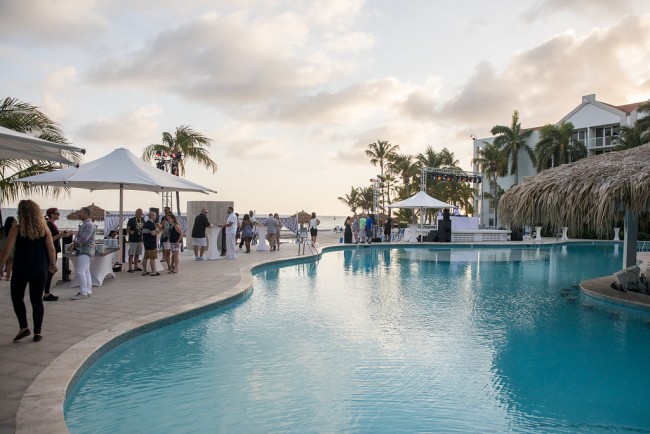 1. Choose the right venue
This goes beyond choosing the right hotel or convention space, and instead, focuses on choosing the right venue in the right city. In terms of the destination, you often want to choose a centralized location, but also find a unique site that offers enticing elements. To do that, you'll want to consider locations that have appeal beyond the convention – attractions and activities off site that bolster the appeal of the conference. You'll want attendees to have opportunities for relaxation, entertainment, or visits to attractions.

Further, you'll want to make sure travel to your event is easy with great transportation options to and from your conference.
2. Invite an exciting keynote speaker
While it's great to have organizational leaders speak and to provide sessions for franchisees at various stages of their experience, the keynote speaker should be someone who truly excites the audience, helps build buzz, and speaks directly to your goals and theme.
3. Choose the right entertainment
Often people assume "right" means expensive. While having a big name headliner is great, spending loads of money is not always necessary to provide quality entertainment. Additionally, entertainment doesn't need to be one blowout production that spends your entire entertainment budget.

In fact, small entertainment opportunities that engage your attendees may be more memorable and more fun. Whether it's games, DJs, or activities that invite your attendees to participate, you can sometimes create more memorable moments with variety and intimate experiences rather than one expensive performance.
4. Invest in your trade show
One of the most exciting parts of a franchise conference is the trade show. Your attendees are looking forward to seeing new products and having the opportunity to meet and speak with vendors. They're also looking forward to trade show swag, too! Ensuring that you have some of your larger vendors, as well as new and exciting products, will delight your guests.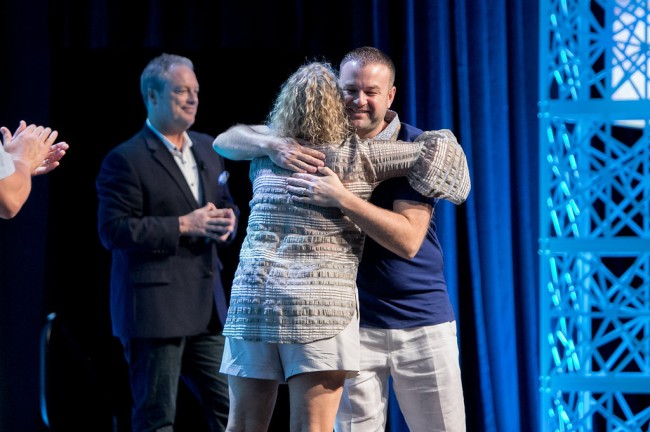 5. Plan an awards ceremony
Not only are awards ceremonies an excellent motivator for new franchisees, but they are a great way to reward existing franchise owners for their achievements. Awards demonstrate a franchise's investment in their franchisees as well as the brand's value. Further, award ceremonies also create a remarkably human experience for attendees – one in which they imagine themselves now or in the future as recipients. This creates an invaluable connection between your brand, your franchise, and your attendees.
Because a franchise conference is so important to your brand, the best tip we can offer to ensure your meeting is a memorable experience is to work with an event planning agency – one that can advise you on all aspects of your event from venue and entertainment to swag bags and more.

If you're ready to start planning your next franchise event, get in touch with the team at Bishop-McCann. Not only do we have years of event planning experience, but we're also exceptionally familiar with the needs of franchise owners. We know exactly how to leverage these events to build your franchise family