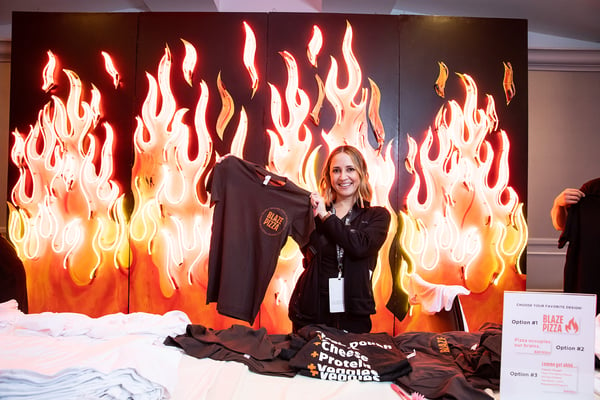 It's easy to fall into the trap of believing, "If you build it they will come," when it comes to a franchise convention. After all, your attendees have committed to your brand, so what would prevent them from attending?

As marketers will tell you, there's actually quite a bit. Even if a person is brand loyal, attending an event requires a bit more commitment, so there are some essentials to remember when marketing your franchise convention.
Quick Links
Why Marketing Your Event Is Important
Ignoring event marketing or limiting a marketing budget makes the dangerous assumption that you've already reached your complete audience, meaning everyone who needs or wants to know knows. However, you want to attract as many attendees as possible. That's the primary reason event marketing is important.

More attendees build more excitement for the event and for your brand. Hoping potential guests hear about your event through the "franchise grapevine" isn't enough to boost attendance; you need to actively be working toward attracting potential attendees.

For that reason, marketing and how you plan to market should be an essential part of the franchise convention planning process.
Why You Should Market Your Franchise Convention
The objectives driving corporate events can vary, but for franchise conventions, one of the primary goals is moving the brand forward through collaboration, innovation, and education, in addition to recruiting.

With these goals in mind, event marketing presents an opportunity to boost your brand among planned attendees, potential attendees, and suppliers, depending on the reach of your marketing. It's an opportunity to go beyond your franchisees and deliver your message to audiences who may not attend the franchise convention but who are potential franchisees or vendors.
Further, the last thing you want is to have existing franchisees find out about the event only to realize it is over. Imagine scrolling through social media and finding out you missed an amazing event hosted by the franchise brand you're committed to. The impact would be significant. Instead, you want everyone who's interested in joining to be aware of your convention, so that your conference is about team building and connecting franchisees.

In short, marketing your event is marketing your organization. You don't want to miss the opportunity to reach anyone and everyone who may be interested in learning more about your brand and how it supports and celebrates its partners.
Top Tips for Marketing Your Franchise Convention
If you're looking to boost attendance and have an inclusive, exciting event reaching far and wide, employing effective marketing strategies is the way to get there. For many franchises, the marketing tools you need are already in place; it's just a matter of leveraging them.
1. Understand the event goals and themes
Successful events feature cohesive themes that deliver on messaging and goals well before the meeting starts. That means your marketing materials should capture the essence of your conference and what your attendees can expect. Ideally, your theme and goals should excite them (and you).
2. Leverage existing channels
Now is the time to tap into your social media following, as well as your email lists. Once you have your goal and your design team is creating great marketing collateral, you need to begin reaching out to your network.
3. Create hashtags as a marketing tool
Not only will these come in handy once your event has started, but hashtags can help build buzz and spread the word. Consider having presenters, keynote speakers, entertainers, venues, and franchise leaders use the hashtag to attract audiences and get attendees excited.
4. Design an event webpage and leverage SEO
Another element to incorporate into your marketing strategy is an event webpage. Your marketing collateral and social media should direct visitors to your page. Further, using some basic SEO strategies will help people find you. If you've already invested in SEO optimization on your website, you have a great start on attracting interested parties to your brand.
5. Consider incentives
Early bird pricing, special sessions, VIP options, and limited ticket activities – these are just a few options to try to motivate potential attendees to register for your event. All of these incentives not only attract early registrants and build excitement, but they also boost demand and generate word-of-mouth marketing.
6. Personalize when and where you can
While marketing strategies and tips can help you sell the event, the biggest marketing asset is to make your event special and exclusive. Even if you're inviting thousands of people, personalizing invitations and emails is important. Segment your lists and tailor your sessions in order to make attendees feel seen and welcome.
Franchise conventions are important, but to fulfill your goals, they also need to be well attended. You can plan and prepare the best and biggest event possible, but if no one is aware of it, the event won't succeed.

From marketing to execution, planning an event is no easy task. That's where we come in. We have the expertise you need to plan a memorable franchise convention for your attendees. If you're ready to host your next event and want JOY infused in every touchpoint, get in touch with the Bishop-McCann team today!