These days, you can't navigate the web without pop-ups alerting you to a page's use of cookies, asking for your consent, and allowing you to tailor what data can be collected. While that's been a relatively recent addition to the web landscape, it appears that it will be a short-lived one – a cookieless future is coming.

While letting people know what data is being collected is vital to consumer privacy, the loss of cookies means the loss of a vital data collection mechanism for marketers, advertisers, and organizations themselves. However, for smart businesses, there's another opportunity. Corporate events have long been a well-established way to collect user data, and now those events and event technology will become more important than ever.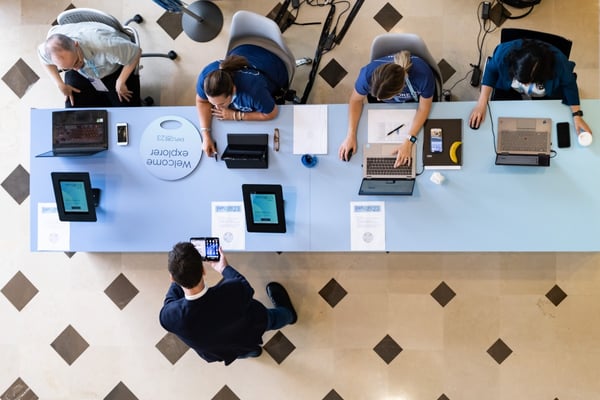 Quick Links
What Are Cookies?
Anyone using the internet these days is likely familiar with cookies, whether they truly understand the term or not. Most websites use cookies to store information regarding user preferences to enhance and improve website experiences. From tailored, targeted advertising to analytics and authentication, cookies help speed up website interactions and provide a more personalized experience.

It's important to note that there are various kinds of cookies that exist. Third-party cookies are collected via websites, social media, data brokers, and external sources that connect preferences and interests to your user profile, web software (such as Google Chrome), or your IP address. These are responsible for things like targeted ads – the kind that make you wonder if your phone is listening.

Third-party data collection and cookies follow you from website to website, which explains how some sites know what you're looking for or what to show you before you've even visited. However, websites also collect first-party cookies when you have an established relationship with them. For example, if you're a regular customer and have provided your email, have logged into a profile, or have visited from a targeted email, you have previously granted that organization access to personal data, which they may use in marketing or event communications. This data is stored by the site and does not follow you.

First-party data, which users actively participate in the collection of, will become increasingly important over the next few years. Why? Third-party cookies are soon on their way out. While the sunset date for cookies has changed a few times, Google is currently set to phase them out by 2024.
The Cookieless Future
Cookies have been around since the early days of the Internet. Though over the past decade, we've gotten a much better sense of how pervasive they are. Similarly, organizations have also learned to leverage that data to create personalized content and ads.

While individual cookies provide data about behaviors on your web browser, when paired with other cookies and online data, websites get a much clearer picture of what you're interested in and how you may react to specific content. It's not all nefarious. In fact, many users value having websites and organizations be able to understand and deliver what they want.

So what does this mean moving forward? Plain and simple – advertisers, businesses, and organizations will need to find new ways to gather data. That means greater reliance on first-party data, or the data you gather directly from your customers/users.

More specifically, advertisers and marketers will need to rely on website analytics or customer relationship management (CRM) data to shape a similar personalized experience for users. This will, undoubtedly, require more significant investment in data collection and the resources to ensure that data is accurate, reliable, and secure.

Further, advertising metrics will also be affected. Without cookies, tracking performance and measuring the effectiveness of ad campaigns will be more difficult. Advertisers and marketers may need to rely on alternative methods for measuring performance, such as user surveys or in-app analytics.

The upside to this is that many organizations will find themselves cultivating closer relationships with their consumers and users in an effort to build the same kinds of connections and provide the same kind of user-focused experiences they have in the past.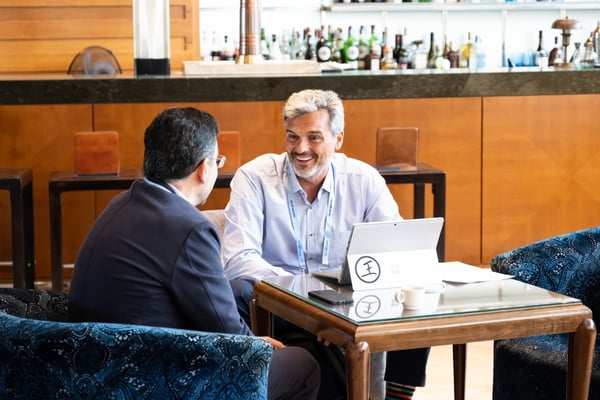 Why Events and Event Data Matters
With the loss of cookies, first-party data will become even more imperative. Thankfully, corporate events have been and will continue to be the perfect avenue for data collection. Further, few things are better at cultivating and nourishing relationships than in-person events.

To start, event registration and pre-event surveys are excellent ways of gathering data. You can ascertain everything from website and mobile usage to event app adoption – even the times your users are most active, which can improve communication and open rates when it comes to emails.

Similarly, data regarding which speaker/session attendees are most interested in, what they hope to get out of your event, or which component of the event they would like more information on can help you shape the event and personalize experiences before it even starts. This allows you to shift resources if you discover different interests and expectations.

Additionally, when it comes to event marketing and communications, your strategies can be tailored, driven by the data you're actively collecting through early surveys and registration. Data from active users can also help you refine marketing efforts, such as social media posts, to drive additional attendance and registration efforts.

Beyond that, methods of gathering event data can also provide invaluable insights into attendee behavior. From which sessions and speakers they attended to which vendors saw the most interest, all of this then can be used as actionable intelligence when it comes to connecting with customers and contacts.

In short, corporate events and their ability to help you gather data will remain an excellent tool for helping your both tailor and personalize events and communication in lieu of the data currently gathered from cookies.
Strategies to Gather Event Data in a Cookieless World
As we mentioned above, pre-event surveys and registration efforts are a great way to start gathering attendee data, but what other opportunities exist for data collection?

1. Attendee Experiences and Activations
Creating valuable and memorable attendee experiences through activations (or activities) is a great way to collect attendee data. Whether it's through digital content like participation pictures or additional information related to the activity, it's a good way to have attendees offer their information.

For example, if you have a sunset sailboat excursion, pictures can be sent to help attendees remember the experience. Or, if you have digital art creation, you can send participants their work. These experiences add value to your event and also provide valuable data regarding attendee information, especially if you're tracking post-event engagement.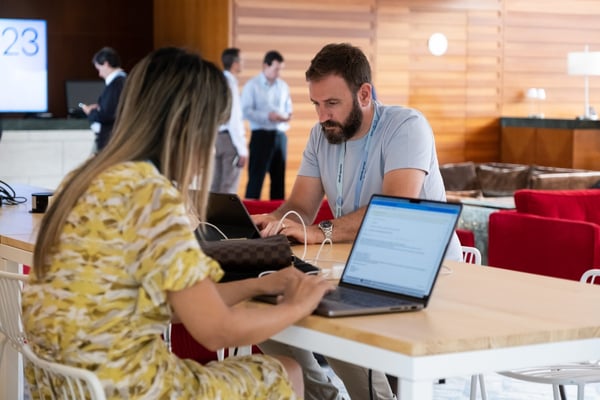 2. Surveys and Apps
Event apps and surveys, before, during, and after your program offer an excellent opportunity for you to gather data about your attendees, their interests, and their experience. When it comes to event planning, this is invaluable, especially if your events often include similar audiences.

However, it's also remarkably beneficial for additional contact with your attendees. Whether it's marketing, sales, or service, you have data to help you personalize and tailor your offerings.
3. Behavioral Mapping and RFID Technology
Event technology has revolutionized the way we collect data. RFID technology and other behavioral mapping tools provide us information about attendee movement (where are they going, where are they spending time), which can tell you about your more successful speakers and activations, in addition to your layout and venue.

4. Social Media
When it comes to social media, the name of the game is engagement. From engagement with your posts to posting with branded or event-specific hashtags, social media can help you gauge what attendees (and those who may attend in the future) are interested in and what's gaining buzz online.

Many of these mechanisms involve quantitative data, but qualitative data is also a valuable metric for corporate events. That data can be from comments on surveys, social media posts, or other sources. Making note of those data points is equally important when it comes to planning your next event and discovering ways to personalize and tailor engagement with attendees.

Looking to learn more about how corporate events and event data collection can help you connect in a cookieless world? Download our guide to The Importance of Hosting Events in a Cookieless Future, or reach out to our team! Let's talk about how we can help you create an unforgettable event experience while collecting valuable first-party data.