Even if you have a perfect plan for every single aspect of your meeting or event, there is one element of event planning that is crucial to flawless event execution: communication. If you and your event agency have a breakdown in communication or if your agency does not communicate well with others (such as vendors), there are bound to be issues. Miscommunication at corporate events can have huge ramifications and a lasting impact, so learning how to maximize technology and make a communications plan is vital.

Quick Links

What Is Event Communication?
Many might think event communication is centered around event marketing, including items such as how your attendees learn of the event or reminders sent with important information before attending. However, there's a considerable amount of necessary information that must be effectively and efficiently communicated before, during, and after the event. Event communications encompass all details being dispersed, not just with guests but also with presenters, vendors, venues, entertainment, and the event planning team.

Further, it's important to note that event communication isn't just about relaying information. Effective communication relies on speaking and listening, so event communication also includes listening to the needs of the client and guests. Listening is an imperative aspect of all successful communication.
Why Is Event Communication Vital?
One of the primary goals as an event host is a seamless experience for attendees, delivered by an events team that provides service and assistance that looks effortless. The secret to achieving both of these goals is a communication plan.

Not only do clear communication strategies have an impact on the overall event, but should something go wrong, having a communication plan in place will facilitate your team's ability to quickly and effectively address issues. A plan for the unexpected will help ensure you distribute information to the necessary team members and parties as needed.
Event Technology to Leverage for Event Communications
One of the best tools you have at your disposal to ensure effective communication is technology. From traditional digital channels to the latest communication apps, fostering two-way communication between all stakeholders from the start is crucial. Enforcing strong communication practices from the inception of the event allows everyone time to adapt to tools that may be new to them and address any issues before the event begins. When it comes to communicating with your attendees, social media is an amazing tool. Whether you're attracting attendees with a promotional post or posting a reminder that the program is about to begin, socials can connect people to your event effectively.

For your team, your top priority should be streamlining your communications to a single application. One of the biggest communication pitfalls is the possibility that an important message is sent on a platform that the intended recipient is not utilizing or perhaps hasn't enabled push notifications for the platform.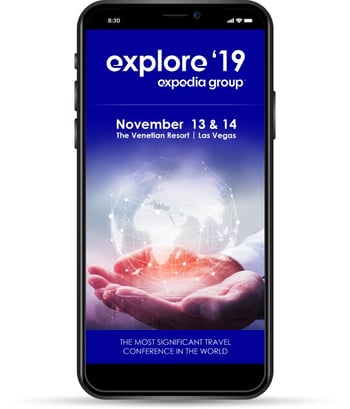 Creating your own event app is an excellent way to communicate with guests throughout the event and drive attendee engagement, but you may want to also look at an event tool that helps you communicate with specific team members or attendees, track users, collect analytics, and even get post-event feedback. Additionally, you can utilize event communication tools, such as CrowdCompass, that allows you to "build" an app for your event. On platforms like CrowdCompass, you can customize event security, design, and content to perfectly suit your event needs. You may also consider implementing text services to communicate with attendees for an alternative means of connecting with them.
While your organization may already have communication tools in place, designating a specific application for event purposes only will help keep everyone on the same page without potential distractions or messaging overload.
Top Three Things to Consider for Event Communication
As you create your event communication plan and the tools you'll use to execute that plan, you'll want to consider a few important elements that may help determine the tools you utilize.

1. Rule number one for virtually everything event-related is knowing your audience and their preferences. For example, if your event emails have a low open rate, email communication may not be the most effective communication tool at your disposal. You should find the method of communication that is used most often and easily by your audience.

2. Next, your timeline matters. As you move through event milestones, your communication methods may change. Email communications are likely best suited for before and after the event. However, during the event, you may want more immediate communications. You may also find it valuable to utilize a tool that allows you to create polls or enables your attendees to connect and communicate with one another.

3. Finally, your last major consideration is as essential as your first, and that's your budget. You need to work within your event budget when selecting your tools. Having an event planner familiar with how to maximize your spend can mean you're able to utilize the best communication tools for your budget, especially since they'll know which ones have worked well for them in the past. You may also consider using pre-existing channels for internal communication. For example, if Zoom is your office go-to, creating an event-specific channel may be an option, but be sure to have a backup communication method in case of an application outage or WiFi issues.

Top Nine Strategies for Corporate Event Communication
One of the best things you can do to create a seamless event is establish a clear event communication strategy. Many plans have failed because of unspoken assumptions or expectations, so ensuring that every member of the team is apprised of the strategy is crucial. Should there be an issue of any kind, you want everyone on your team to know the appropriate person to contact and channel to use.

Before the Event
Create a Timeline - A timeline is essential for communications to be effective. Giving your team an idea of when each step of the process should be completed allows them to communicate about meeting deadlines for booking venues, sending out notifications, and various other aspects of the event. You will find a timeline is your team's guide to ensure they communicate in a timely manner on every detail.
Use Your Tools Early and Often - Especially when it comes to your team, and if the app/tool is new, getting used to the communication tool you're utilizing and using it frequently is invaluable. By the time the event begins, you want your team to be familiar with the features and ways to use the application to communicate efficiently with the necessary individuals.
Enable/Encourage Push Notifications - Again, this is highly relevant for your team, but you'll also want to encourage attendees to enable push notifications from event apps to keep them informed of any changes or important information regarding the event.
During the Event
Keep It Relevant - Avoid sending too many notifications through the app. If you are sending messages with content your attendees find irrelevant via a push notification, there's a greater chance guests will turn off the feature, cutting off vital communication.
Include Social Media - As we've discussed previously, social media can be a powerful tool in the right hands. How you use social media will impact how your attendees use it, and effectively incorporating it into your event can build excitement, energy, and engagement.
Segment Your Audience - Much like emails, using a communication tool to send messages to target audiences can increase attendance and engagement at specific activities or sessions. You can invite your VIPs to special events, group your teams to provide additional support where needed, or send schedule changes to individuals registered for particular sessions.
After the Event
Use a Mobile Survey - The easier you make providing feedback for your attendees the higher your return rate. Avoid sending out your surveys on a single platform or limiting it to one delivery method.
Debrief With Your Team - After your event, meet with your team to discuss accomplishments and areas for improvement. By evaluating communication successes and failures, you can improve for your next event and determine if you need to adjust tools or strategies.
Event logistics can be complex. That's one of the reasons having a clearly defined communication strategy is an essential part of event planning; it helps keep moving parts moving. It's also one of the reasons that hiring an event planner can be an important part of your overall event strategy.

With years of experience and expertise, Bishop-McCann can help you create the kind of corporate event that excites and delights your guests. From your communications strategy to event logistics and technology, we're ready to help you make your event stress free for your team. Get in touch with our team today, and let's start planning!