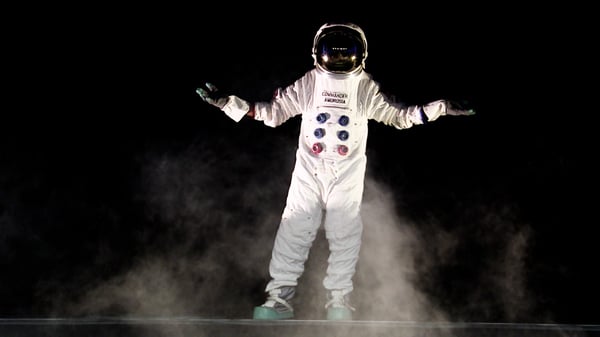 Because franchises can give entrepreneurs a leg up, they create excitement; potential business owners aren't starting from scratch. They are buying into a brand, a reputation, and a shared vision. While it can take years to build those franchise factors, it's the expectation that each franchisee embraces and represents those elements. One of the best role models and embodiments of those elements is your franchise group CEO.

That's why your franchise conference should include a CEO spotlight. Your franchise group CEO sets the tone for the franchise, but they can also set the tone for your franchise event. Further, you'll want to give your franchisees (both new and seasoned) an opportunity to connect a name and face to the brand. It's easy to get lost and feel like, as a franchisee, you're doing this all on your own, but the CEO can help remind everyone that they're part of a bigger team.

Quick Links
The Role of Your Franchise Vision/Mission at Your Franchise Conference
One of the top priorities of your franchise and your franchise conference is creating a unified team that delivers a consistent experience across your brand. That unification comes from a guiding principle that should be clearly established during the event planning process.

Being able to define your franchise events goals – and clarify how they're connecting to your overall mission – is an important part of creating the kind of continuity in messaging that extends well beyond the event and into each franchise.

That same level of continuity should carry your franchise mission and franchise conference goals through all aspects of the event, including your keynote speakers, breakout sessions, off-site events, and …your CEO spotlight.
The Role of the Franchise Group CEO
Look no further than the headlines to understand how closely connected a CEO is to the brand they represent. In fact, when searching for a franchise group CEO, boards and owners/founders often look for someone who matches the values and culture of the franchise. In addition to running the business, smart franchise organizations understand that the right CEO adds value through not just their skill set but also what they represent and how they reflect the brand. In short, your CEO is your brand.

That role extends outside the office and should be showcased, especially at your franchise conference. It's an opportunity for other franchise leaders and franchisees to not only see who the organization's leader is but to also create a personal (if not one-on-one) connection to both the CEO and brand. And, with the top-down leadership structure of franchise organizations, connections between every member of your franchise organization and your CEO are essential.

Bringing the best of their skills and personality, the CEO can lend both authority and authenticity to your brand and your event. In turn, this helps create a franchise culture that (embodied by the CEO) is not only celebrated but also encouraged and sought by potential franchisees.
Key Franchise Conference Goals
It's no secret that establishing event goals is an essential part of the franchise conference planning process. In previous blogs, we've discussed some important franchise conference goals, such as developing leadership, building mentor programs, creating teams, and launching promotions. So while your franchise event may be celebratory, it's also an opportunity to connect your team, build networks, and achieve other important goals.

Your franchise conference can focus on more than one goal, particularly when they're complementary, but establishing a primary goal is important. When you have one overarching goal, all elements of the conference can focus on and return to that objective, from your speakers to your decor and design.

Further, how you hone and shape your messaging, especially from your franchise group CEO, will depend on your overall goal. In a fully aligned franchise organization, your CEO captures and expresses the values, missions, and goals of your brand. CEOs, like other keynote speakers, can address various topics, including revenue, growth, and opportunity for promotions and new products. Let them champion your conference goal the way they champion your brand.
How a CEO Spotlight Can Set the Tone for a Franchise Conference (and More)
One of the best ways you can help elevate and amplify your CEO is by hosting a CEO spotlight during your event. CEO spotlights are typically used to help establish or solidify your brand's voice and may be featured in video releases as part of PR and marketing campaigns (or even for internal communications).

During the spotlight, your franchise group CEO may share franchise news or announce product updates, but those elements should lead to a more impactful message – that again echoes back to the main franchise conference goal or message.
Consider:
Their journey within the franchise and how their path may be similar to other franchisees and their life experiences.
What they have learned along that journey, including failures and successes.
Franchise values and how to incorporate them into life and individual franchise management.
The history of the franchise and the way it's changed, along with how each role in the franchise's history has driven those changes and their success.
Projections and forecasting for the future, their role, and the role of franchisees.
If done earlier in your event, a CEO spotlight can help set the tone, establish a framework, and provide a focus for the franchise conference. In contrast, by placing the CEO spotlight at the end of the event, it can also help recap event experiences and connect them to the bigger picture. You can even consider the middle of your conference. A CEO spotlight can act as a way to segue between aspects of an event, such as an educational/training period that ends with a fun activity designed to help build relationships and celebrate. Regardless of when you plan the spotlight, it's an opportunity to personalize the brand and the event. This kind of element can help bring your brand and its values to life while humanizing the company.

If you're ready to talk about how a team with experience and expertise can help you plan your next franchise conference, get in touch with the Bishop-McCann team today. With our years of experience, we understand franchise goals and know how to create successful events for you.