Last month several of our team members attended IMEX America, a worldwide exhibition for incentive travel, meetings, and events in Las Vegas. The IMEX conference was packed with inspiration, programs, and presentations, so we wanted to share some of what we learned. Although we met with many different companies and came away with plenty of new ideas, here are a few that stood out.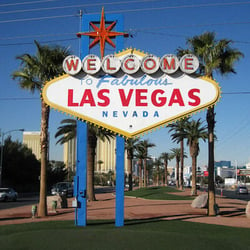 Cruise Options
The French luxury yacht line, Ponant Cruises, offers anywhere from 32 to 122 cabins per vessel. They are small enough to feel very intimate and private yet offer the same amenities as a five-star hotel. The cruise option gives the planner complete flexibility in building a multi-destination trip without worrying about multiple transfers for guests, such as transportation, luggage, check-in, and more. They are known for their unique and inventive itineraries as well as their top-notch service.
Collaborative Experiences
Song Division specializes in creating custom songs based on meeting content. It's similar to a live word cloud artist, which is often used during keynote presentations. Song Division creates an audible representation of a presentation instead of visual art. Groups of attendees can work together on a musical representation of a specific event for a more collaborative experience.
New Hotel Properties
Melia Hotels have new properties in Mexico and the Dominican Republic—Paradisus Playa Mujeres near Cancun, Melia Punta Cana Beach (Adults Only), and Melia Caribe Beach in Punta Cana.
Paradisus Playa Mujeres is set in the best region of Isla Mujeres on the mainland side. This property is a new build with water views on both sides, opening in April of 2019. As part of Melia's sustainability program, nature is the focus with beautifully covered public areas along with open-air access, so guests will see and feel the ocean wherever they go.
Melia Caribe Tropical has been split into two resorts, consisting of Melia Caribe Beach for everyone and Melia Punta Cana Beach for adults only. Rooms have been renovated and updated, along with restaurants (14 between the two) and bars (10). Each side will have their own restaurants and bars, but there are some that will be shared by both. With lush gardens, an incredible ocean, and beach front access, this is a property to keep in mind in 2019.
The top meeting destinations were also a big focus at IMEX. Destinations around the world compete on a variety of factors, including the accessibility of the destination, facilities for events, price and price flexibility, quality of facilities, quality of services, personal safety for attendees, and a point of differentiation.
Here are the top 10 in each region for 2018:
United States
Orlando, Florida
Las Vegas, Nevada
Chicago, Illinois
San Diego, California
Atlanta, Georgia
Dallas, Texas
Nashville, Tennessee
New York, New York
Washington, D.C.
San Francisco, California
Caribbean and Latin America
Cancún, Mexico
Nassau, Bahamas
Playa del Carmen, Mexico
Punta Cana, Dominican Republic
San Juan, Puerto Rico
San José del Cabo, Mexico
Grand Cayman, Cayman Islands
Guanacaste, Costa Rica
Riviera Maya, Mexico
Los Cabos, Mexico
Canada
Toronto, Ontario
Vancouver, British Columbia
Montreal, Quebec
Calgary, Alberta
Ottawa, Ontario
Mississauga, Ontario
Banff, Alberta
Edmonton, Alberta
Whistler, British Columbia
Quebec City, Quebec
Europe
London, England
Barcelona, Spain
Berlin, Germany
Amsterdam, Netherlands
Madrid, Spain
Paris, France
Frankfurt, Germany
Rome, Italy
Munich, Germany
Lisbon, Portugal
Middle East and Africa
Dubai, United Arab Emirates
Johannesburg, South Africa
Cape Town, South Africa
Abu Dhabi, United Arab Emirates
Marrakesh, Morocco
Doha, Qatar
Durban, South Africa
Nairobi, Kenya
Sandton, South Africa
Cairo, Egypt
Asia-Pacific
Singapore
Sydney, Australia
Bangkok, Thailand
Kuala Lumpur, Malaysia
Hong Kong
Shanghai, China
Melbourne, Australia
New Delhi, India
Tokyo, Japan
Mumbai, India
Overall, IMEX was very informative. We all walked away with a host of new ideas for our clients for next year and beyond. Whether it's an incentive travel program, a corporate meeting, or an event, we're ready to create something extraordinary together!