Here at Bishop-McCann, a corporate event management agency, we spend most of our time producing special events, corporate meetings and incentive trips for clients, but we also invest our time and money by giving back to the community through The Just Right Projects. These projects are a part of the charitable division of Bishop-McCann dedicated to providing just the right resources at just the right time. Our dedication to providing these resources aid efforts that empower youth, foster hope in healthier living and reward and encourage passion for the arts.
In 2016, Bishop-McCann allocated a collective $20,000 to the Just Right Projects and decided to divide that among each of it's four offices, giving each location $5,000 to donate to an organization or individual the people in those offices are passionate about.
Kansas City Donation Decision: The Ronald McDonald House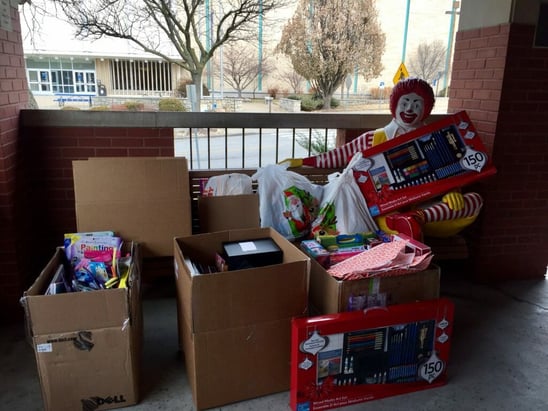 Upon receiving the $5,000 from Bishop-McCann's Just Right Projects fund, the associates of BMC's Kansas City community office decided to donate half of those funds to The Ronald McDonald House.
The associates took those funds and created "care kits" for children and parents staying at the Ronald McDonald House. These kits, stuffed with fun activities like bubbles, coloring books and puzzles, were meant to help parents make sure their children staying at the local children's hospital would have something to take their minds off being sick.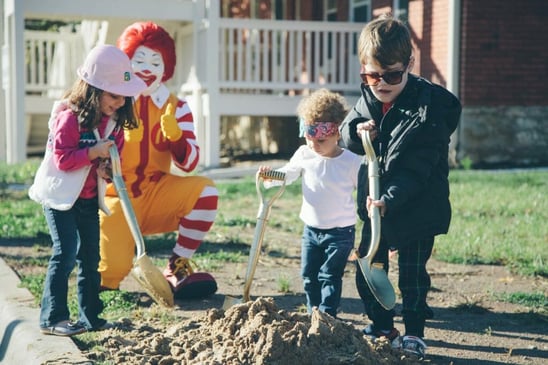 *The Kansas City office also donated part of their allocated $5,000 to Children's Mercy Hospital