Helping the community support the mentorship and care of children can be as easy as rolling a bowling ball down a freshly waxed lane and watching pins come crashing down…with the help of bumpers, for some, of course. This past July, a handful of Bishop-McCann associates laced up their rented bowling shoes and hit the lanes for the Big Brothers Big Sisters of Greater Kansas City, Summer Bowl for Kids' Sake fundraiser.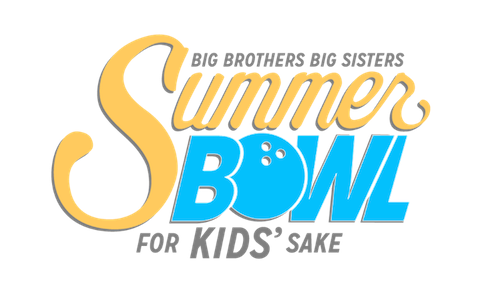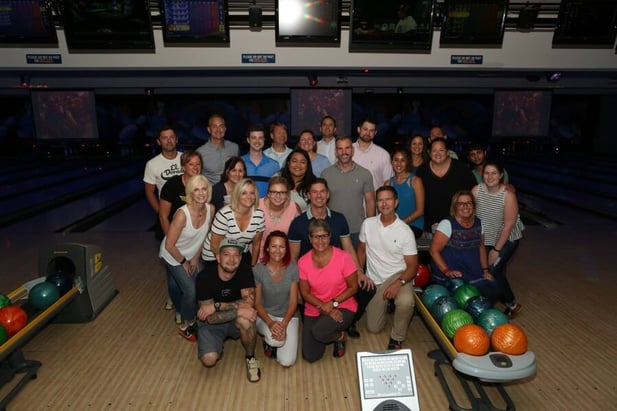 Leading up to the big match, team members set up a personal donation collection website where they accumulated cash, checks and pledges for Big Brothers Big Sisters to help match more children in Kansas City with caring, adult mentors.
At the end of the collection period, the Bishop-McCann crew had raised $2,820.00 for BBBS of Greater Kansas City, contributing to their final goal of $800,000.00.
The Bishop-McCann crew is no stranger to working with Big Brothers Big Sisters, so when helping out the incredible organization also included a fun bowling party, the team was ready to jump in.
Jalaire Musgrave, Team Captain of the Bishop McCann Gutter Gang, is a first time Bowler for Kids' Sake and had a blast knowing he was having fun for an amazing cause.
"I got involved with Bowl for Kids' Sake for the first time this year because my company backs the event and I quickly learned that I love BBBS, the culture and the great people. The energy throughout the night was amazing. I know my time and money is being put towards a good cause and I'm proud to say we're neighbors in the Crossroads Art District," Musgrave said.
The party was a hit for the Bishop McCann Gutter Gang and the rest of the participating teams. After turning in all the donations, bowlers also had the opportunity to collect fun swag, chow down on some free pizza and start knocking down as many pins as possible in a friendly game of cosmic bowling.
About BBBSKC
Big Brothers Big Sisters matches children facing adversity in the Kansas City are with caring, adult mentors. We believe that children who have a positive adult influence in their lives are better able to reach their full potential. These one-to-one, professionally-created and professionally-supported mentor friendships lasts a minimum of one year. However, the effects of these friendships last a lifetime.
Big Brothers Big Sisters of Greater Kansas City (BBBSKC) serves nearly 2,000 children in 10 counties around the metro. BBBSKC is one of the most successful of the national organization's 350 affiliates. We've received the network's highest honor, Agency of the Year, multiple times. Other accolades include Board of the Year, the Gold Standard Award and the Pinnacle Award. BBBSKC is the fastest-growing affiliate in the country- while not compromising the quality of its services. BBBSKC operates on a $3.35 million budget and 70% of those proceeds go directly toward the matching and supporting of Bigs and Littles. All proceeds raised in Kansas City stay in Kansas City to benefit the children of our community.
Mission: To create and support life-changing friendships for children.
Vision: to create positive change within our community through the power of one-to-one mentoring.
About Bishop-McCann
Bishop-McCann is one of the industry leaders in producing corporate meetings, incentive programs and special events worldwide. Headquartered in Kansas City, Mo., with offices in Chicago, San Francisco and Minneapolis, Bishop-McCann's mission statement: We create joy!
The Just Right Projects
Here at Bishop-McCann, we spend most of our time producing special events, corporate meetings and incentive trips for clients, but we also invest our time and money by giving back to the community through The Just Right Projects. These projects are a part of the charitable division of Bishop-McCann dedicated to providing just the right resources at just the right time. Our dedication to providing these resources aid efforts that empower youth, foster hope in healthier living and reward and encourage passion for the arts.