Earlier this week, I went out to Kansas City to attend my first Bishop-McCann Annual Holiday Party. It was a fantastic celebration that reminded me of the value of traditions, rituals, and the comfort of being with special people.
Since most of us here spend our days putting together and delivering amazing meetings, incentives, and events—often times doing that far from home—our casual celebration takes place in the comfortable confines of our headquarters office. It's nice to celebrate at home.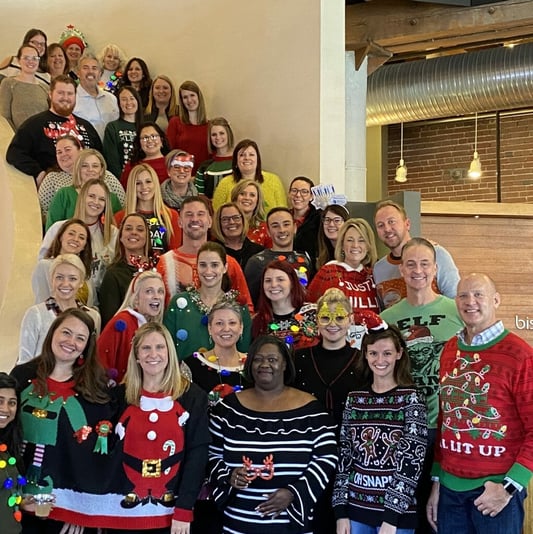 Over the years, the agency has developed some fun traditions, such as an Ugly Sweater Contest, a Secret Snowflake gift exchange, and the popular Jingle Juice punch bowl. The expressions of our core value of Playfulness made it feel less like a company party and more like a family gathering (without the anxiety, fighting, and tears, of course).
Holiday parties and rituals are as old as time, and there are good reasons that we look forward to them every year. No matter how much our individual worlds change during the year, there is a sense of comfort in returning to the structure, continuity, and predictability of our traditions that creates the opportunity to reconnect and renew bonds with family, friends, and community. These experiences help us keep legacies and memories of the past alive while giving us the occasion to pass them on to younger generations.
Traditions are not reserved for the holiday season or just for families though. Businesses certainly capitalize on our primal needs of belonging and togetherness by establishing traditions and rituals into their corporate culture, communications, and engagement. When it comes to extending that to your customers, partners, and employees, many corporate conferences and meetings resemble family reunions in many respects. They give attendees a similar sense of anticipation, structure, continuity, and connectedness.
The big difference, in this case, is that a successful reunion not only keeps them coming back year after year, but it can also have a direct and profound impact on brand equity, stakeholder satisfaction, and ultimately, sales and profits. But in today's climate, where everything seems to be fluctuating more rapidly than ever, those experiences become harder to plan. Traditions are even more difficult to create and maintain, especially at scale and with the fluid dynamics of a growing and changing community. That is where Bishop-McCann comes in.
For over 20 years we have been planning and producing the most productive, inspiring, and rewarding meetings, corporate events, and celebrations for some of the world's most recognizable and enduring brands. As with the best of the holidays, we take a family-gathering approach to delivering experiences that match and meld history, traditions, vision, and values. This allows invited guests to leave their worries behind and connect with your brand, mission, purpose, and objectives while renewing and building relationships within your communities.
Just as holiday rituals ultimately serve to strengthen family ties, we help craft and guide experiences that do the same for our clients. Whether it's finding a space to create the perfect setting to signify the special event or a fitting gifting experience to mark the occasion and appreciation, we can bring the best of holiday and family traditions to your next important gathering.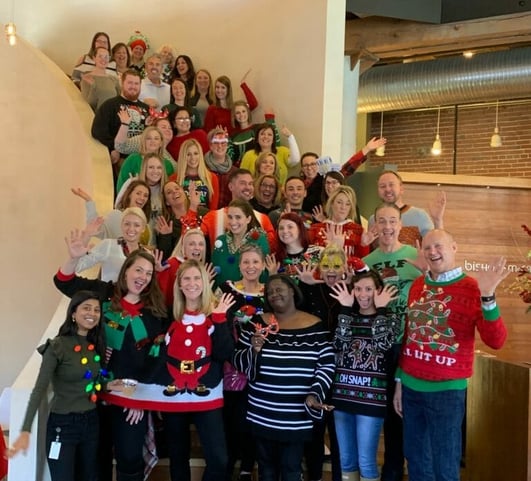 We look forward to talking with you in 2020 and hearing about your holiday party experiences and New Year's celebrations. All the best for a healthy and happy season with your loved ones.