Hosting events is more important now than ever. You may have read this first sentence and thought that is very counterintuitive. You might be thinking, "Really, during a pandemic?" or "We don't have the budget for that right now." But this article will explain why your organization can't afford to cut events out, even in the current environment. Not only will hosting an event benefit your employees, but it will also improve your organization as a whole. A recent study conducted by Microsoft found that over 40% of workers in 2021 would like to find a new employer, and if you aren't taking the time to think about your employee's concerns, there's a significant chance you are one of these employers. And something that could truly benefit your team is an event. Below, we list several reasons why you should consider planning one—whether that be virtual, live, or hybrid.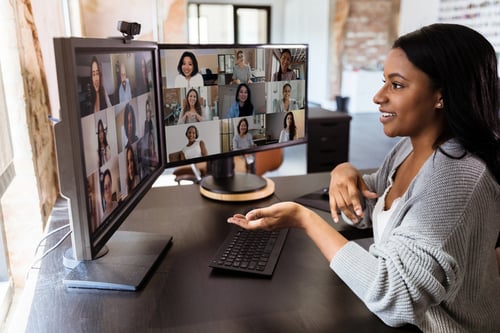 Improving Employees' Mental Health
The COVID-19 pandemic changed people's lives immensely. One of the biggest changes? Remote working. According to U.S. News & World Report, a staggering 56% of Americans are always (or most of the time) working from home as of January. So when over half of our country is rarely in the office, what does that mean for these employees and the companies they work for? One of the first things to consider is a worker's mental health.
Due to the isolation that can occur when working from home, many people are feeling disconnected, and Johns Hopkins states that, "Social isolation, extreme stress, and loneliness can lead to burnout." The research also explains that connecting with our coworkers can actually cause a "protective effect," making us better able to deal with difficult times. There are even statistics that back up the importance of human connection. One Forbes article states that isolation can be "twice as harmful to physical and mental health as obesity." Even if your staff goes into the office, their typical social interactions have most likely been affected by the pandemic, meaning they are still facing feelings of isolation.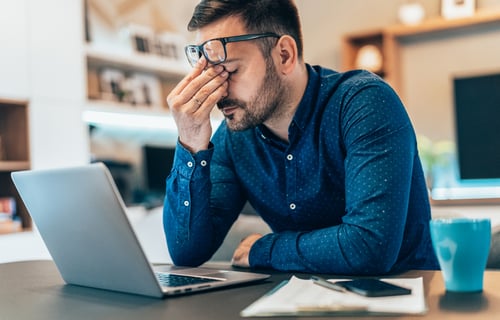 Hosting an event can help increase connectedness between your employees and can decrease feelings of loneliness. For those organizations with remote employees who aren't ready to return to live, planning a virtual event can create an opportunity for workers to connect with each other. While it is more difficult to create human connection through a screen, there are elements that can be incorporated into your event—such as group master classes, games, trivia, or wine tasting experiences—that can bring your team closer. Maybe your company is thinking about hosting a hybrid event as the number of vaccinated individuals continues to grow. This format gives employees the choice of how they'd like to attend based on their comfort level, and no matter what they choose, they still have the chance to meet with their colleagues (whether in-person or virtually). If you're a company that feels comfortable doing a live event, reconnecting will be even easier, though precautions will need to be put in place. No matter what type of event you choose, your organization will feel less stress and more connected after attending.
Improving Your Company's Health
Still not convinced that you need to host an event? Let's dive even farther into how it benefits your company's health. If the information above does not convince you, there is solid reasoning that goes beyond each individual's wellbeing: your company's success. An article in CNN detailing the dark side of working from home explains how feelings of loneliness can impact your employees' performance. CNN states that the effects of your mental state can make you "a less effective worker as co-workers find you less approachable and stop collaborating." Collaboration is key to any business, and with remote working, this invaluable skill has proven even more difficult than it was prior to the pandemic.
To counteract this lack of collaboration, consider hosting an event geared toward boosting teamwork and decreasing feelings of isolation. Consider incorporating teambuilding activities, such as virtual competitions or even an activity centered on business-specific goals that not only brings employees together but also gives them relevant information. The collaboration occurring at this event will not only make your team feel closer, but it can also help increase creativity and innovation. But these aren't the only benefits that come from corporate events.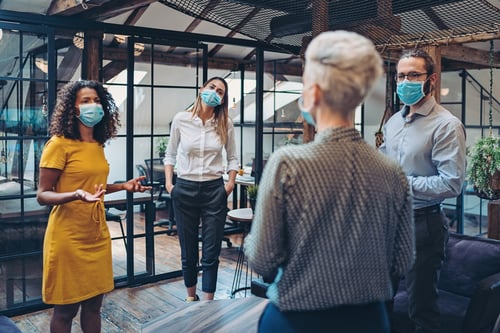 Additionally, hosting an event can lead to more motivated employees—something there is currently a short supply of due to the pandemic. According to Pew Research, 36% of teleworkers find it somewhat or very difficult to be motivated to work at home, with those aged 18-29 having even less motivation; 53% of this age range found it difficult to find motivation while working remotely. Even if your company works in office, it is still important to note that 32% of all American employees are finding it harder to be motivated now than before the pandemic, according to PR Newswire. How can you help your team feel more driven at work? No surprise, the answer is once again an event.
This newly generated motivation could in turn lead to another added bonus of corporate events: an increase in productivity. Research has also shown that teambuilding activities can create greater engagement in your employees, and engagement leads to 38% more productive employees. If your entire work force is engaged, your team will have a 202% higher cumulative performance. On top of that, one staggering statistic states that:
"Organizations with higher than average levels of employee engagement realized 27% higher profits, 50% higher sales, 50% higher customer loyalty levels, and 38% above-average productivity."
Celebrating Your Employees
The last reason you may want to consider hosting an event is to celebrate the hard work your staff has been putting in (especially during such a difficult time). Microsoft researchers found that employees are spending far more time in the home office than they did in the regular office, sometimes finding it difficult to know when to end the workday. Commitment like this deserves celebration, and an event is a perfect way to show them you appreciate their hard work. And if you need proof that this is a good idea from a business standpoint, keep reading.
If you think that an incentive program to reward your top employees isn't necessary, think again. A study of the workplace found that, "The presence of a corporate incentive program motivated 66% of employees to stay at their job." Still finding it difficult to justify celebrating your team? According to HR Technologists, 40% of Americans would work harder if they were recognized more often. The same research also states that the number one reason that people were planning to leave their current job was due to a lack of recognition. These statistics prove how vital it is to your organization's continued success to show your employees how much you value them with a celebratory event.
Celebrations can be hosted for various reasons. Maybe your company just hit a huge goal that you've been working on for months, or maybe you want to single out a few top performing employees. Or you might just want to celebrate because it's another day that your company made it through these challenging times—there doesn't always have to be an over-the-top reason to host an event in order to make your employees feel appreciated and acknowledged.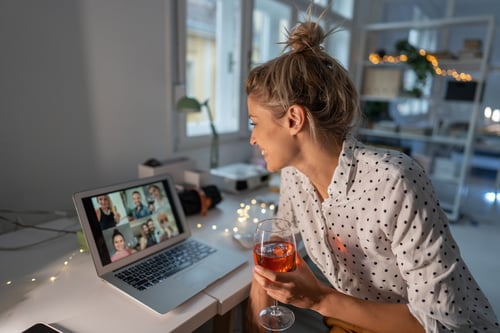 These events can be cause for celebration, but they also can be utilized to give your team a much needed break. With the circumstances we've all endured during the last year, many people are feeling drained. Hosting an event with fun, teambuilding components can reduce employee tension. Plus, these events are great for boosting morale and reducing burnout.
The bottom line? Think of an event as an investment in your company because that's truly what it is. If you're not willing to create a budget devoted to company events, chances are you aren't getting the most out of your workforce. Whatever the case may be, your ROI will more than pay for the event itself. Whether you're looking to boost productivity or retain employees, events do more for your organization than most people know.