A client-partner relationship is more than just being a vendor; it's becoming a true extension of the client's internal team. That's our objective. As McDonald's exclusive corporate event planning partner, the group at Bishop-McCann's Chicago office has invested in not only growing the relationship but also creating a synergy between the organization and their other vendors and suppliers. In 2018, we worked together on 45 meetings with the McDonalds's organization, and this year, we've collaborated on 35 meetings to date. Our goal is always to evolve together and never stop learning as much as we can about the company.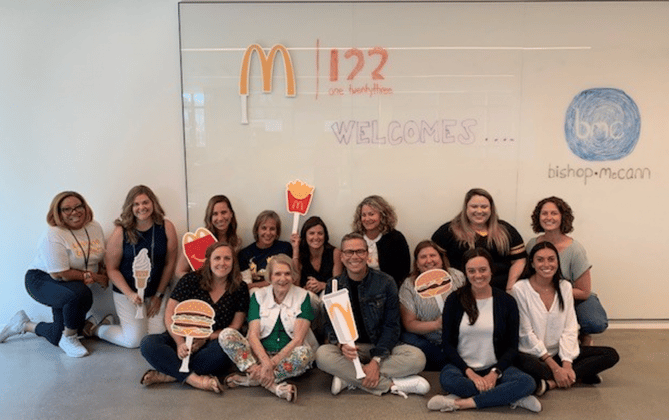 Earlier this year, we spent the day at the McDonald's headquarters. Although we work in the building frequently, we wanted to give everyone in Bishop-McCann's Chicago office the chance to tour the facility, find out more about the roles and functions within the organization, and get to know the people that work at MHQ. The day started with a building tour, continued with a McDonald's lunch (including global menu items), and ended with our team joining a weekly happy hour on the deck, enjoying stunning views of the Chicago skyline.
"It's always important to spend time getting to know your client, how they work, and how the company works. When you are in their space, it's easy to align with them and become a part of the team. Consistently building and growing a client partnership by being there is one of the ways that helps us be the partner that our clients cannot live without," said Mara Warren, Bishop-McCann Account Director.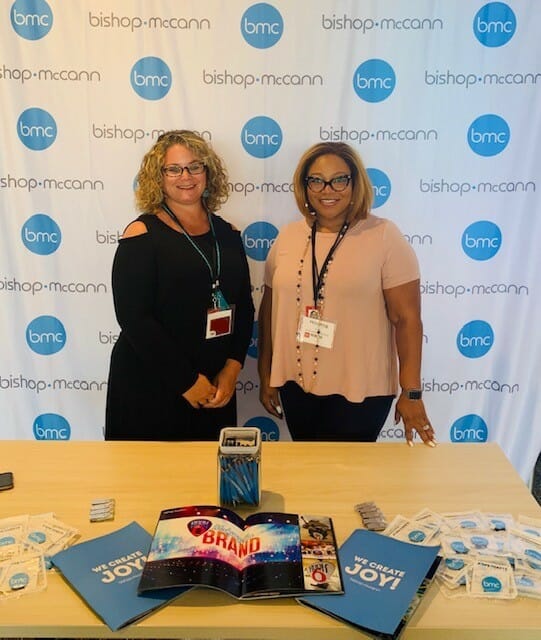 The Supplier Summit gave us another chance to nurture trust and further expand the relationship. Our main goal at the Summit was to showcase our collaboration with Agency123 as their premiere meeting and event partner. We also sought to educate other McDonald's partners, suppliers, and vendors about our services, exhibiting how we could work together.
Held at McDonald's Headquarters, the McDonald's Supplier Summit was comprised of 35 vendors, including major hotels, airlines, vendor partners, local restaurants and venues, Bishop-McCann, and Agency123. There were 80 internal McDonald's attendees, with over 100 attendees the day of event, all who help organize meetings and corporate events at the company.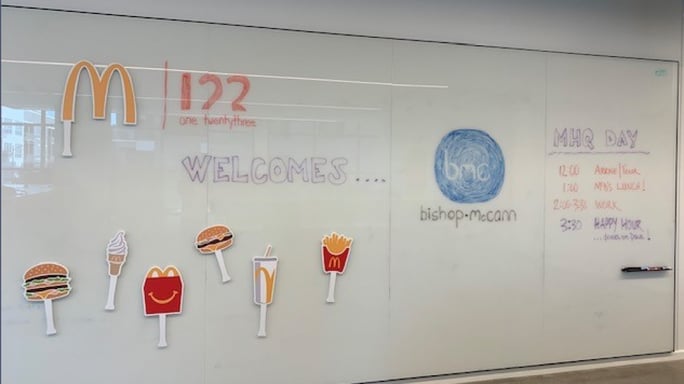 By getting to know each other better, relationships shift from a mere client-vendor relationship to a client-partner relationship. Because of that shift, achieving goals together for the advancement of the client organization becomes much easier and much more fun.