The annual Pharma Forum hosted in Philadelphia was a perfect mix of discussing life sciences current affairs, collaborating with fellow industry meeting planners, educating ourselves on vendor updates, participating in community service projects, and networking throughout. Below are the top takeaways from this year's Pharma Forum, including topics such as security, strategic meeting management, and more.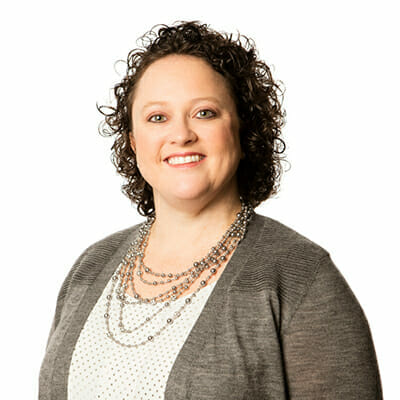 1. Safety, Security, and Risk Management – Hot topic! Security experts from Marriott Corporate, New York Javits Center, Mandalay Bay / MGM Resorts, FBI, NYPE, and InHouse Physicians provided insight into the safety and security measures that are being taken within venues in this current meeting environment. Be prepared ahead of time. The venue security team will make most decisions while the meetings team communicates those decisions to their attendees and relocates the event, if needed.
2. Why Do We Do This? Grateful patients! Rolf Benirschke, former San Diego Chargers NFL player, became a life sciences patient. Today, he is a speaker who remembers how important the life sciences industry was in his recovery. He is grateful and wants everyone to understand the impact. While the day-to-day of a life sciences meeting planner could be a hectic, it's a good reminder of who the beneficiaries of our work are.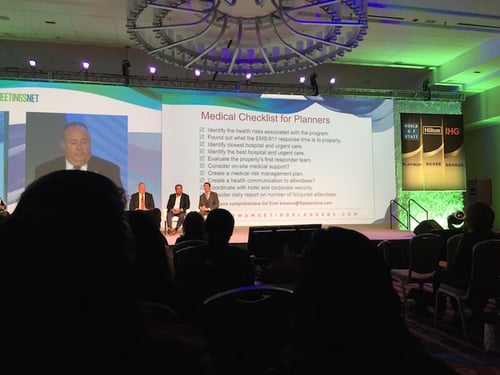 3. Innovations in the Next Generation of Strategic Meeting Management (SMM) Technology – The best approach to a solid SMM program is to include a holistic view that involves sourcing, planning, registration, budgeting, travel costs, HCP reporting, security, etc. Answer the question of how each solution and system works together. Success with SMM is a crawl, walk, run approach. Adapt best practices, brand the solution internally, and put a big focus on adoption. The end should be in mind with any SMM program.
4. Meal Cap Adjustment – Many life sciences companies haven't reviewed and updated their meal caps in up to 5 years. As the food and labor costs for hotels continue to rise based on world and environmental reasons, life sciences companies need to make a strong case for updating meal caps. A recommended approach for life sciences companies include 5 steps: 1. Acknowledge that change for life sciences companies will be based on hard data, which drives the company and industry. 2. Determine actual costs. 3. Agree upon a "standard" internally. 4. Choose 4-6 hotels in each top tier city. 5. Present the case to leadership.
5. Adult Learning Principles – While planning meetings, it is important to remember adult learning principles and try to incorporate as many as possible.
Ready to perform
Experiential
Problem-based learning
Self-directed
Knowing the why
6. Ensure Relevance and Incorporate New Technology – To ensure life sciences meetings stay relevant in an environment with more millennials in attendance and major digitalization, Cramer (cramer.com) discussed several technologies to consider.
Make it active
Try festivalization
Active participation – bring people together around small assignments
Sensory activation – carefully manipulate all of the senses, including purposeful "pain"
Conversational environments, dynamic installations, and unexpected selfie stations
Participative immersions – attendees leave an artifact of their presence that transforms space over time
Interactive art
Mixed reality
Event presence – remote speakers or beam attendees to another location
360 video domes
Video lounges
AR exploration – a wall of products come to life when viewed through a tablet
Augmented presentations – unexpected projectors
Real-time projection mapping
AR story books and presentations
Audience participation – capture studios, video stations, paper planes
Smart wearables (i.e. Klik)
Contextual alerts
Real-time heat maps
Brain dates
Peer learning
Fireside chats
Podcast booths
Human data visualization
What's next? Live VR events, translating what you hear (Google Pixel buds), Photoshop for voice, gaze-based interfaces, event check-ins (face recognition), and robots
During Pharma Forum, over 50 sessions are offered along with a robust partner expo focusing on the life sciences industry. As a highly regulated and strong code of conduct industry, the Pharma Forum presents education and peer connection to ensure a healthy dialogue confirming the vision and focus for the upcoming year.