For 50 years, April 22nd has marked Earth Day, an annual event celebrated around the world to demonstrate support for environmental protection. Here's our Earth Day tips for events planning professionals!
This year, with international travel and global supply chains restricted due to the COVID-19 pandemic, our shared existence on this planet is being felt a bit more than normal—especially in the meetings and events industry. At Bishop-McCann, that's made us reflect on our responsibilities to the environment and reexamine best practices.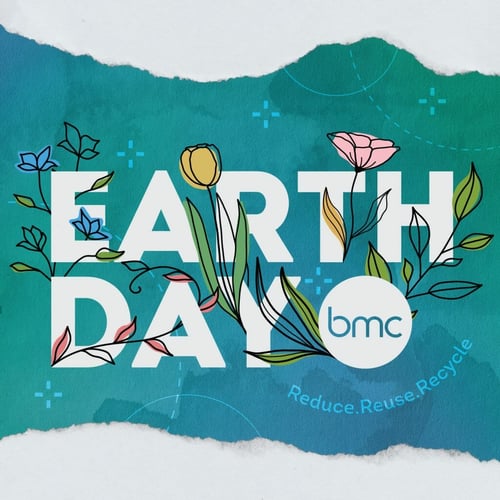 Even if we're thinking about our environment more than normal, what can the meetings and events industry do about it? It turns out, quite a lot!
Well before this pandemic swept the globe, Bishop-McCann's clients have been requesting, and we've been designing and executing, environmentally sustainable programs. There are so many factors to consider when keeping the planet in mind as an event planner. From the flowers to the buffet line, here are some of our favorite ways to "green" a meeting or event.
Signage
Above all else, use digital signage when possible. This may be one of the most obvious and easiest solutions to implement. Ask your client, "Will this signage be used for a future event?" If not, push them to make it digital!
Paper agendas should be a thing of the past. Use a mobile application instead!
Of course, some printed materials may be necessary, but you can mitigate their impact by choosing sustainable materials for your printed needs. Never use foam board and other non-recyclable materials. We often do this with name badges and have found several sustainable partners with a recyclable option.
Centerpieces
When sourcing centerpieces, try to think beyond traditional floral arrangements. Succulents are much more sustainable than fresh-cut flowers, and some venues even have reusable items like candles and other decorative pieces available.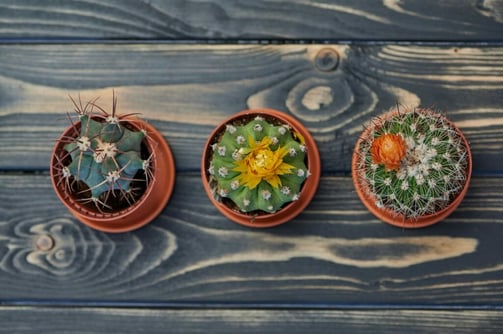 We've also taken an even more creative approach by displaying backpacks stuffed with essential items as centerpieces. After the meeting, the backpacks were donated to homeless youth in Las Vegas, and we explained the giveback on the tables with recyclable tents.
And if flowers are your only option, consider donating them to a local hospital or senior center after the event!
Food & Beverage
There are so many opportunities to make your food and beverage service more sustainable. We often encourage clients to push venues for reusable coffee mugs and avoid "lunch box" type lunches where many items go unused. We've also distributed reusable aluminum water bottles, which are an excellent opportunity for branding as well!
In order to minimize food waste, Bishop-McCann's planners have also worked in conjunction with our clients and venues to navigate the tricky hotel rules and local regulations around food donation. Last year, our team successfully implemented a food donation program supporting Ignite, a teen living program in Chicago. While this can be a challenging task, it's well worth the effort.
Whether your program is big or small, we hope our Earth Day tips for events planning professionals can help make your next event more sustainable. This Earth Day, join Bishop-McCann in committing to "green" ideas like these at your next meeting or event. Planet Earth appreciates it!