Mary Johnston, Air Travel Expert at Bishop-McCann, Shares Insight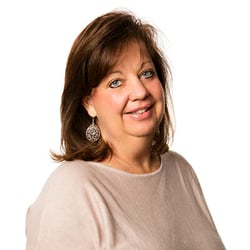 The Transportation Security Administration (TSA) just announced new airport screening policies that demands all electronics larger than a cell phone be removed from carry-on bags and given their own separate bins for screening. TSA has been running extensive testing and pilots at 10 airports and plans to expand them to all U.S. airports in the months ahead.
So, corporate event travelers? Be ready. On your next trip, be prepared to remove laptops, shoes, belts, coats, tablets, e-readers, and handheld game consoles and place them on a solo ride down the conveyer belt.
Of course, if you're enrolled in the TSA Pre✓ program, you will not have to remove your oversized electronics.
TSA Acting Administrator, Huban A. Gowadia, states, "Whether you're flying to, from, or within the United States, TSA is committed to raising the baseline for aviation security by strengthening the overall security of our commercial aviation network to keep flying as a safe option for everyone."
It is possible that passengers may experience more bag checks. TSA, however, has identified ways to speed screening procedures with more targeted measures to clear bags.
Need more details? Find out more from TSA: https://www.tsa.gov/news/releases/2017/07/26/tsa-raising-aviation-security-baseline-stronger-domestic-security-measures
So, what are my rights when I get bumped off a flight? There are two kinds of bumping: voluntary and involuntary. Almost every planeload includes people that are more concerned with the cost of the flight rather than the urgency of their travel needs. Should the flight be oversold, the U.S. Department of Transportation (DOT) requires airlines seek people who are willing to give up their seats first. If you're not in a hurry, you can give your reservation back to the airline in exchange for compensation and a later flight. DOT has not mandated the form or amount of compensation that airlines offer to their volunteers. They do, however, require airlines to advise whether a person might be involuntarily bumped, and if that happens, the amount of compensation that would be due.
Generally, airlines offer a free trip or other benefits, like points or upgrades, to prospective volunteers. Should they offer you a free ticket, make sure you ask about any restrictions, including: voucher expirations, blackout dates and international flights.
When bumping is involuntary, DOT requires airlines to give passengers a written statement describing their rights. Travelers who don't get to fly are entitled to compensation in the form of check or cash. The amount depends on a few standards:
If they're able to reschedule your flight within one hour of your original arrival time, no compensation is required.
If they schedule a transportation between one and two hours of the original time, the airline must pay an amount equal to 200% of your one-way fare to your final destination ($675 maximum).
If the substitute exceeds two hours domestically, the compensation doubles to 400% ($1,350 maximum).
Should your ticket not show a fare (example, if you used points), your denied boarding compensation is based on the lowest payment charged for a ticket in the same class of service.
You will be refunded optional services you paid for, i.e. checked baggage and/or seat selection.
Airlines do set their own boarding priorities to which they will bump different involuntary passengers such as: lowest fares first, last to check in first, how they're able to reschedule your flight, etc. The most effective way to reduce the risk of being bumped is to get to the airport early and allow extra time.
More details can be found here: https://www.transportation.gov/airconsumer/fly-rights
Let the Bishop-McCann internal travel team help you with travel to your next corporate event or incentive program travel needs!