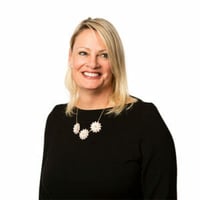 In the 12,000 attendees that were present at this year's IMEX conference, the Bishop-McCann team walked away with so many unique takeaways from America's worldwide exhibition for meetings, incentive travel and corporate events. From new hotel security measures, like having to scan room cards at elevators to insuring your corporate event in case of a natural disaster, this year's conference was packed with 3,300 exhibitors, 3,200 buyers and endless information.
The IMEX conference is described as, "the heartbeat of the global business events community." The IMEX conference includes exhibitors, attendees, networking, and education. Essentially, the conference has all the resources needed to put on an amazing corporate event all in one space.
During the conference I was able to attend workshops on Smart Monday and met with different hotels while other Bishop-McCann representatives met with gifting companies, app companies, media, and travel and meeting companies to learn about and discuss the future of meetings, corporate events and incentive travel. Through all of these workshops and meetings, Bishop-McCann representatives arrived back at the office more prepared than ever to help our clients produce the best corporate events, meetings, and incentive trip possible.
At the conclusion of the yearly IMEX conference, we put our heads together and came up with these top 5 takeaways. Below is a list that summarizes these takeaways.
Incentive program budgets are growing, but at the same time, clients are demanding more value and ROI.
Sustainability is continuing to be a forethought and considered a necessity in every program.
The most important criteria for picking destinations are currently appeal, safety, and value.
The most popular incentive destinations are currently in North America, the Caribbean and Western Europe.
Optimism is high despite global e vents; quantity and size of incentive programs are actually increasing, not decreasing.