Event professionals, check out these free resources! The presence of COVID-19 has certainly caused disruption and pause within the events industry, but with it planners may have some extra time for the things we have put on the back-burner. One of those things may be continuing education, and lucky for corporate event planners, there are tons of resources available to encourage learning.
Check out a few of Bishop-McCann's favorite FREE learning resources for event professionals below.
Meetings Professionals International
Meetings Professionals International (MPI) has opened all their on-demand education, as well as removed fees and costs associated with special courses through the end of August 2020 (subject to change). This a great time to refresh on Principles of Event Design or expand your knowledge with a specialty course like How to Hybrid: Your Guide to Taking Your Events Online. Find out more here: https://academy.mpiweb.org/mpi/pages/coronavirus
Cvent
Cvent, an industry leader in corporate event management software, has waived all fees and costs associated with their many certifications until May 31, 2020. Information here to get started on adding this to your resume: https://www.cvent.com/en/cvent-certification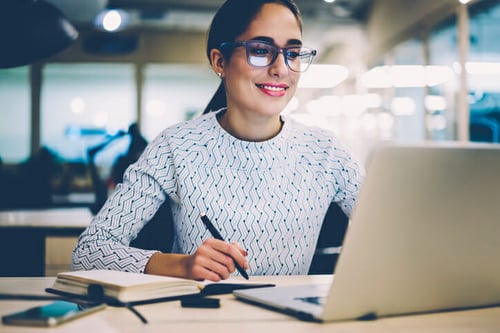 Adobe
Adobe has made their annual Adobe Summit completely virtual and completely free as long as you register! Learn more about the Adobe solutions portfolio, hear from industry experts, and jump into a breakout session like Content Strategy and Architecture. To register and access the entire summit, click here: https://www.adobe.com/summit/2020/sessions.html#signup
Thanks Shannon McSpadden!
Coursera
Coursera offers free access to collegiate-level audit courses specifically designed for organizational teams. Use this time to hone your current knowledge or explore a new area of interest. Course packs range from Essential Skills for Marketing Teams, Influence & Negotiation, Mini MBA, and more. Course collections here: https://www.coursera.org/business/collections/
Shoutout to Jennifer Bryant for finding this one!
The team at Bishop-McCann will be taking advantage of these resources to continue learning and bringing the most innovative ideas to your corporate events. If you have found any other free learning resources, please share with us!