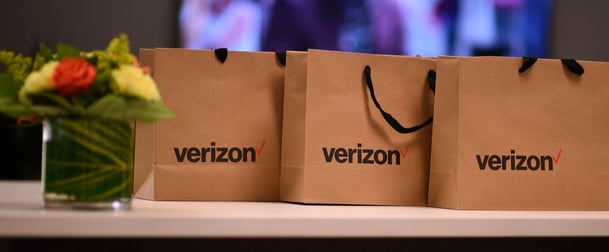 If you've ever watched an award show, you may have been curious about what's in those swag bags. And, when you go to big corporate events, you're equally excited to see what's being gifted. It's no secret that your guests feel the same way. The best swag bag gifts are ones that are the perfect mix of thoughtful, useful, special, and promotional. Let's not forget, items in your swag bag may be keepsakes, but it's also a way for you to market and have your guests remember your business or product!


Quick Links
What is Corporate Swag?
Corporate swag is the branded gifts businesses use to capture the essence of their brand while also promoting it. Typically, corporate swag is given to employees, VIPs, customers, event guests, and trade show or seminar attendees.


Why Swag is Important for Your Corporate Event
It's important to note that different swag is used for different types of events. The gift should be reflective of the event and your overall goal.

For example, your goal may be to create as many impressions for your brand as possible (and keep the cost per impression/CPI low). So, if you're attending a trade show, you might want to distribute as much swag as possible; items like pens and keychains are excellent. In fact, 89% of consumers own at least one promotional pen, and 51% of people say they're more likely to do business because of that pen. Similarly, promotional hats perform well and can garner up to 3,400 impressions over their lifetime with a CPI of 3/10 cent. That said, they also perform better with men, so understanding the audience at your event is crucial.

In contrast, when your corporate event is marking a milestone, launching a product, honoring a person, or celebrating an achievement, you want to offer something more meaningful. Because you're celebrating a special moment, you want to demonstrate to the attendees that you value them, too. That's not quite the impression a pen, keychain, or hat makes.

Most importantly, you want to think of the message the swag sends. Is it reflective of your company's business or goals? Does it match the tone of the event? How will it make your guests feel? Promotional materials indeed aim to make an impression, so carefully select your swag to ensure that the impact you want to make is the one you send.

The Advertising Specialty Institute regularly conducts a global study regarding promotional materials, and it's worth checking out the data on what impression your swag makes!


Why Swag Matters for Hybrid Events
As we've discussed, given the benefits to all parties, hybrid events are likely to continue and grow more popular in the future. However, one of the big challenges of hybrid events is making or having your virtual attendees feel connected to the event and other attendees.

Sending your virtual attendees a swag bag prior to the start of the event is a fantastic way to not only build their excitement but also keep them connected to other attendees, both virtual and in person.
Understanding that virtual event attendees and individuals who are working from home are dealing with the inevitable issue of home and work life intersecting can be shown with the right gift. For example, a gift that demonstrates this understanding might be a box that includes gifts for the entire family, such as a game or cooking kit. Showing and understanding that those working from home are dealing with a new set of circumstances builds connection between your attendees and your business.

Taking the time to tailor a bag for virtual attendees is a great way to show them they are valued and part of the event. Consider sending them coffee and pastries for the morning of the event or snacks to munch on during sessions in addition to other swag.
Best Branded Swag for Your Hybrid Event
Now onto the "swag bag" of this blog! Everyone knows about pens, pencils, hats, and keychains, so we want to go beyond those items. Let's open up our swag.
Swag for Self-Care
Let's be honest, it's been a tough year. There's been a lot of encouragement to focus on self-care during a pandemic, and for many, maintaining the habits that kept us physically and mentally healthy during a difficult time is an important goal. For in-person and virtual guests alike, here are some great ideas that tap into that.
Yoga Mats

.

Because it is easy to do from home and is low investment, yoga is an amazing self-care activity. Already quite popular (and growing) in the U.S., virtual yoga

became quite popular during the pandemic. Not only is it great for physical health, but studies suggest it also can have a significant impact on

mental health

as well. Plus, every time your attendees unroll their mat, they'll think of your business (with even more impressions possible if they take the mat to a live class).




Theragun Mini.

Theraguns

have become all the rage for both casual and serious athletes. The mini offers portable/travel-sized muscle treatment, which means it's perfect for attendees who may be traveling, working out in a hotel gym, or feeling fatigue from a hectic schedule.
Spa Kits. Few things are better than a spa kit after a conference, a long day of meetings, a rough night of limited sleep, or just a long stretch of neglecting our own self care. Spa kits can be fully branded and can include everything from soap and bath salts/bombs to lotions and aromatherapy candles.
Swag for Tech Lovers
If we learned anything over the past year, it's that tech is what keeps us connected. From laptops to smartphones, we're connected most of the day. We rely on our devices to stay in touch, and when we consider the tech enhancements of events, giving the gift of tech fits right in.
Blue Light Glasses. No one likes the headaches or eye strain that can come from staring at their screen for hours, so give your guests glasses that can help prevent this modern-day struggle. Blue light glasses protect your eyes from the blue light that comes from digital devices. They don't have to be generic either; you can add your logo to the side for a personal touch.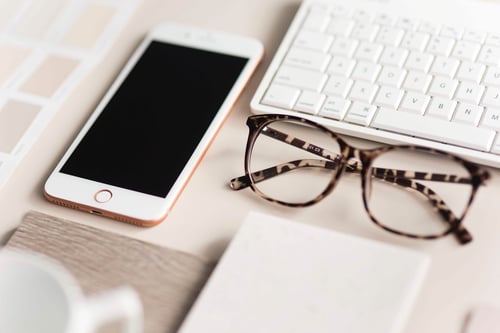 Webcam Cover. No one wants to be the person who thinks their camera is off in the Zoom meeting but actually has it on (in which case, the whole meeting can then see you rocking your button-up, pajama bottom combo). Help them know the camera is covered by gifting them a webcam cover that includes your logo.
Portable Chargers. We're so connected to our devices that portable chargers are a great way to make sure attendees don't miss sessions while waiting for something to charge. Whether it's a long day of sessions or you've found attendees crowded around outlets, portable chargers are a hit.
Case Logic Padfolio. This is one of our favorite items on this list. The Case Logic Padfolio is a portfolio with a built-in wireless phone charger and journal for taking notes. Put your logo on it, and this is a perfect gift to send to your guests.
Swag for the Home Office
More people are working from home than ever before, so it's a perfect time to consider incorporating gifts that could improve their home office. And let's face it, lots of these home offices are makeshift and less than ideal. Send your virtual attendees a gift that makes that spare room they're using feel more like a workspace.
Plants. Plants are a great gift, especially when you brand the pot. From small succulents to air plants and plantable pencils, growable gifts can brighten up a room and be remarkably long-lasting.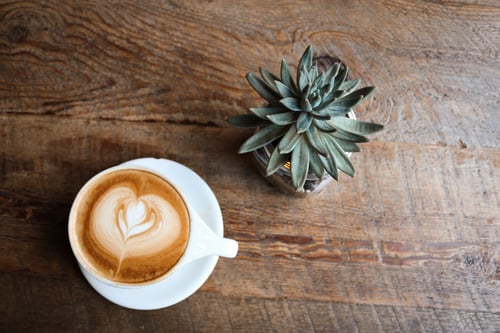 Desktop chargers. From clocks to pen holders, desktop chargers are a great addition to any office or home. Free your guests from the cord and spruce up the office a bit. Whether it's a desk clock or pen holder with your logo, the dual function means it's not only useful but also decorative.
Desktop diffuser. Speaking of self-care, essential oils and aromatherapy are great, so why not bring them to the office? You can include a few oils to start someone out, and the electronic diffuser can feature your logo. Not only will they see your logo, but they'll associate the feeling with your brand as well. You can choose from scents that help attendees relax, de-stress, focus, and more!


Cable Organizers.

There are few things more annoying than a mess of cables and wires on a desk. A cable organizer keeps cords sorted and can feature your logo, too. As a portable tool, they're great for travel or even working from a coffee shop.
Swag for Drink Lovers
Let's be honest. For some of us, virtual happy hours were a welcome respite from days spent on Zoom calls, and on some days, we all need a little liquid caffeine to help stay alert during meetings. Regardless of the beverage, branded solutions abound.
Branded Wine Sets. How many times have you wished for a nice corkscrew and wine set? Or searched for the wine key that's somewhere in the kitchen? Gift your guests a branded wine set that includes a foil cutter, a quality corkscrew, spout/aerator combos, a stopper, drip collar, or combinations of the above. They come in both wood and bamboo boxes that can be branded.

Yeti Tumbler. Honestly, who can ever have enough tumblers in their life? Especially if it's a Yeti. We gave away embossed, Bishop-McCann branded tumblers at a previous staff retreat, and they were a huge hit! Consider including a fun new drinking option in your attendees' swag bag.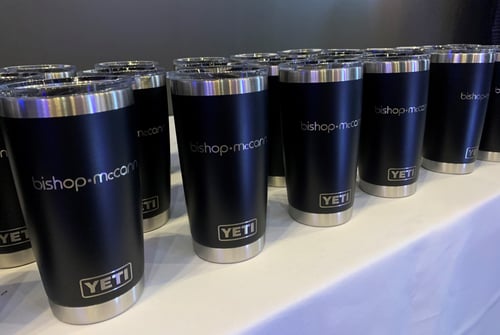 Wine or Whiskey Glass

. Amp up virtual happy hour by sending your attendees a wine or whiskey glass etched with your company's logo! It's a cute way to include your logo on an item that's proven to be useful during the pandemic.

Que Bottle

. If you've never heard of a Que bottle, you're missing out because they're so handy and adorable. Collapsible and eco-friendly, they can be branded with your organization's logo. Research suggests

sustainable swag

is growing in popularity. Interested?

Eventure

can include Que bottles in your own custom box!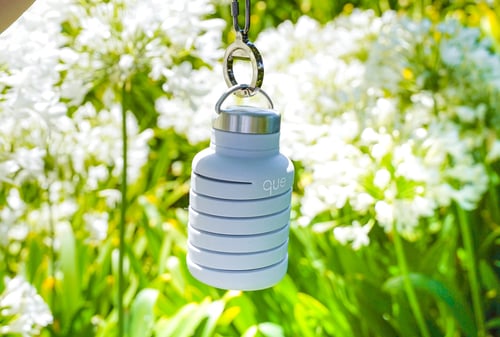 It's likely clear now that there's tons of options to choose from when thinking about event gifting. That means that the days of one-size-fits-all gifts are over, and choosing your corporate event swag isn't as easy as it used to be. While pens may work for a trade show, memorable events require swag that's memorable, too. Your corporate event planner can help you find the perfect swag for your bag!

If you're ready to talk about all the ways an experienced event planner can help you create an unforgettable event, get in touch with the Bishop-McCann team, and let's talk!