Bishop-McCann President and CEO, Rob Adams, Featured Sharing New Metric for Corporate Event Measurement
Going Beyond Metrics to Calculate a Corporate Event's Success
Meetings & Conventions Cover Story
Total direct meeting spend in the U.S. climbed from $263 billion in 2009 to $290 billion in 2012, a 6.5 percent increase, according to the most recent survey conducted by Pricewaterhouse-Coopers for the Convention Industry Council. If that same percentage increase held in the subsequent four years, meeting spend in 2016 likely topped $300 billion. But what has been the return on that significant investment? ROI is a much more elusive statistic that needs to be measured and managed.
According to event professionals polled in the 2016 Global Meetings & Event Forecast from American Express Meetings & Events, only 14 percent include ROI metrics in their corporate event planning policies. At the same time, respondents across all regions predicted increases in their overall program budgets, and in larger increments than they predicted five years earlier.
At the root of the problem, says Issa Jouaneh, senior vice president and general manager, American Express Meetings & Events, "there still does not appear to be one consistent way meetings and corporate events are measured." A number of industry entities are determined to change that.
Asking Hard Questions
Four years ago, frustrated with the industry's ho-hum attempts to determine even a baseline ROI, Kent Cisewski, a former executive with the Walt Disney Co. and with long spins at two large corporate meeting and incentive firms, decided to strike out on his own. He founded the Fusion Performance Group, an Orlandobased third-party whose tagline reads, "What's Your ROI?"
"When you consider that meeting spend, and that includes incentives, is the second to fifth largest spend in corporations, you would think people would know what their return on investment is for a meeting or corporate event and be able to tell you," says Cisewski. "But the industry isn't there yet, and that's a concern."
In an attempt to resolve that longstanding problem, Cisewski set about to make benchmarking ROI the centerpiece of his client sell. The company created a proprietary metrics program that analyzes and drills down into a client's data to see if their meetings spend is driving revenue, and then identifies and recommends additional opportunities for increasing their profit margin, such as tiered incentives that all employees can aspire to achieve.
"At the senior level, we have found that management wants to know their data. They are not afraid of it," says Tanya Perry, vice president of sales for Fusion. "But the reality is, to do a thorough ROI analysis, there is a cost to collecting the data in terms of stakeholders and man hours. And, quite frankly, it is scary for big corporations with regard to privacy and confidentiality. But that is where consultancy is critical. You have to align with the client, because you are both in it together."
"Events and conferences need to be measured with the same detailed, quantitative and systematic methodology that you apply to the rest of your marketing activity."

Michael Piddock, Founder, Glisser
For Kent Campbell, a C-suite lifeinsurance distribution consultant with one of the country's top five insurance providers — and a Fusion client — the laissez faire approach to ROI can be easily explained. "The short answer is, management doesn't really care if there is ROI, because heavy-investment meetings have always been about entitlement and expectation," he says.
Campbell, along with a select few senior executives from the insurance, financial and medical industries, attended Fusion's inaugural Thought Leadership Summit in Costa Rica last October, where tackling ROI was the main topic. "The average chief financial officer is not going to say, 'Let's implement a change in the way we approach our meetings or corporate events,' especially if they are consistently hitting their revenue numbers," notes Campbell, who acknowledges that his own company's approach to achieving meeting ROI was off-kilter. "We weren't generating any new profit margins, and we weren't pushing the revenue needle. We were just rewarding the same group of high achievers year after year."
Fusion helped light a fire under the rest of the company's performers. "You have to move what I call the 'middle 60 percent' of employees," says Kent Cisewski. "In all my years in the business, I have yet to hear anyone else tell me they're focusing on that group. But that's where you will get the biggest lift, because it will create a new leverage point. I tell clients that if you can engage this group and get them to move by just 5 percent, you can really start shaking things up. But it could take you up to two years to see the actual impact of this, so ROI isn't necessarily an immediate-gratification thing."
Taking a Different Approach
According to research conducted by AMA Enterprise, a division of the New York City-based American Management Association, leadership has become increasingly out of touch with their employees and their organizations. The survey of 300 senior executives revealed that one-third operated within a "leadership bubble" most of the time.
"A key dimension of the leadership bubble metaphor is not so much that employees don't think top management knows what's going on," said Sam Davis, vice president of AMA Enterprise, in his report on the findings of the survey. "It's that management doesn't even realize it has lost touch."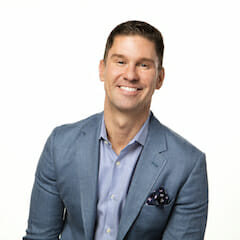 Employees trust in their management and in their relationships with customers, not engagement or even revenue gains, should be the new metric for meetings-related ROI, says Rob Adams, president and CEO of Kansas City, Mo.-based Bishop-McCann, a third-party global event planning company with offices in Chicago, Minneapolis and San Francisco. "The industry is saying it's no longer good enough to just plan meetings," says Adams. "We need solutions that show a direct impact on the individual and company performance."
Just last month, Bishop-McCann formed a partnership with Santa Monica, Calif.-based Ofactor, a neuroscience-based company founded in 2014 by Dr. Paul J. Zak to help create a high-degree performance culture. Bishop-McCann is using Ofactor's Event Trust Survey, made up of 26 questions in eight key areas such as caring, openness, yield and expectation, as a tool to use before and after events. On the front end, the answers are used to design the focus of the event, and afterward to measure its overall effectiveness as well as improvements in key metrics.
"We see our industry still wanting to achieve overall savings and value, and we still believe this is critical," says Adams. "However, we also see a continued trend of clients wanting to know the impact to the individual attendee and organization as a result of the meeting." He points to research by Ofactor demonstrating that "high-trust" organizations, when compared with low-trust counterparts, have 50 percent higher retention rates, and their employees demonstrate 50 percent more productivity and 106 percent more energy and passion for their jobs.