As most of you know, one of tech's largest events occurred last month, and I was able to join the over 115,000 attendees to experience CES (Consumer Electronics Show) in Las Vegas. While there were many interesting topics discussed throughout the entirety of the four-day event, one that stood out to me was travel. Working for an event planning agency that deals with travel daily, this subject piqued my interest. After listening to various discussions involving tech's influence on travel today and in the future, I compiled some of the key travel technology trends discussed at CES.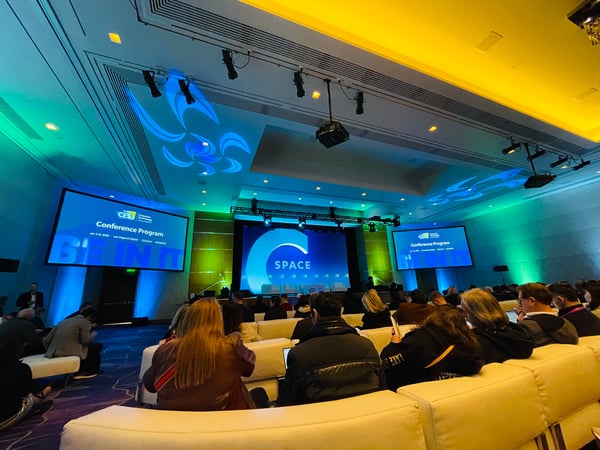 Travel Technology Trends
Improved airport tech

–

Airports are essential to most travelers, but we all know that they can cause the occasional headache. Knowing this, one session covered how travel tech can improve the airport experience, and during this, digital identification in airports was discussed. According to the experts at CES, in a few years' time, you may not even need your physical license to fly. They explained that if you have a mobile license, you'll be able to tap your smartphone at the TSA checkpoint. Then a camera will take a photo of you and conduct a digital match of you to your driver's license by utilizing biometrics. Not only will this make travelers' airport experience more efficient, but there are also numerous benefits from a health perspective. After enduring the difficult years that COVID produced for travel, this new system will ensure no physical contact will be necessary during this security measure. Additionally, TSA has created their Innovation Doctrine, outlining their commitment to technological innovation. So be prepared to see continued tech improvements during your air travel experience now and in the coming years.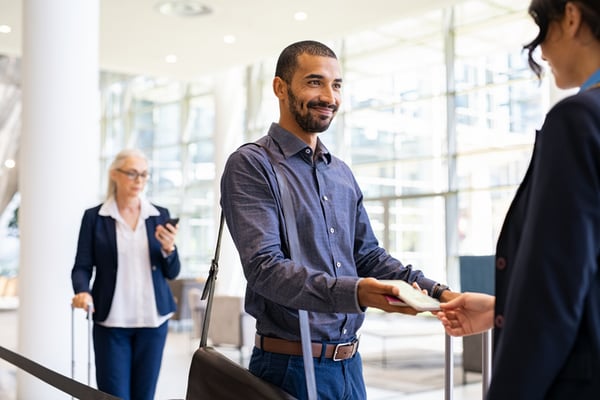 Artificial intelligence

– One company that was brought up frequently when talking about travel technology was Expedia Group (EG). EG has transformed themselves into a travel tech company and has done so through their new

Open World platform

(which according to EG is "a reimagined marketplace that rewards partners for delivering great traveler experiences; and a focus on developing traveler technology that provides the right information to increase booking confidence.) While there was much discussion of Open World, there was also talk about something that is on everyone's mind when it comes to tech: artificial intelligence (AI). EG's goal is to utilize AI and machine learning within travel while maintaining customer privacy. For example, when a team from Expedia Group and AI Singapore noted that search inquiries written in an Asian language were less accurate and productive, they

utilized AI to promote better understanding

of searches written in Japanese, so that results can be more informative and helpful. The hope is that the Japanese model will aid in constructing programs of a similar nature for other Asian languages. That's just one way the company is integrating AI to make users' experience better, so we're sure to see more and more of this integration for many companies as we move into the future.

Sustainability

–

An overarching theme of CES was sustainability, and the topic of travel was no exception. While going green has been a trend for years now as more focus shifts toward protecting our planet, making travel more environmentally friendly continues to be a major focus in travel tech. Though we've all heard of electric cars, have you heard about electric airplanes? One session discussed a company called Joby Aviation that is paving the way for electric aircraft and sourcing their energy through renewable sources. Delta is even working with their company to create emission-free flights.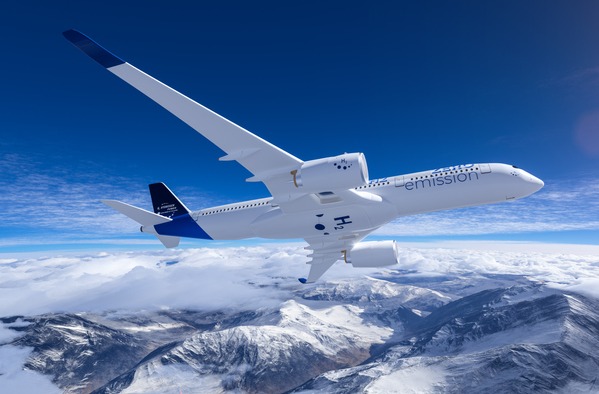 Safety and security

–

We've touched a bit on how technology can improve people's health safety when it comes to travel by minimizing physical contact with others. For example, the company Pangiam uses biometrics in the manner detailed above for aviation security. But there are other ways that travel technology can improve the safety and security of travelers. Speakers discussed how TSA is working to make travel safer while also making it more enjoyable for the customer, so there will be continued efforts to increase flyers' safety (all of which leverage new and emerging technologies).
These trends are just the beginning for travel technology. After seeing the significant growth made in so many different aspects of the travel industry this year, there's no doubt that innovations will continue as we move into the future of travel. But we also realize that new trends can be difficult to keep up with. That's what our experts are for! Reach out to the Bishop-McCann team today for all your travel or event planning needs.