Sometimes it's not all sun in the Sunshine State. If you have an event planned in Florida, it's important to know about severe weather that could occur, forcing you to think of a new plan of attack to insure your perfect event you spent time and money in planning still happens.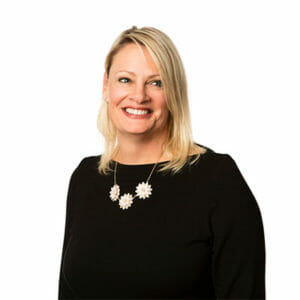 While planning for a possible extreme weather like a hurricane might seem stressful, we're here to tell you it doesn't have to be…as long as you have insurance!
If your fun, Florida corporate event or meeting is scheduled between August and November, Visit Florida's Cover Your Event insurance plan, offered by Marsh Affinity Group Services, will help you minimize risk and ease planners' minds. The program insures over 100 meetings with an economic impact of over $30 million per year.
While the program saves you time and money for your event, it also doesn't cost a single penny. The program is entirely free with coverage for canceled meetings due to a hurricane during hurricane season. All Visit Florida asks is for you to pass along positive word of mouth to others who are planning corporate events and meetings in those same months.
Don't let the unpredictable weather get in the way of your meeting or event. Be smart, save money, get insured! Your attendees and wallet will thank you!
Sub-limit per insured event of $100,000 if 100-300 room nights; $150,000 if 301-500 room nights; and $200,000 if over 500 room nights over a minimum of two nights. Available during August 2018, September 2018, October 2018 and November 2018.
Loss due to named hurricanes only.
Coverage will pay for room rate differential and any extra expense of rescheduling event. Examples of additional costs are reprinting of program books, signage, banners, etc.
The event must be rescheduled in Florida at same or nearest available venue within 12 months.
Without rescheduling, there is no claim.
Lost profits are not a covered loss.
VISIT FLORIDA will pay for all premiums.
Offered by Marsh Affinity Group Services, a service of Seabury and Smith out of Chicago, IL.
Limited availability and subject to insurance carrier approval.
Meeting move-in date must be in one of the covered months: August 2018, September 2018, October 2018 and November 2018.
This offer is good for meetings designed for business purposes only.
DISCLAIMER: VISIT FLORIDA and Marsh Affinity will make every effort, but CANNOT guarantee coverage if the meeting you have requested CYE insurance for, is scheduled to start within twenty-one (21) days from the date you completed your application. Furthermore, any NAMED hurricanes will be excluded from coverage if they already exist at the time of your application.
For more information on this program, please contact partner@visitflorida.org. Availability for this program is limited and subject to insurance carrier approval.
Read more about our sourcing expertise!
Click to learn about the author Dana Jackson, Global Sourcing.