As we've all come to realize now more than ever, the events industry is constantly changing, and in terms of event technology, that change occurs rapidly. Last week, I was able to attend Cvent CONNECT in Las Vegas to learn more about our industry and upcoming trends. One session that stood out in my mind was "Shaping the Future of Event Technology" with Brian Ludwig, Senior Vice President of Sales at Cvent. In this session, the excitement was palpable for our industry's future and the technology that will propel it forward. In the next five to ten years, we will continue to see cutting-edge tech incorporated into meetings and events, but below are a few of my favorites.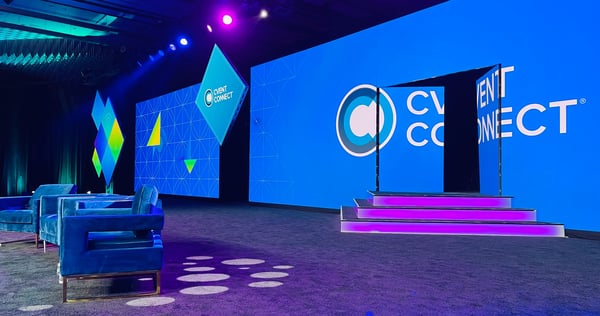 Innovative Screens

: Foldable screens are predicted to gain popularity in the meetings and events industry. Some devices already feature these types of displays, such as foldable smart phones. However, the technology involved will continue to advance. These screens can be as thin as pieces of paper and so lightweight that they can be hung like posters. Additionally, 3D screens that don't require the use of pesky glasses will enhance the attendee experience and bring your event to life.

Green Technology: With increasing concerns for our environment, it's no surprise that green tech is going to continue to grow in the coming years. Some of the incredible innovations discussed at CONNECT were ideas like biohybrid buildings, which have algae panels that clean the air and power the building. This could be the future of event venues. There's also tech, such as beverage printers, that eliminate waste while giving attendees the ability to print their favorite drinks on demand. With a single cartridge, these printers can create hundreds of beverage options.

Virtual Reality: While we all know about virtual reality, Ludwig predicted that VR utilization in our industry will continue to increase. From hosting virtual events in the metaverse via VR headsets to the creation of engaging VR environments, the possibilities are endless. There was even discussion on VR movement tech that would allow attendees to naturally walk around virtual worlds as if they were there.

Virtual Event Technology: This session also touched on virtual-specific tech that could elevate your next event. For example, we may have artificial intelligence acting as our MCs in the future. Additionally, we could even utilize technology to reduce feelings of disconnect between a presenter and those attending virtually. By displaying a virtual audience on screens for speakers to view, presenters can see whom they're speaking to, creating a connection that was missing previously (Tony Robbins' virtual audiences have had the opportunity to engage in this way).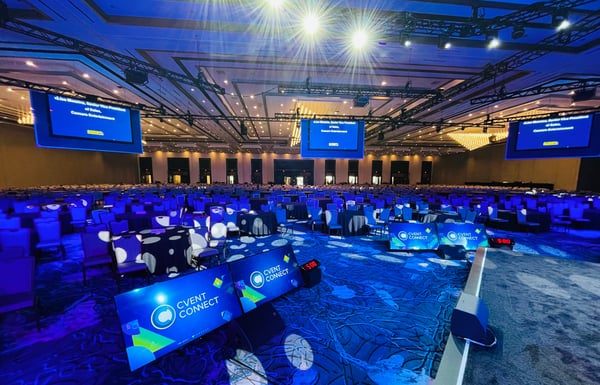 After attending this session at Cvent CONNECT, I'm more excited than ever for the future of our industry and the technology that can be leveraged. At Bishop-McCann, we are always looking for new ways to innovate, so this up-and-coming tech means even more opportunities for us to enhance our events. Connect with us today, and we can help bring your tech dreams to life at your next meeting or event!