"When I was a boy and I would see scary things in the news, my mother would say to me, 'Look for the helpers. You will always find people who are helping.'" - Mr. Rodgers
The pandemic is affecting industries across the board and having a major impact not only on the economy but also our personal lives. While it may seem like nothing good is coming from this widespread disease, many companies have shifted gears to show their support for frontline workers, education systems, and their communities. Bishop-McCann is proud of our clients who are stepping up and pledging their aid in difficult times.
Clients Who Are Giving Back
McDonald's
plans to donate 1 million N95 masks to healthcare workers in Chicago and throughout Illinois. An N95 respirator protective mask is critical personal protective equipment (PPE) designed to fit the nose and mouth securely to efficiently filtrate airborne particles.
Anheuser-Busch
Beverage industry leader Anheuser-Busch has been supporting communities all over the globe with its production of hand sanitizer. Their breweries have begun using technology from their non-alcoholic beer brewing process to produce disinfectants from surplus alcohol. They will be donating both disinfectant alcohol liquid and over one million bottles of hand sanitizer around the world to frontline workers and hospitals.
Verizon Wireless
On March 20, Verizon committed $10 million to nonprofit organizations dedicated to supporting students and first responder healthcare workers who are seeing the effects of the COVID-19 pandemic first hand. As many classrooms are moving to an online platform for learning, Verizon is supporting students and teachers in its Verizon Innovative Learning Program by providing additional connectivity to tablets and laptops within the program and upgraded data plans from 10GB/month to 30GB/month.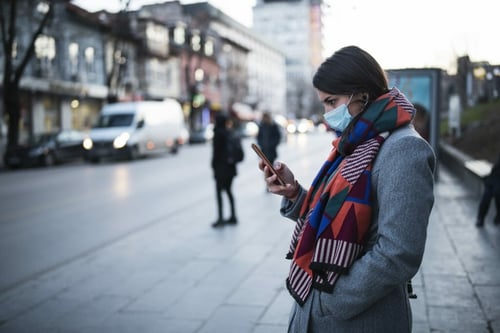 Verizon
Additionally, our client, Verizon, is giving back by committing $5 million in support of No Kid Hungry Responds: Coronavirus. The donation will support school children from low-income homes and aid vulnerable children as millions of students are being affected by school closings across the nation.
Bridgestone
Bridgestone announced they will be donating $840,000 to support COVID-19 relief efforts to Boys and Girls Clubs across the country. The Boys and Girls Clubs of America's newly launched, multi-million-dollar COVID-19 relief fund will ensure staff, families, youth, and communities have the resources and support needed to navigate these challenging circumstances during the ongoing global health pandemic.
We appreciate all our clients' efforts to help their communities, the country, and our global community during difficult times. When there's a shortage of positive news to look to, it's uplifting to see so many organizations and clients giving back in so many unique ways. Bishop-McCann is looking forward to welcoming our clients and their attendees back to create more lifelong memories and JOY.