While once a novel concept, virtual events are now the norm, and they've come with a multitude of changes. From trying to keep at-home attendees' attention to having to become tech geniuses overnight, virtual programs have brought a whole new set of challenges to the events industry. Even almost a year after the pandemic struck and caused the pivot to virtual, event planners everywhere are still struggling to determine what virtual events platform is the best for hosting their online events. The good news? That's what we're here for.
There are dozens—if not hundreds—of virtual event platforms. So when the pandemic hit, Bishop-McCann immediately went on a broad search, so we could develop our digital strategy and provide platform recommendations for our clients. We created an "it list" of all the capabilities we knew our platform must have and then all the things we'd like it to have.
And after months of developing our digital strategy, conducting research, and performing actual trials of more than 12 virtual event platforms, we've come to our conclusion: not all platforms are right for every event. You must determine the right structure for YOUR agenda; it's as unique as you are.
While we remain platform agnostic, the one platform that really checked all of the boxes is Bizzabo.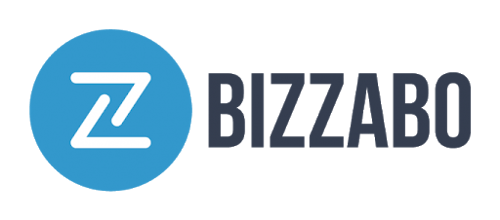 Bizzabo is an event technology company that has been around for almost ten years. While the platform is comprehensive, it is intuitive and easy to use. But the best part is that not only is Bizzabo straightforward for event planners behind the scenes, it also creates a seamless, user-friendly experience for attendees.
Reasons We Recommend Bizzabo
CONTENT DRIVEN.

In order to truly capture a virtual audience, we MUST determine the right content and how it's presented to our attendees. We've all heard the saying "content is king," and as event professionals, we believe in aligning the content of the program itself with virtual attendee engagement strategy and your platform. Not only does content bring programs to life, but it leaves attendees feeling the event was worthwhile.

EASY ENAGEMENT OPPORTUNITIES.

Bizzabo brings a unique attendee experience through intelligent, intent-based personalized engagement. Through their community feature which allows for 1:1 chat or their expo halls which allows for exhibitors to meet with attendees face to face, you'll have your attendees feeling like they left with meaningful experiences—even in a virtual setting.

HIGHLY CUSTOMIZABLE.

You can easily build a beautiful website with either templates or code that seamlessly integrates registration, presentations, agendas, streaming, etc. There's no piecemealing here. Bizzabo really is an all-in-one virtual events platform.
Sweet Features of Bizzabo
All-in-one event software: website, registration, on-site, virtualization, mobile application, emails, agenda, community, sponsors, notifications, contacts, surveys, and reports
In-person, virtu

al, or hybrid programs

Personalization of attendee experiences and customization of all attendee-facing touchpoints to showcase the most relevant and converting content

In-depth analysis of your targeted accounts' main interests, so you can design an account-based marketing strategy that is in line with your expected business outcomes

Native streaming solutions for high quality broadcasts that can be live, simulive, or pre-recorded.

Option for on-demand sessions

Bizzabo Interact: a Zoom-like video-conferencing tool for much more engaging sessions that are smaller in size (300 or less participants)

Expo capability with booths in which you can interact with exhibitors and deliver analytics to them after the event
Obviously, we are fans of Bizzabo's capabilities. However, we do feel that there isn't just one platform out there that is the ideal solution for every event. That's why we take the time to understand the goals and objectives of your event in order to determine the perfect fit for each individual client. Navigating platform selection can be a difficult task, but that's where our expertise comes into play. After almost a year since the pivot to virtual, we are confident in our ability to determine the right fit for every event type.